What is Ransomware?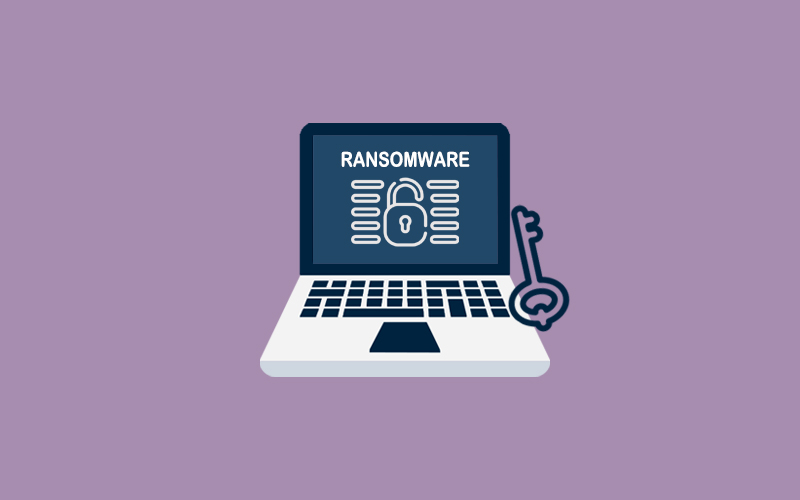 You might always surround by words called a virus, spyware, ransomware, and so on. We've discussed viruses and spyware in our previous articles. If you want to check out; visit Waredot.com. In this article, we will learn about ransomware queries like what is ransomware and related queries. Read the complete article for the correct knowledge of ransomware.
Ransomware is a type of malware that restricts user's access to their system, either by locking the system's screen or by encrypting the users' files until a ransom is paid. Modern ransomware families, collectively known as crypto-ransomware, encrypt specific file types on infected systems and force users to pay the ransom via specific online payment methods in order to obtain a decryption key.
History of Ransomware
Available data on the web says that cases of ransomware infection were first seen in Russia between 2005 and 2006. On the basis of the report of Trend Micro on case 2006, it is discovered that the first case involved a ransomware variant (detected as TROJ_CRYZIP.A) that zipped certain file types before overwriting the original files, leaving only the password-protected zip files in the user's system. There is also found the text file that acted as the ransom note informing users that the files can be retrieved in exchange for US$300.
Ransomware encrypted particular file types such as .doc.lxx.jpg.zip.pdf. And other commonly used file extensions. Trend Micro published a report in 2011 on an SMS ransomware threat that instructed infected systems to dial a premium SMS number. TROJ RANSOM was discovered. QOWA, this variant repeatedly displayed a ransomware page to users until they paid the ransom by dialing a certain premium number.
Examples of Ransomware
Here, we've some great examples of ransomware. You can learn about the major ransomware attacks and this can also helpful for the organization and they will gain a solid foundation of the tactics, exploits, and characteristics of most ransomware attacks.
1. WannaCry
This was the most powerful ransomware worm that infected over 250.000 systems before a killswitch was tripped to prevent the spread. Proofpoint was involved in finding the sample used to find the killswitch and in deconstructing the ransomware.
2. CryptoLocker
CryptoLocker was the first ransomware of the current generations that needs cryptocurrency for payment (Bitcoin) and encrypted a user's hard drive and connected network drives. CryptoLocker ransomware was spread through email with an attachment that claimed to be FedEx and UPS tracking notifications. But, every experience is a result of success and thus we develop a decryption tool.
3. NotPetya
NotPetya was the biggest destroying ransomware attacks, NotPetya leveraged tactics from its namesake, Petya such as infecting and encrypting a Microsoft Windows-based system's master boot record. NotPetya exploited the same vulnerability as WannaCry to spread quickly, demanding bitcoin payment to undo the changes. Some have labeled it a wiper because NotPetya cannot be undone its changes to the master boot record and renders the target system unrecoverable.
How ransomware does spread
Most ransomware is spreading via email or attachments that appear to be legitimate, enticing you to click a link or download the attachment that delivers the malicious software. Ransomware can be also delivered via drive-by-download attacks on untrusted or malicious websites. Some ransomware attacks have ever been sent using social media messaging.
Do not forget that whether the ransom is paid or not, attackers have only one motive is extracting your crucial data from a compromised machine. For example, you have stored all your sensitive data on the compromised machine, which could include username & passwords for internal or web resources, payment information, email addresses of contacts, and more.
How Ransomware Works
We have various vectors ransomware that can take access a computer. One of the most common delivery systems is phishing email spam attachments that come to the victim in an email. Once the victim opens the email or they downloaded attachments and open it, they can take over the victim's computer, especially if they have built-in social engineering tools that trick users into allowing administrative access. Some other, more aggressive forms of ransomware, like NotPetva, exploit security holes to infect computers without needing to trick users.
Once the malware has properly controlled the victim's computer, one of the most common actions is to encrypt some or all of the user's files. They endeavor to completely restrict the user's access to its system.
Remember that the files cannot be decrypted without a mathematical key known only to the attacker at the end of the process. The user is informed that their files are not inaccessible and will only be encrypted if the victim sends an untraceable Bitcoin payment to the attacker.
Who is Victims?
Most attackers target the organization for ransomware. Sometimes it's about the opportunity. For example, attackers target the universities because they tend to have smaller security teams and a desperate user base that does a lot of file sharing, making it easier to penetrate their defenses.
The other motive of attackers; organizations are tempting targets because organizations can pay a high ransom and quickly as well. For example, attackers attack government agencies or medical facilities because they can high ransom and they need immediate access to their files so they can pay quickly ransom.
Note: Remember some ransomware spreads automatically and indiscriminately across the internet.
How to Prevent Ransomware
Sadly, the strategies and methods companies use to secure themselves from ransomware haven't developed at the same pace as the malware authors. Although, we have few tips that organizations can take to help mitigate risk and limit the ransomware attack.
Tips to Protect Yourself from Ransomware
Few tips to protect yourself from ransomware:
Do not click on the links in emails
If you have got an email account then you may receive anonymous emails containing the links, make sure you do not click on the link it delivers the malware into your system or helps attackers to unauthorized access and steal your information.
Never download any file or do not click on any download link
Whenever you receive an email like phishing emails that contain the link or any download link, make sure you do not click on the download link and also not download any file from the mail or link. 
Avoid disclosing personal information
Do not disclose your personal information on any websites or sources that you don't trust. This may provide attackers unauthorized access to your accounts.
Do not open suspicious email attachments
If you receive any ads email or phishing emails containing attachments from the sender you don't know, do not open the email or attachments.
Try not to use any unknown USB sticks
Make sure you do not use any unknown USB sticks for data transfer or for any other purposes. Use USB sticks you own or you can trust.
Backups
Routine backups are the solution for most of your data-related issues. Therefore, whether your data stolen, lost, viruses, or any related issues, make sure you take routine data backups.
Use secure and trusted sources for downloading any file
If you need to download any file make sure you always use the trusted sources or websites. Unsecure sources or websites can leads to malware into your system.
Use VPN services on public Wi-Fi networks
Try to use best and secure VPN services on w-fi networks, this may prevent your system from malware or ransomware cases.
Anti-ransomware software
If you're already a victim of ransomware, and instead of paying for ransomware, you can also give one try to anti-ransomware software. We do not guarantee that it anti-ransomware software will work, but you can try it. We will about this further in this article.
Think twice before clicking
Whenever you receive any suspicious emails from the random sender or any pop-up on any website or windows for free downloading, make sure you wait for a second, and think twice before you click.
Stay up-to-date Backups
Windows and Mac always indicate the latest updates. Make sure you update your pc and software time-to-time.
Back-up plan
Having a backup plan shows that you're a master of your game. Therefore, always try to have the best backup plan for the contingencies.
Keep your eyes on latest threats:
Remember that ransomware continue to innovate new techniques, launch new attacks and create new strains of crypto-malware. Therefore, you also need to stay one step ahead of the ransomware. You should have some ways to keep pace with what's going on in the threat world and what risk could be affecting other organizations in the same industry.
5 Best Ransomware Protections 2021
As you can see ransomware increasing day by day, so you need ransomware protection. This is especially true if you're a victim of successful ransomware attacks, which can be extremely difficult to remove.
Waredot Antivirus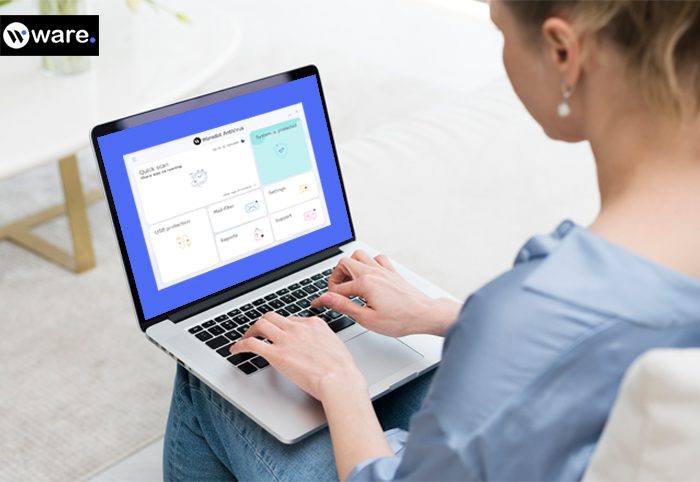 Do not rush to find your best Antivirus software, till then you have Waredot Antivirus. This protects your pc from different viruses, ransomware, malware, spyware and other malicious programs as well. Let me tell you how it can protect you from ransomware. Its standard Behavior analyzer HIPS feature protects computers from unidentified viruses and suspicious behavior. It includes both pre-execution behavior and runtime behavior analysis.
Bitdefender Antivirus Plus
Bitdefender Antivirus Plus is one the best virus detecting, boasting web and URL filtering to block access to malicious sites, as well as a secure browser that helps you to keep your online browsing such as online transactions safe. Additionally, there's a password manager which auto-completes the credit card details in web forms in order to secure credit card details.
Bitdefender provides multi-layer ransomware protection that heuristically understands the behaviors of such threats to keep you safe and also scans all your linked devices via the Bitdefender Central mobile app.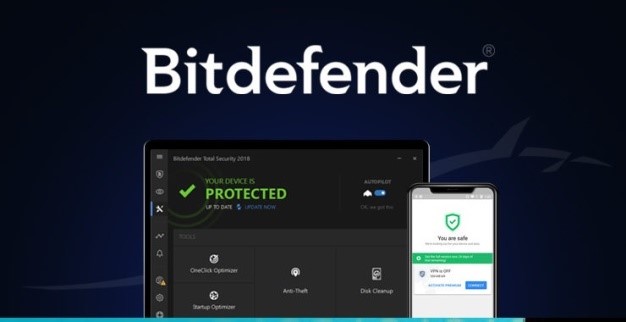 AVG Antivirus
AVG can be the best alternative for ransomware protection. It works in the background and protects your system from ransomware every time whether you're working or not. AVG antivirus free indicates you if it notices anything suspicious on the system through pop-ups. AVG antivirus software user interface is simple to use, there's protection not just from downloadable threats, but from dodgy links too, and you can use your mobile to scan your PC remotely.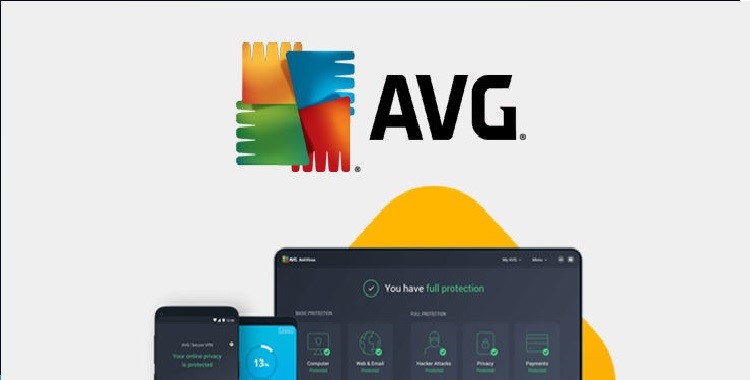 Avast Antivirus
Avast Antivirus offers the best anti-malware protection and removal. This program comes bundled with an anti-malware feature that used behavioral monitoring to spot rogue programs. Avasts' free version offers the basic features for malware protection. While the paid Avast antivirus software upgrades its protection features.
Avast product is also available for mobile devices, desktops, which makes Avast a particularly ideal choice if you have multiple devices you need to check.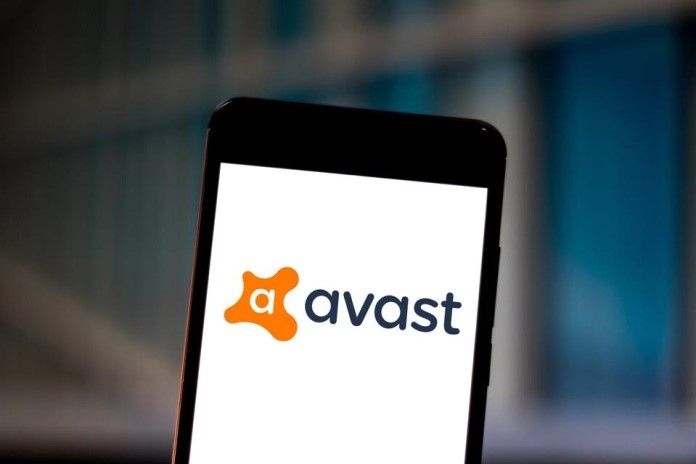 Webroot Antivirus
If the above software doesn't work for you well, then try Webroot antivirus software. This software is easy to use and its installation takes seconds to install on the system. The program's files are barely using the 2MB of your hard drive, Ram footprints are tiny, and there are no bulky signature updates to tie up your bandwidth. With the core protection, there's smart behavior monitoring, accurate real-time anti-phishing, a firewall and network connection monitor, enhanced anti-ransomware, and other interesting bonuses.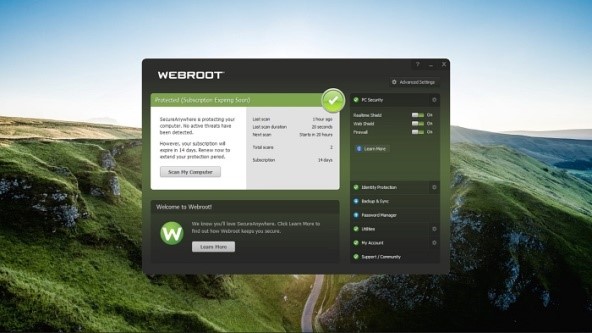 Summary
Hey guys! This was the guide about what is ransomware. It's really difficult to include everything about ransomware in one article, but still we tried our best to present about ransomware cases, and how you can prevent yourself from ransomware. Ransomware protection is the core focus of our article, hope we deliver the messages and you get your answer as well. If you've any query regarding this article, please let us know in the comment section below. We would love to answer you!