Can iPhone get viruses?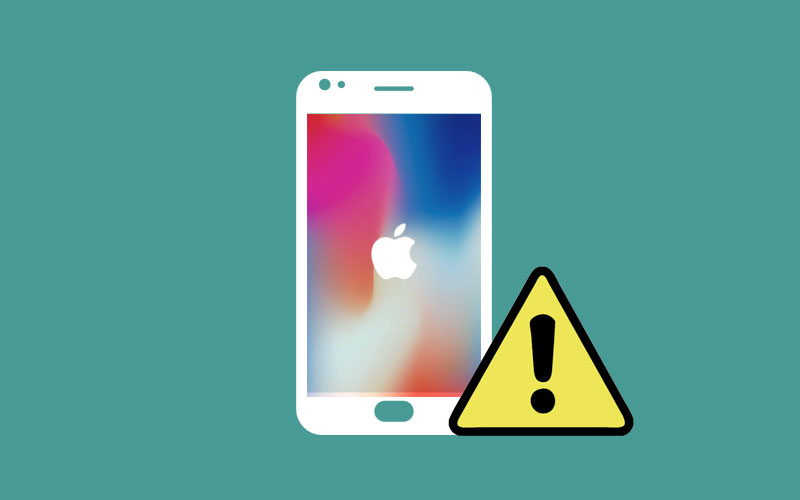 If you're iPhone is not working properly it may that your iPhone has a virus, but wait, can iPhone get virus? According to Tomaschek. "The good news is that it is extremely uncommon for iPhones to get viruses due to the stringent security measures Apple builds into their devices, along with the App Store security requirements for app developers. But still, iPhone users need to worry about viruses on iPhone, because we've seen in the recent research where iPhone users went through the problem of viruses on iPhone.
But it's not mandatory that if you're iPhone is not working properly, there is a virus in the iPhone. It may be something else that stopping your iPhone from running smoothly. In this article, we will make sure we clear all the queries related to iPhone viruses, still "readers" if we missed something that is crucial for you or your queries are not covered in this article; the comment box is just for you.
How iPhone can get viruses?
Yes, iPhone can get viruses, but not so casually.
As we read above that Apple makes the OS work so efficiently that stopping any viruses to get into an iPhone. Still, one of the ways that makes the iPhone virus-infected is "jailbroken." Jailbreaking an iPhone is a bit like unlocking it-but without permission. It entails obtaining root privileges in order to circumvent the security restrictions that normally restrict the operation of the software on the device. Apple opposes jailbreaking and is working to patch vulnerabilities in iPhones that allow it to occur.
Jailbreaking in iPhone gives more control of the operating system to anonymously. For instance, change the system interface, delete pre-installed and download new apps on iPhone other than App Store. There can be more control over the iPhone gives to the users. Jailbreaking leaves your iPhone less secure and stands it at the risk. There have been malicious programs that have affected jailbroken iPhones.
Is it only Jaibreaking? No, it can also depend on how Apple's operating system works.
For example, viruses need to communicate with other programs or apps to steal their data or control them. However, Apple's iOS doesn't let apps work like this.
This helps to explain why viruses targeting iPhone users are so uncommon; there isn't as much incentive for malware developers to create them.
All apps that Apple users download must be downloaded from the App Store and Apple strictly cross-check all its apps. So, it's unlikely for any malware-infected apps to end up available for download.
How to check if your iPhone has a Virus
Before we go ahead, make sure you do not panic; if your iPhone showing any of the signs we've outlined below. As we said, there could more valuable explanation for this kind of behavior than a virus. For example, you're having an older device, a multifunctioning app, some sort of hardware system, or software issue updates that aren't playing clearly. So, keep calm and look for a reason behind this kind of iPhone's behavior, and apply the right solution with a free mind.
Check below for the different conditions that may not good for the iPhone and leads to viruses as well. It's also good to keep an eye out for any of the following:
Your iPhone is jailbroken
Jailbroken happened in the iPhone when you want to cross the limits set by Apple. For example, you want to install an app from outside the confines of the official App Store. If you're sure you've jailbroken your device, then your iPhone might have infected with malicious software.
If you want to check your iPhone has infected with malicious or not, note if the apps redirecting you to dodgy-looking web pages, it means that you're infected. In this condition, do the following things:
If you think any app on the device you installed is showing an unexpected error, and you think uninstalling that app may clear the issue you're experiencing, please do so.
If all else fails, all for one solution, restore to the factory settings.
Unknown Apps Showing in Menu
If you've seen the app you wouldn't ever install or can't remember installing, this is really the big sign of getting your iPhone virus infected.
Unwanted Pop-ups
If you're seeing a lot of invasive pop-ups on your device, this could be a sign of malware setting up shop on your iPhone.
Data usage is on the up
Your data usage is rising vastly, even when you're not using your iPhone any more than usual. if this happen all of sudden, it could be the sign of malicious app hanging out on your iPhone.
Apps are crashing
If programs crashing frequently is another sign things aren't quite right with your iPhone. This could signal the presence of viruses or malware.
Your iPhone is overheating
Make sure if you're using an old iPhone, this could be normal. However, lots of things could cause your iPhone to overheat (a fault battery is usually the culprit) but, in rare cases, it could indeed be a sign of a virus.
Batter is draining quickly
If you could notice that your iPhone's battery is draining quickly more than usual, this could be the sign of malware on your device.
How to Remove Virus from iPhone
The above mentioned clear that if your iPhone is virus or malware infected then there cannot be only one reason, there could be more and more. But, we cannot include all the things or condition happening with the iPhone users.
Assuming that you've done all other things you could do, still, it doesn't solve the problem, for example, updating the app doesn't solve the problem, then uninstall it and try to manage without for a while. If the problem disappears then you've found a felon, and it's time to decide if you can manage without the app in the long term.
Like all the conditions you should be able to decide what you need to do to remove the issue from the system. Like we update apps and systems so that our iPhone works smoothly, and if this doesn't work for you, you need to follow other steps to settle down your problem. Find out tips to remove viruses from your iPhone manually.

Clear Web History and Website Data
The first move you should take to clearing your history and website data on iPhone. It may resolve web page redirect problems. To do so, go to Settings>Safari>Clear History and Website Data, and then click on Clear History and Data to confirm it.
Power Off & Restart
Rebooting or restarting iPhone may solve a lot of problems on the system. Hold down the power button until the screen changes and the 'slide to power off" slider appears. Then slide the slider so the phone power down. The screen will turn black.
If you're using an iPhone 12 Pro, you'll need to hold the power button and the volume down button at the same time.
If you're trying to restart the phone, hold down the power button again. It may take more than 10 seconds. Now, the Apple logo will appear at this point you can let go of the power button. You need to wait until the passcode entry screen appears (you need to enter a passcode instead of using Touch ID/Face ID the first time you unlock a phone after powering up) and then unlock the device.
Restore iPhone from Backup from a previous backup version
Back-up can leads to multiple solutions for future contingencies. You should take back up your iPhone on regular basis. If so, it'll be easy to restore your iPhone from the most recent backup and see if the solution has been removed. In case this fails, you may have backed up the contents of your iPhone including the malware of other problems, so restore from the second most recent backup, then the one before that, and so on.
Restore your phone
If your current backup is not malware-free, then you should take a backup from your previous backup or restore your phone as a new device because it does not contains any malware. To do so, wipe your iPhone by clicking on Settings > General > Reset > Erase All Contents and Settings, then enter your passcode and confirm the process. Wait for a while, and then set up the iPhone as a new device.
Once you're done with the setup, you'll need to reinstall the apps you want to use, reload songs, photos, and videos, and get the settings back to the way you like them.
Perform a Factory Reset
Factory reset isn't a play that you can play anytime. This is the final step for no return. When you perform a factory reset, you restore your device to a like-new state. Remember that a factory reset wipes all your content, all your apps, and all of your settings and configurations then installs the latest version of iOS on your iPhone.
Make sure that your iPhone is incurably affected by malware and that the previous techniques were unable to help. This process is quite similar to the previous one, excluding Restore from iCloud Backup. Instead, you'll need to go ahead as though you have a brand-new phone.
How to protect your iPhone from future viruses or malware
Luckily, if you haven't met with the virus or malware issues or recently went through a virus problem, then you should perform these tips on iPhone so that you can protect your iPhone from virus or malware in the near future.
Do not install apps from outside of the App Store
Do not install the apps from outside the App Store via breaking the jailbreaking. Any apps you download outside of the App Store are exponentially more likely to put you in harm's way.
Check the App Permission
Make sure you should be able to understand the circumstances about the level of permission you're giving over to apps on your device.
Stay Updated
Always keep your devices including apps updated. Updating your iPhone may avoid the majority of threats.
Do not install apps from outside of the App Store
Do not install the apps from outside the App Store via breaking the jailbreaking. Any apps you download outside of the App Store are exponentially more likely to put you in harm's way.
Check the App Permission
Make sure you should be able to understand the circumstances about the level of permission you're giving over to apps on your device.
Stay Updated
Always keep your devices including apps updated. Updating your iPhone may avoid the majority of threats.
Best Antivirus Apps for iPhone
Antivirus apps for iPhone can be the best choice if you're s iPhone already infected with virus. You can find here the 5 best antivirus apps for iPhone.
Lookout
Lookout is one of the best antivirus apps for iPhone users. It offers the real-time protection from virus than any other apps. It indicates you for malicious processes, keep your system updated and protected as well. Lookout is the only iPhone apps that actually monitor other apps for suspicious behavior, using its App Monitor feature to alert you if any apps are running malicious processes.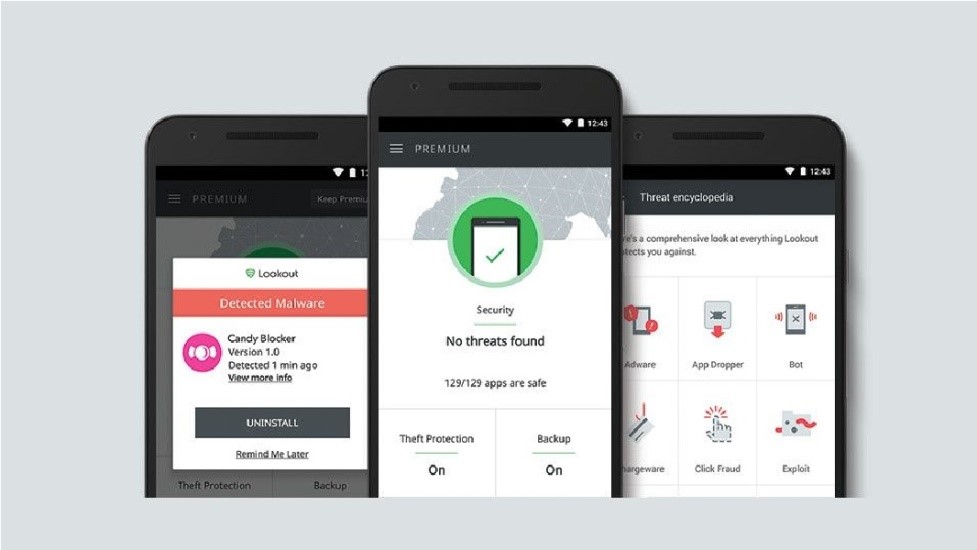 Avira-Best for Phishing Protection
Avira is the topmost phishing protection antivirus app for iOS. Avira provides excellent web protection and a suite of other important features. This is really worthy apps for viruses on the iPhone. The best thing about Avira Mobile Security is how good it is at blocking malicious websites that are designed to phish your personal information.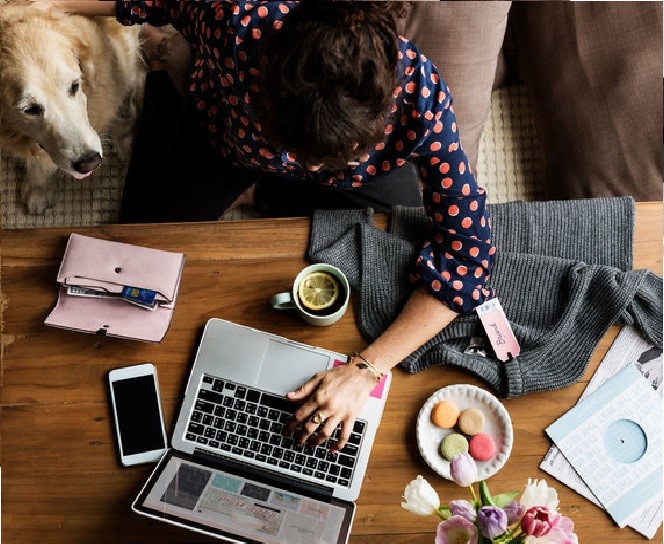 In addition to preventing you from phishing attacks, Avira versatile app includes a call blocker, an anti-theft tool that's capable of sounding an alarm, and a robust contact backup function designed to help you up the pieces if your device is stolen. This also includes a fantastic identity Safeguard feature that leads security breaches and leaks for information about the anonymous persona and emails.
McAfee
McAfee Mobile Security best for all your security needs to protect your device from viruses and malware. It offers malware protection, encrypted storage, a password manager, a browser extension, and a VPN. The best thing about McAfee is it comes with comprehensive suite of features designed to thwart would-be iPhone thieves, therefore it's good to choose it for best anti-theft tools.

McAfee's standout feature is its security software is "My Home Network." This gives an easy-to-read map of all devices on the Wi-Fi network, giving you total protection online and allowing you to lock out intruders. If you're using more than one device, then you should consider Multi Device Plan. Otherwise, for individual device, choose Total Protection Individual. It's multi device plan offers theft protection for US users or the Family package which adds excellent parental controls.
Trend Micro Mobile Security
Trend Micro Mobile Security is best for blocking web threats on your iPhone. This may bit expensive than the competition, but that is negligible for its high level of high security and a great feature set. It's a subscription-based service that cost $30 per year, but this price will go down if you choose it for more than one years.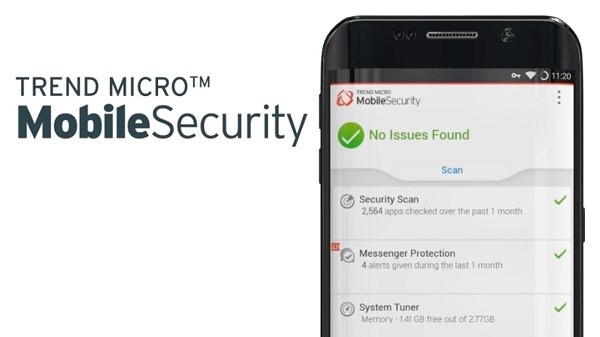 This web blocking apps best for Safari, and also for other popular browsers. Trend Micro does provide their own Sage Surfing browser with a private mode, this is optional. This also offers anti-theft measures, a password manager, identity theft protection, parental controls, and more.
F-Secure SAFE
F-Secure SAFE is a fantastic collection of antivirus tools for iPhone, and while it is a little more expensive than some of the other antivirus software on this best-of-list, the number of features you get more than makes up for the higher price. F-Secure Safe includes web filtering to protect you from online attacks, banking protection, and even some anti-theft features to help you get back a stolen phone. This web filtering also protects you from malicious websites, above and beyond the parental controls.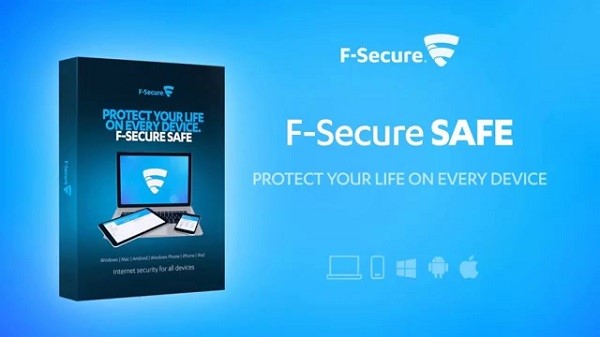 This software is easy to use, lightweight, and, for the most part, you can leave the app to look after your PC on its own. The program has little impact on system performance, and if you do need to intervene, you can usually resolve any issues with a few clicks.
Summary
Hey guys! This was the guide about "can iPhone get virus?" Read the complete article and we hope you would get your answer. For the iPhone users, it's completely unusual that their iPhone would get virus-infected. But, we've discussed that how an iPhone gets virus-infected. Don't worry, this article would clear all your questions and also give you advice on how to protect your iPhone from viruses and malware.
Please let us know in the comment section if you've any query regarding this article. We would glad to answer you.