How to get rid of a virus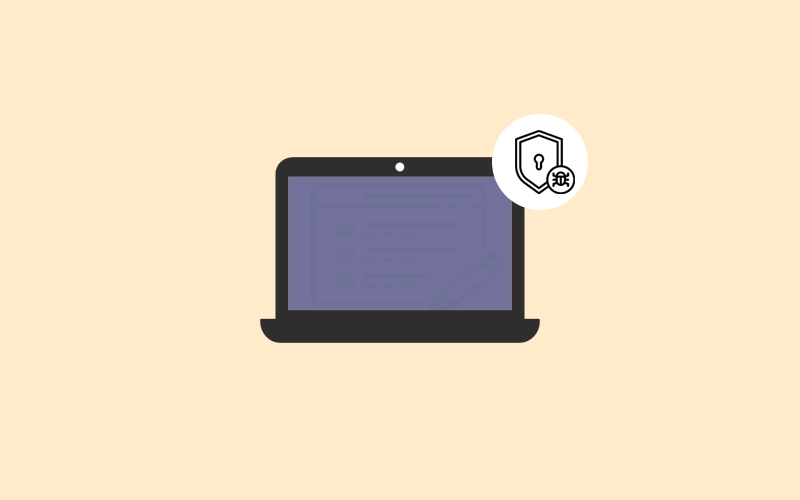 Is your computer is hanging up so much? Your computer may get infected with viruses or malware. What if so, there is nothing unusual about computer viruses or malware, it happens in a while or after a long time if your pc is old. There could be various signs on the system that show if your computer is virus infected. For example, unusual behavior in the operating system, software not working properly, or redirecting to the third party page while net surfing or opening any app on the system.
Viruses spread from one computer to another by hijacking the resources of their host machines in order to copy themselves and proliferate-just like biological viruses do, from one person to another. If your computer is virus infected then it will change the way certain programs or functions work so that they help the virus copy itself.
How to check if your computer has virus
It might be difficult to define some viruses as the viruses can remain undetected on your system. Still, there are various behaviors that could indicate the damage, such as a noticeable decrease in system speed, changes to system and app settings that are made mysteriously, notification for service you not own, and a lot more.
If you don't want to take so much pressure or not able to compare your PC behavior with below behaviors; we recommend you to use Waredot Antivirus. This program comes with comes with 3 types of scanning for all system threats or viruses. And it also remove the viruses or threats time-to-time by default. So you don't need to keep your eyes on pc every time.

Note: Make sure you don't panic if the below signs match the conditions you experience on your system. There might be lot more reason behind below mentioned signs.
Slow down your computer's performance
If your files and apps are taking too much time to open, or the computer taking a long time to start and runs slowly once it does, then it may possibly a virus in infiltrating your operating system.
Unwanted Pop-ups and Spam
Unwanted pop-ups and spam frequently disturbing you or prompt you to visit other websites to download antivirus or other software program, which instead may install malware.
Malicious pop-ups and spam may download secretly spyware on the system that could hijack your browser activity or steal your confidential information and other personal information without your knowledge.
Unable to Access System features
If you're unable to gain access to setting and files on your pc or you can't log on or off-malware has likely taken over.
Homepage Alteration
Whenever you open the homepage if it will redirect you to another website or page and you're unable to reset it, then you likely have a virus. Virus or Malware can implement changes to your homepage and create error messages, browser errors, and shortcut files.
Is your security software has been disabled?
If your antivirus program or security software has stopped working and you didn't disabled it, it's possible that malware has taken over.
Unknown Software on Computer
If you notice any unknown software or software you can't remember installing, then it may your computer has virus-infected.
Battery is draining faster
If your computer's battery is draining quickly more than usual or even when you're not using your computer- virus is taken over the system. As the virus continues to multiply, it uses resources from your computer and creates more activity on your computer. As a result, your battery life is diminished.
Computer uses a lot of resources when it shouldn't
If you notice unusually high CPU, memory, or disk usage when your computer should be idle that's a red flag.
Computer Virus Impacts on System
Some viruses are created to damage your computer by corrupting your data. Other viruses make your network useless and not let you perform any activity on the system. These types of computer viruses can make your system slower, and disrupt opening the files and documents on the system.
Take a view on example of viruses' impacts on the system:
This is one of the basic sign if your computer is virus infected. Notice that if your computer has a virus, your computer suddenly becomes much less responsive than normal.
Another main effect of computer viruses is installing the software, unknown files, recommendation of unknown services that you don't own. Or you can notice the continuous disruption when you try to open the files.
If your computer is virus-infected, then you can easily notice surprising behavior on your system. You can easily notice this type of surprising behavior in the system.
Tips to Protect Your Computer from Viruses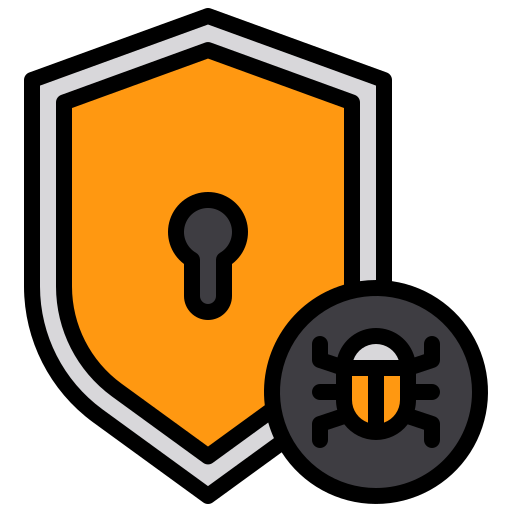 Keep your system and apps up-to-date:
Make sure to keep your system and apps up-to-date and this will help you to protect your device virus free
Access Trusted Internet Connections
Make sure to use only trusted internet connections. This can protect you from other types of attacks such as ARP Spoofing.
Make sure to avoid phishing emails that contain attachments, as these can contain malware and other viruses.
Visit Official Website and Trusted Sources to Download
Make sure to download files and apps from the official websites and use only the trusted sources.
Download & Install Antivirus Software
Find out the reputable vendor, download and install the package. Read instructions carefully and make sure there's no conflict of interest.
Seek help from Professionals
If you aren't able to clear this mess of virus or malware, and the antivirus software has not proved best for you or you're technologically handicapped, then taking help from professionals can be the best solution. You can do Google for a local service company and contact them and receive assistance from a trained security specialist.
How to get rid of virus on Windows
Follow below steps if you've checked that your computer has virus infected and you want to get rid of virus on Windows.
1. Enter Safe Mode
First of all, enter your pc into safe mode. If you don't know how to do so, then learn below you can enter your pc into safe mode.
Hold the shift key and then restart your computer from the Windows menu. Click on Power icon and choose Restart in order to restart your pc.
Doing so will show you several advanced boot options. Follow Troubleshoot>Advanced Options>Startup Settings>Restart.
Now, press 5 to restart in Safe Mode with Networking. Make sure you already disconnected your pc from the internet.
2. Delete temporary files
Now, you need to proceed with this step while staying in safe mode. Delete all the temporary files using the Disk Cleanup tool.
To use Disk Cleanup, click Start menu>Windows Administrative Tools>Disk Cleanup.
Now, scroll down and choose "File to delete" list, and select "Temporary files" and click Ok. Deleting the temporary files may even get rid of the malware if it was programmed to start when your computer boots up.
3. Download a Virus Scanner
Now, it's time to download and install the virus scanner on your system. You can our use 3-scan mode Waredot Antivirus Scan for the scanning and it also removes the virus from your pc.

4. Run the Virus Scanner
We recommend you install and run the on-demand scanner first, then your real-time scanner. One of them alone should be able to identify and remove the virus, but running both scanners may increase your odds of success.
5. Update your browser and operating system
Once you're done with the above steps and finalize virus removal on the computer, we recommend you update your operating system and web browser to their latest versions. 
6. Update Passwords
After removing the virus consider changing your passwords. Start with your main email account and continue down the list in order of importance.
How to get rid of virus on Mac
Apple makes the best operating system with high-security features to prevent iOS devices from viruses and malware. And that's why many mac users think they can't get viruses, spyware, worms, or other malware. This is true but to the normal extent, it means that Mac can also get virus-infected. If you're using Mac and want to get rid of viruses on Mac, then the below guide is for you.
Ignore the pop-up message: if you did downloading anything from the websites, quit Safari or whichever browser you're using, go to the Downloads folder, and drag items in there to the Trash. Then make sure you empty the Trash.
Quit the Infected App or Uninstall it: If you think malware has already been installed on your Mac-especially if you're seeing pop-up messages asking for your Apple ID or credit card details then you should quit the app or close the software that you think might be infected.
Make sure all the software and apps are updated:
Make sure that your Mac is running the latest operating system and that you've installed any updates directly from Apple.
The best antivirus software 2021
The best antivirus software for 2021:
Waredot Antivirus 2021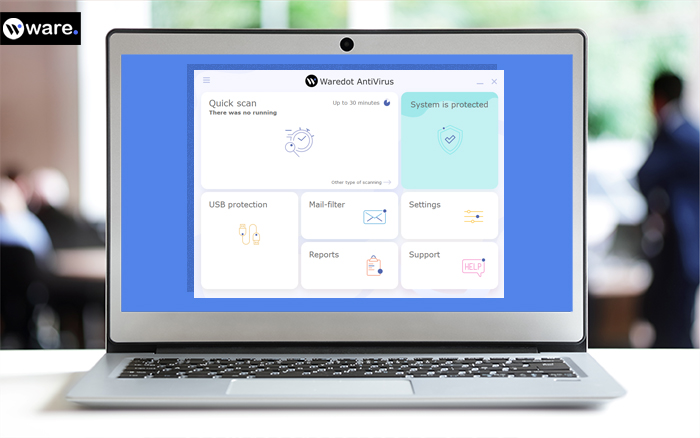 Waredot recently launched Waredot Antivirus software with excellent features. This antivirus software protects your pc from any kind of viruses, malware, Trojans, and spyware and etc. Waredot's Antivirus also offers "HIPS" technology- the best security technology that always keeps eyes at the behavior and any suspicious activity going on your system. This software not only alerts you about any disaster before happening; infect it also blocks such events of instances in order to keep your computer safe.
Download Free Waredot Antivirus
Norton 360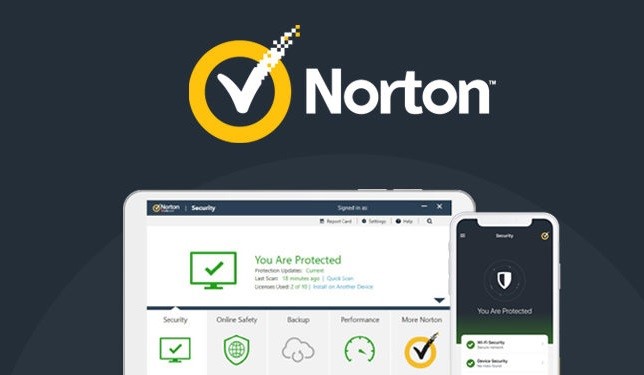 Norton 360
is one the best antivirus software that offers unbeatable virus and malware protection. It's well-made and well-maintained internet security that ensures all your information will remain secure, private, and protected. The best part of this software, its compatible across all operating systems Windows and Mac.
Norton offers the excellent features across all of its 360 packages. It offers two plans Norton 360 Standard Norton 360 Deluxe, and both provide you multiple accesses of advance features. Norton 360 standard offers the cheapest plan and you can get real-time malware protection, unlimited VPN access, a password manager, and 10 GB secure cloud storage.
Still, if you upgrade to Norton 360 Deluxe, you can get more benefits. You can get the license up to 5, more storage space (up to 50 GB), and access to some of the best parental controls on the market.
Norton 360 comes with:
Secure firewall.



Password manager
Webcam protection.
VPN (with unlimited data).
Dark web monitoring.
For Windows & Mac : Norton 360
McAfee Total Protection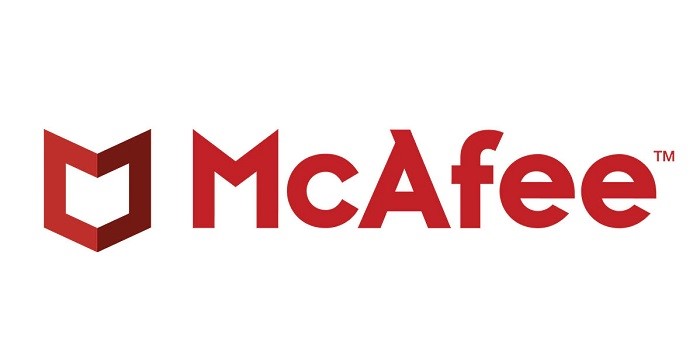 McAfee Total Protection best for all your security needs to protect your system from viruses and malware. It offers malware protection, encrypted storage, a password manager, a browser extension, and a VPN.
McAfee's standout feature is its security software is "My Home Network." This gives an easy-to-read map of all devices on the Wi-Fi network, giving you total protection online and allowing you to lock out intruders.
If you're using more than one device, then you should consider Multi Device Plan. Otherwise, for individual device, choose Total Protection Individual. It's multi device plan offers theft protection for US users or the Family package which adds excellent parental controls.
For Windows : McAfee Total Protection Free Trial
For Mac: McAfee Total Protection for Mac
Intego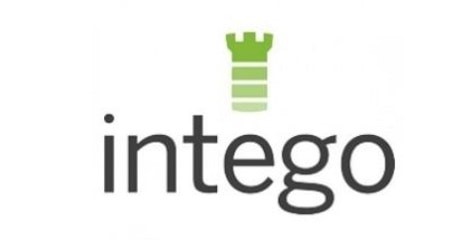 Intego antivirus software is specially designed to keep your Macs safe. Its negative point is only that its protecting macOS, it has no uses for Windows. All Intego's packages were designed specifically to provide internet security and optimization tools to macOS.

It offers:
Real-time malware protection.
Mac optimization and cleaning tools.
Advanced Mac backup options.
Network security options.
Parental controls.
For Windows: Intego antivirus software
For Mac: Intego antivirus software
Summary
Hey guys! This was the guide about "how to get rid of a virus." Whether you're using Windows or Mac, both computers may be infected with viruses or malware, and you should also take it as a caution and be aware of this for the next time in order to prevent your computer from viruses or malware. Hope you find this article helpful and informative. Let us know in the comment section if you've any query regarding this article. We would glad to answer you!