How to fix a computer virus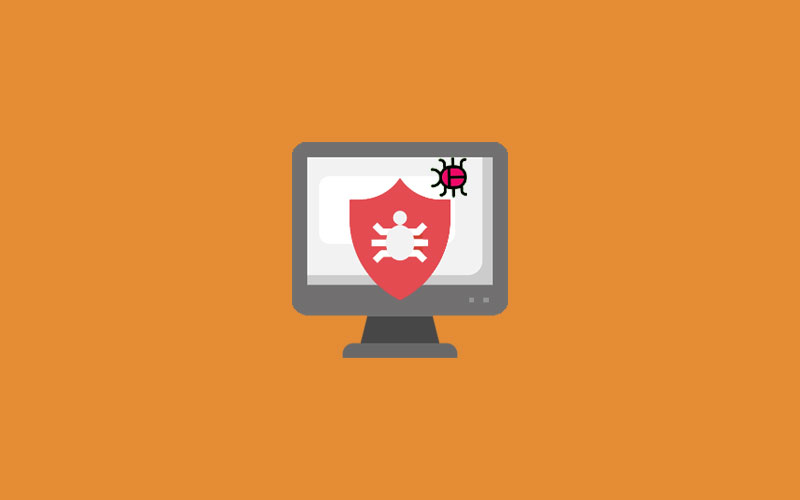 Fix bugs and viruses on computers on Mac and Windows.
A computer virus is a bug that shared through the host computers. Whether you're using Mac or Windows, you should aware of how viruses and malware work in computers. Mac may be less vulnerable than Windows in respect of viruses, but not all safe.
Every Windows and iOS device provides excellent features to protect your devices at home. It just that you should know the right way to control it. In this article, we will the learn best 3 ways to fix a computer virus.
Best 3 Ways to Fix a Window Computer Virus
Find out the best 3 ways to fix a computer virus. Whether you have a new pc or a decade-old, this method will surely work on your computer. Despite these methods, it's important for you to be heedful for every single activity on your computer because a small wrong activity can cause a large virus hazard for you.
Without wasting your crucial time, it's time to dive into a pool of ways of measures to protect your computer from viruses or malware.
Before you go ahead and follow the measures, make sure that these measures should be performed on daily basis and we know how it difficult in these busy days. Therefore, we recommend you to download free-hand Waredot Antivirus that makes you free from virus and threats. Waredot antivirus runs silently in the background without interrupting you it protect your system and your data from current and future threats.
Enable Security Features
Windows offers the best security feature that helps you to prevent virus on Windows PC. Enable these security features on Windows to protect your computer from viruses or malware.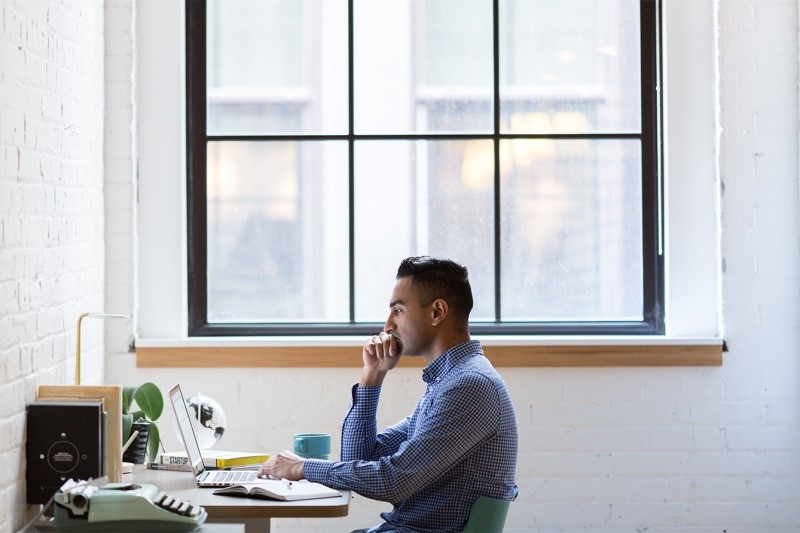 Here's we will discuss most prominent security features on Windows 10 that could prevent cyrberattacks or viruses.
Windows Update
Windows update always is there to fix past bugs and introduce new functions. Keeping the system up-to-date can make your device less vulnerable to cyberattacks. These are the most important settings for any Windows 10 device. Windows update indicates you time–to–a time when the system needs to be updated.
Windows also allow you set Windows for Automatic Updates on Windows 10. Doing so will free you from the worry of updating your software and operating system. Windows will update the operating system and software at right time by default.
Windows Defender Antivirus (WDA)
Window defender antivirus comes with a built-in firewall and a safe browsing environment that helps you to protect your pc from the most common threats. The firewall supports three different networks configuration (Domain, Private, and Public).
Luckily, you don't need to enable it. This security feature is enabled by default in the system. Additionally, whenever you download any file, WDA automatically scans that file immediately.
Microsoft SmartScreen
Microsoft SmartScreen features indicate the malicious programs. SmartScreen features scan and block execution of known malicious programs. This also indicates Windows 10 users when they are about to visit suspicious websites and emails because it compares their reliability against Microsoft's blacklist. Additionally, these cloud-based tools can also provide an extra level of protection against both phishing and malware attacks to the traditional cybersecurity awareness training of staff.
Windows Defender Application Guard
Window Defender Application Guard provided an extra level of protection by protecting against advanced, targeted threats. WDAG creates the "whitelisting" or opening untrusted websites that must not be connected with any corporate network endpoints, installed application, memory, local storage or etc. that may lead to the cyberattack.
UAC
UAC refers to User Account Control. It protects Windows users from malware and helps businesses deploy a better-managed computer. Make sure you need to enable this feature, as this is not enabled by default. Once you enable these features, apps and tasks always run in the security context of a non-administrator account, unless an administrator specifically owns administration access to the system. This also helps to block the automatic installation of unauthorized apps, and prevent accidental changes to system settings.
Windows Defender Credential Guard
Defender Credential Guard locks the confidential info on the system and ensures that only privileged system software can access them-protecting from credential theft-attacks. Once you enable this feature, it offers hardware security and better protection against advanced persistent threats.
Windows Sandbox
Windows Sandbox is a great solution if administrators decide to allow considerable freedom concerning application permissions, because it enabled new apps to operate in isolated virtual silos in order to prevent full threat exposure.
Windows Defender Exploit Guard
Exploit Guard is a tool designed to cover a broad range of security tasks: network protection controlled folder access, blocking untrusted fonts, blocking low-integrity images, address filtering and more.
Secure Boot
A feature called Secure Boot Provides excellent protection from ransomware by safeguarding the UEFI/BIOS. Windows 10 users can set up the Secure Boot feature need any code that runs immediately after the start of the operating system be signed by Microsoft of the hardware maker.
Plus, UEFI Secure Boot will create a Windows 10 save point. While Secure Boot prevents hardware-based malware installations, save point gives a safety net in case something goes wrong with new application installations.
Find My Device
The Find My Device feature will help you to locate your stolen device when connected to the internet, and even lock it down.
BitLocker
BitLocker encrypts your entire drive with a standard dubbed XTS-AES, whose default encryption strength is 128-bit (but Windows 10 users can increase it to 256-bit). Doing so will make it possible for malicious actors to steal your information.
Probably the best part is how unobtrusive and simple to use this feature is. This will not make any difference in system performance and you don't need anything other than a Windows user account password to start it.
Things you should perform to protect your computer
15 things you should always perform on your pc to stay virus or malware free. Find out these activities: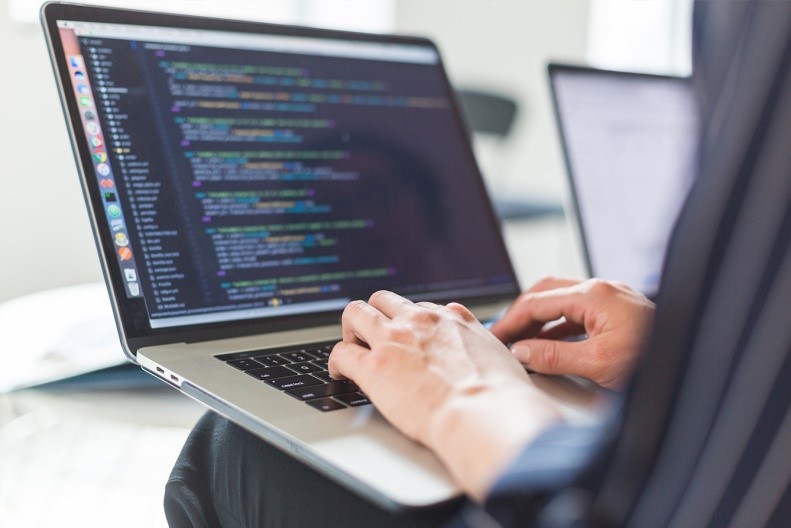 Make sure to keep your system and apps up-to-date and this will help you to protect your device virus free.


Make sure to use only trusted internet connections. This can protect you from other types of attacks such as ARP Spoofing.


Make sure to avoid phishing emails that contain attachments, as these can contain malware and other viruses.


Make sure to download files and apps from the official websites and use only the trusted sources.


Find out the reputable vendor, download and install the package. Read instructions carefully and make sure there's no conflict of interest.


Make sure you take backups on routine basis. If a Trojan infects your computer, this will help you to restore your data.


If you aren't able to clear this mess of virus or malware, and the antivirus software has not proved best for you or you're technologically handicapped, then taking help from professionals can be the best solution. You can do Google for a local service company and contact them and receive assistance from a trained security specialist.


Make sure you don't allow non-admin users to log in as administrator or root.


Make sure you choose the unique password for different accounts. Adding the same password to every account can attract hackers. So make sure you choose the secure and strong password that prevents your data from hackers.


Encrypt all sensitive data whenever possible, especially on portable computers and media.


You can also scan for viruses and investigate unexpected listening TCP or UDP ports on your network.


Educate your employees and staff about security risks, viruses or malware, how it works, and how it flow. Create the appropriate policies and procedures. Practice change and configuration management.


Prevent the installation or execution of unauthorized software or content.


Delete all the temporary files using the Disk Cleanup tool. To use Disk Cleanup, click Start menu>Windows Administrative Tools>Disk Cleanup. Deleting the temporary files may even get rid of the malware if it was programmed to start when your computer boots up.



We recommend you install and run the on-demand scanner first, then your real-time scanner. One of them alone should be able to identify and remove the virus, but running both scanners may increase your odds of success.
Can antivirus software fix computer virus?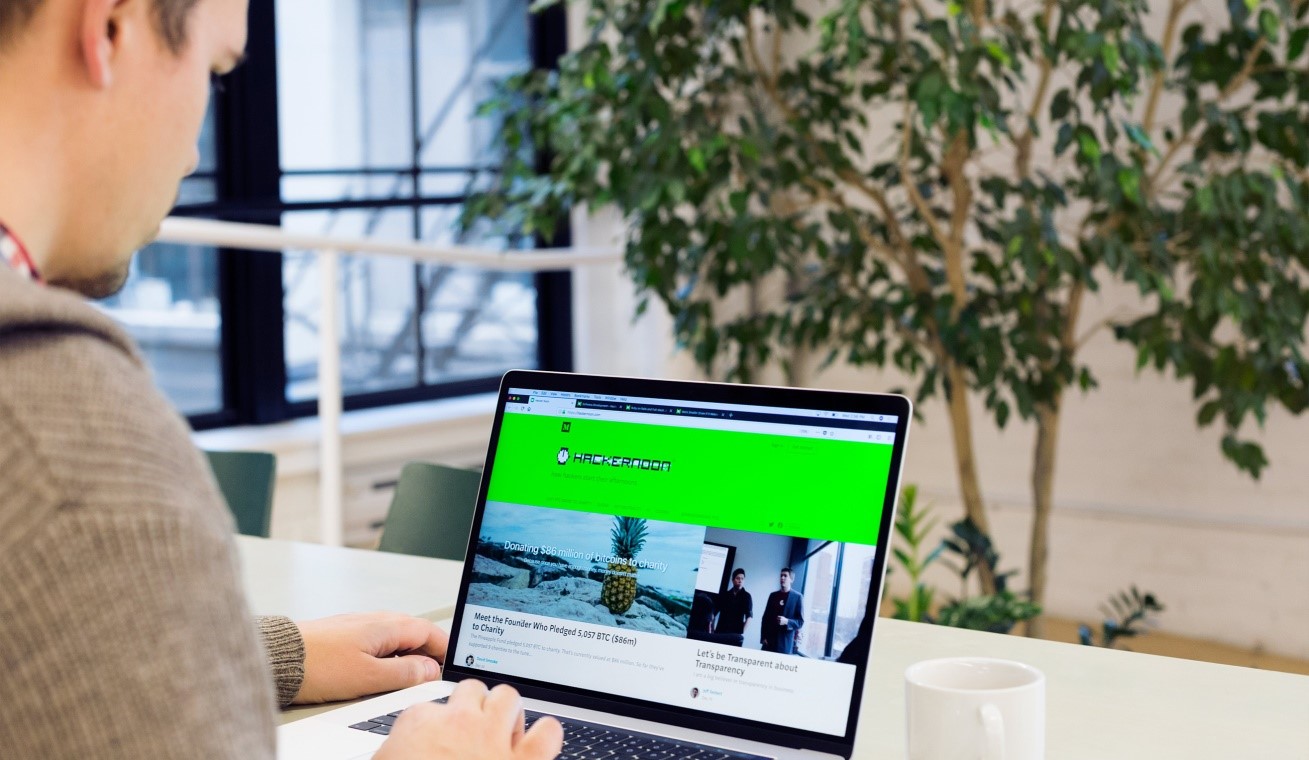 When it's impossible to get rid of virus even after applying the above things, it's time to put the bullet in the gun. Antivirus software can scan and help you to get rid of virus on computer.
9 Best Antivirus Software for Windows
1. Waredot Antivirus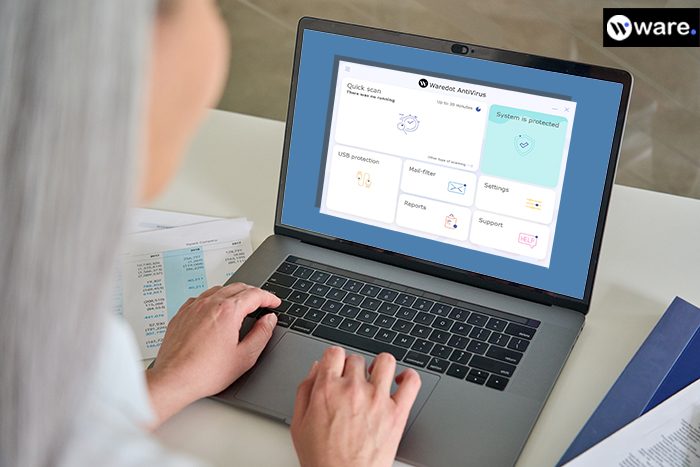 Waredot Antivirus takes place first in the list and we mean it. Our Waredot Antivirus program best for every Windows version 10, 8, 8.1, 7, and Windows XP. To use it, you just need to follow the small process for any kind of system threats, viruses, malware and etc. In addition, you can choose Custom Scan, Quick Scan, and Full Scan.
Every Waredot program is budget-friendly. Therefore, you can easily buy Waredot's Antivirus paid version. But, still, we do care for you even without wasting a penny. You can take 30- day Free Trial of Waredot Antivirus software.
Waredot Antivirus comes with
Detect Threats using 3-Scan Mode
Add or remove any file from scanning
USB threats detection
Read time security
Email filters
HIPS-best technology
Download Link: Waredot Antivirus
2. Bitdefender Antivirus
Bitdefender Antivirus
is our top recommendation for virus protection suites for and Windows devices. This software works best as an antivirus and virus scanner. It is one of the fastest virus scanners on our list. Bitdefender Antivirus for Mac also keeps a watchful eye out for adware, and is capable of scanning and picking up on Windows PC malware. This can helps you to protect against the possibility of you transmitting a Windows virus to your friends or family who might have Windows 10 PCs.
For Windows : Bitdefender Antivirus for Windows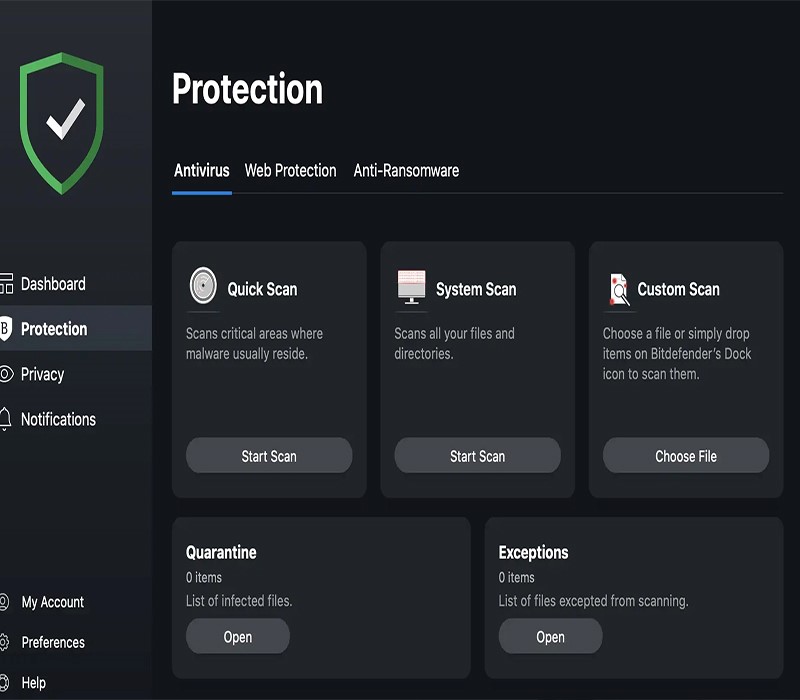 2. Kaspersky Internet Security
Kaspersky is well-designed antivirus software protection, and it maintains that reputation with its Internet Security for Windows software, which positively bristles with features. This software provides you a top-quality malware defense for the independent test labs, Kaspersky is consistently rated as one of the best for Mac antivirus.
This also protect from malicious URL blocking, ransomware protection, and countermeasures against webcam hijacking.
For Windows: Kaspersky for Windows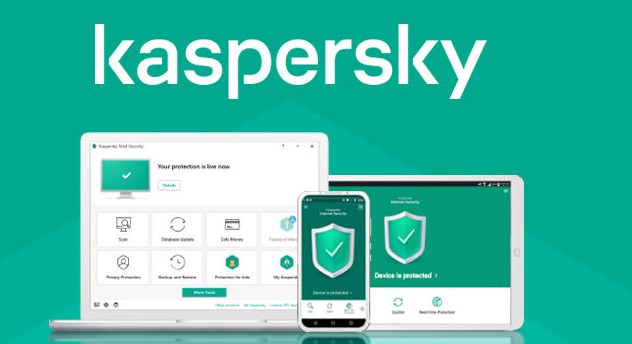 3. Norton 360
Norton360 is one the best antivirus software that offers unbeatable virus and malware protection. It's well-made and well-maintained internet security that ensures all your information will remain secure, private, and protected. The best part of this software, it's compatible across all operating systems Windows.
Norton offers the excellent features across all of its 360 packages. It offers two plans Norton360 Standard Norton360 Deluxe, and both provide you multiple accesses of advance features. Norton 360 standard offers the cheapest plan and you can get real-time malware protection, unlimited VPN access, a password manager, and 10 GB secure cloud storage.
Still, if you upgrade to Norton 360 Deluxe, you can get more benefits. You can get the license up to 5, more storage space (up to 50 GB), and access to some of the best parental controls on the market.
For Windows: Norton360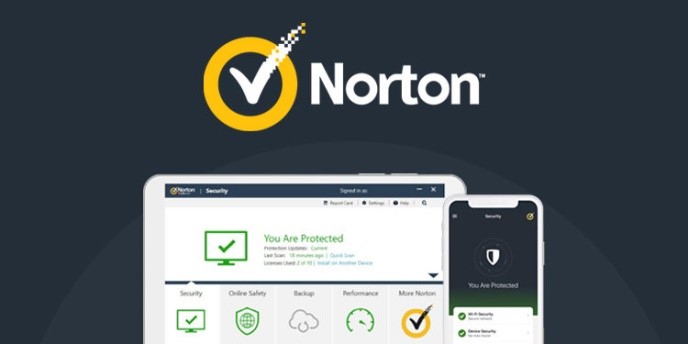 4. Trend Micro Antivirus
TrendMicro Antivirus is antivirus software that offers simple but effective protection, with a user-friendly interface that spells out its various option in plain English without resorting confusing jargon. The app's antivirus engine is rates very highly by the main independent test labs and achieved some excellent results in recent evaluations with the slight caveat that some testing found it raised a few more false positives than the top competition.
For Windows: TrendMicro Antivirus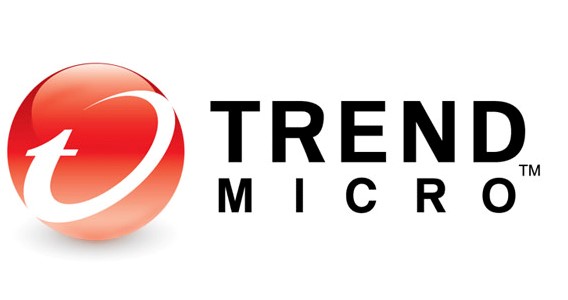 5. Webroot Antivirus
If the above software doesn't work for you well, then try Webroot antivirus software. This software is easy to use and its installation takes seconds to install on the system. The program's files are barely using the 2MB of your hard drive, Ram footprints are tiny, and there are no bulky signature updates to tie up your bandwidth. With the core protection, there's smart behavior monitoring, accurate real-time anti-phishing, a firewall and network connection monitor, enhanced anti-ransomware, and other interesting bonuses.
For Windows : Webroot Antivirus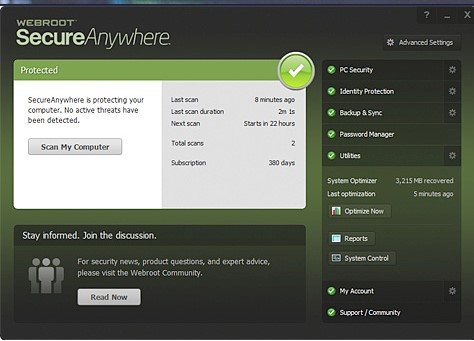 6. McAfee Total Protection
McAfee Total Protection best for all your security needs to protect your system from viruses and malware. It offers malware protection, encrypted storage, a password manager, a browser extension, and a VPN.

McAfee's standout feature is its security software is "My Home Network." This gives an easy-to-read map of all devices on the Wi-Fi network, giving you total protection online and allowing you to lock out intruders.
If you're using more than one device, then you should consider Multi Device Plan. Otherwise, for individual device, choose Total Protection Individual. It's multi device plan offers theft protection for US users or the Family package which adds excellent parental controls.
For Windows : McAfee Total Protection Free Trial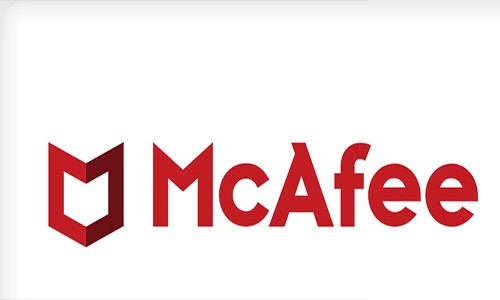 7. Avast Antivirus
Avast Antivirus offers the best anti-malware protection and removal. This program comes bundled with an anti-malware feature that used behavioral monitoring to spot rogue programs. Avasts' free version offers the basic features for malware protection. While the paid Avast antivirus software upgrades its protection features.
Avast product is also available for mobile devices, desktops, which makes Avast a particularly ideal choice if you have multiple devices you need to check.
For Windows : Avast Antivirus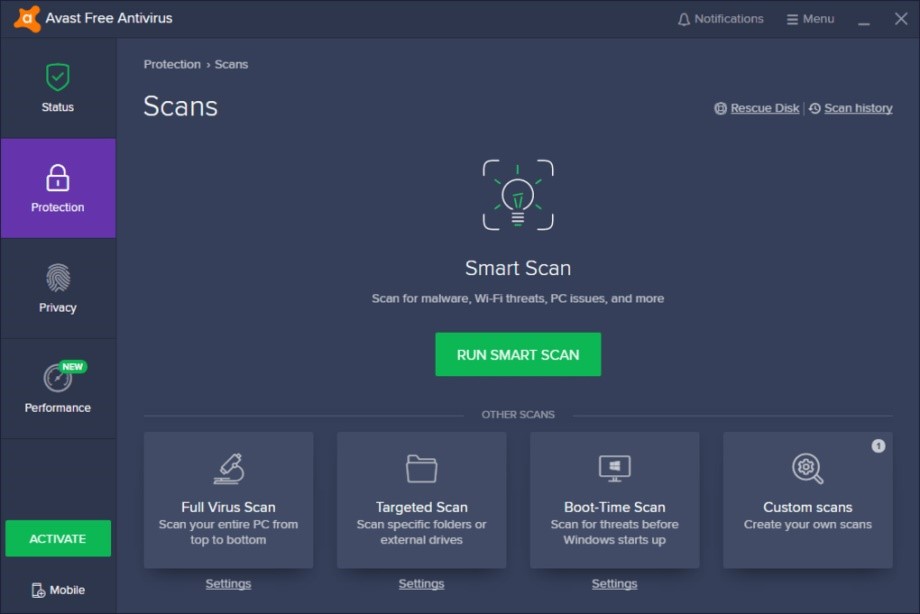 8. F-Secure Safe
F-Secure SAFE is a fantastic collection of antivirus tools for computers, and while it is a little more expensive than some of the other antivirus software on this best-of-list, the number of features you get more than makes up for the higher price. F-Secure Safe includes web filtering to protect you from online attacks, banking protection, and even some anti-theft features to help you get back a stolen phone. This web filtering also protects you from malicious websites, above and beyond the parental controls.
This software is easy to use, lightweight, and, for the most part, you can leave the app to look after your PC on its own. The program has little impact on system performance, and if you do need to intervene, you can usually resolve any issues with a few clicks.
For Windows : F-Secure SAFE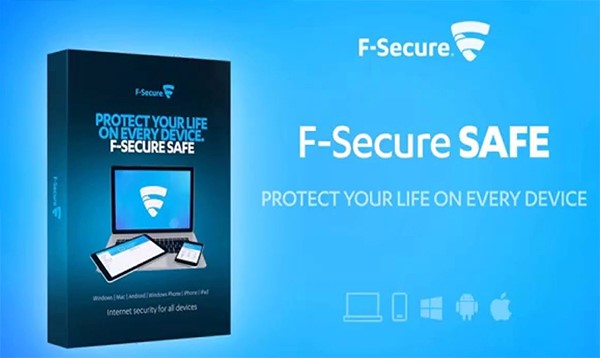 Top 5 worst computer viruses
Knowledge always add plus point in your appearance. Enhance your knowledge for the better security. Find out 5 worst computer viruses names:
Mydoom – $38 billion
Mydoom comes at top of our list in worst virus names. Mydoom was the first virus which outbreaks in history and caused estimated damage of $38 billion in 2004, but its inflation-adjusted cost is actually $52.2 billion. Mydoom is also known as Novarg, this malware is technically a "Woem," and flow by mass emailing.
Sobig – $30 billion
The Sobig computer virus first found in 2003, and second only to the Mydoom virus in its scope. The $30 billion figure is a worldwide total, including Canada, the U.K, the U.S, and Asia. A similar version of the worm was found in quick succession, named Sobig.
WannaCry – $4 billion
This was the most powerful ransomware worm that infected over 250.000 systems before a killswitch was tripped to prevent the spread. The WannaCry ransomware ripped through the computers in 150 countries, causing massive productivity losses for businesses, hospitals, and govt. organizations that didn't pay were forced to rebuild systems from scratch.
ILOVEYOU – $15 billion
It may sound romantic word that you want to hear always, but this time you will not. ILOVEYOU virus used email as a transmission channel, disguising itself as a love letter from one of its victim's contacts. Now it's time to know why it is called the ILOVEYOU virus. The malware was hidden in the attachment called "LOVE-LETTER-FOR-YOU.TXT.vbs." It tells you to click on the attachment and once you click on it, a visual basic script opens and the worm will start overwriting random files on the user's PC. The worm also sent copies of itself to all contacts in the user's address book.
Klez – $19.8 billion
Klez comes at the fifth number on the list of worst computer, but its damage does not. This virus nearly damaged an estimated $20 billion, it infected about 7.2% of all computers in 2001 or 7 million PCs. The Klez is another work that works through fake emails, spoofed recognized sender and, among other things, attempted to deactivate other viruses.
Summary
Hey guys! This was the guide about "how to fix a computer virus." Make sure that taking proper care of your pc is the only key to protect your computer from viruses. We have discussed the things you should perform to protect your pc. All the mentioned things are very important if you do care for your pc and your pc has confidential data that lead to a huge loss for you.
Ahead, please the read the complete article for comprehensive knowledge. If you want related content on the same topic, please let us know in the comment section. We love to make another effort for you.