Does my computer have a virus?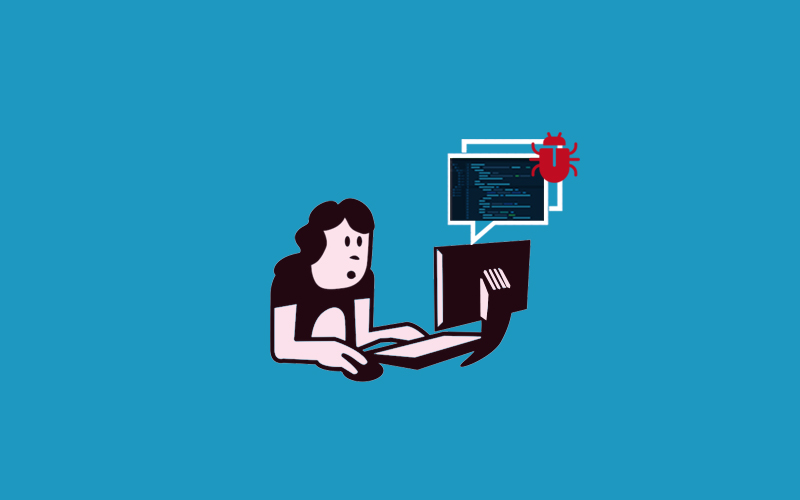 Mac computer may be less vulnerable than Windows computer in respect of virus.
Whether you're new to Windows or Mac computer, both can be affected by viruses. But this is true that you should follow more caution and worry for Windows more than Mac computer. Apple makes the operating system with security features makes it best to prevent the mac from the virus. But, no worries, in this article, we will guide about computer get infected by a virus on Mac and Windows.
Remember that before you look for the solution to remove the virus on the computer make sure you've already checked "does my computer have a virus." This question is as important as removing the virus. If your pc whether Mac or Windows is misbehaving, then there could be the number of reasons other than the virus. So keep checking your system and if you notice any suspicious activity on the computer, make sure you first confirm it.
Does my computer have a virus?
If your pc is misbehaving, notice these 17 signs on your computer (Mac or Windows) to confirm it is a virus or something else. Make sure do not panic if you find these signs matched with your problem on pc. Keep calm and look for the solution in the same article below:
17 Warning Signs to check your computer virus infected 2020
Slow down your computer's performance

Unwanted ads displayed

Unwanted Pop-ups and Spam
Crashes
Unable to Access System features
Unusual messages show unexpectedly
Homepage Alteration
Is your security software has been disabled?
Unknown Software on Computer
Battery is draining faster
Unfamiliar icons are displayed on your desktop
Computer uses a lot of resources when it shouldn't
error on the browser
Redirecting to the other website or showing dangerous
You get suspicious shortcut files
Phishing Emails
Fake apps and updates
1. Slow down your computer's performance
If your files and apps are taking too much time to open, or the computer taking a long time to start and runs slowly once it does, then it may possibly a virus infiltrating your operating system.
Malware's main activity is to slow down your operating system, doesn't matter if you're browsing the internet or simply accessing your local applications.
Still, there could be more other reasons that you should need to confirm before you confirm that your computer is virus infected. Find out some most common issues that slow down your pc
Your system's RAM memory is low.
There is no storage space on your hard disk.
Your browser may be using too many computer resources.
Your system may be fragmented.
Your Windows OS hasn't been updated or you're using outdated drivers.
2. You're running out of disk space on Windows
If you're receiving this message "you're running out of disk space on Windows" various times on the system, it means there's no fee space left on a particular partition on the main hard drive on your computer. This could be a sign of malware or virus infection. Because there are so many types of malicious programs which use different methods to fill up all the available space in the hard drive and cause it to crash.
It might be possible that really your pc is running out of space. Check for the storage on the pc and confirm which software is encircling the most storage on the pc.
3. Unwanted Pop-ups and Spam
Unwanted pop-ups and spam frequently disturbing you or prompt you to visit other websites to download antivirus or other software programs, which instead may install malware.
Malicious pop-ups and spam may download secretly spyware on the system that could hijack your browser activity or steal your confidential information and other personal information without your knowledge.
4. Crashes
If you notice the popular issue called BSOD (Blue Screen of Death) while using your pc and after few seconds it recovered and show "your windows were recovering from an unexpected shutdown." There might be the reason causing this type of issue.
First, your PC dealing with some technical issues due to incompatibility between your software and hardware.
It may be a malware issue
5. Unable to Access System features
If you're unable to gain access to setting and files on your pc or you can't log on or off-malware has likely taken over.
6. Unusual messages show unexpectedly
Here are some unusual messages or signs that help you to know if your computer has a virus or not.
Suddenly, you see programs opening and closing automatically
Your Windows OS is shutting down unexpectedly, without any reason.
Your PC displaying strange windows when you tries to boot
If you've lost access to some of your drives
7. Homepage Alteration
Whenever you open the homepage if it will redirect you to another website or page and you're unable to reset it, then you likely have a virus. Virus or Malware can implement changes to your homepage and create error messages, browser errors, and shortcut files.
8. Is your security software has been disabled?
If your antivirus program or security software has stopped working and you didn't disable it, it's possible that malware has taken over. Some types of malware are sneaky and can disable your security solution. These viruses or malware are designed to leave users without any defense and make it difficult to detect them.
9. Unknown Software on Computer
If you notice any unknown software or software you can't remember installing, then it may your computer has virus-infected. If not necessary, deleting or uninstalling the software immediately can be the best solution to get rid of the virus or to stop it from spread.
10. Battery is draining faster
If your computer's battery is draining quickly more than usual or even when you're not using your computer- the virus is taken over the system. As the virus continues to multiply, it uses resources from your computer and creates more activity on your computer. As a result, your battery life is diminished.
11. Unfamiliar icons are displayed on your desktop
If you've been noticing unknown and new icons on your pc, you most likely downloaded by accident these sneaky programs called PUPs (Potentially Unwanted Programs). Malicious programs can do a lot of damage and expose you to data leakage, displaying annoying ads or pop-ups on the screen, or adding toolbars on your browser.
They are frequently bundled with suspicious software that you have unintentionally installed. You may have unintentionally consented to the installation of additional tools without realizing we were present.
However, while good Internet practices can protect you from PUPs, it is best to rely on proactive security software.
12. Computer uses a lot of resources when it shouldn't
If you notice unusually high CPU, memory, or disk usage when your computer should be idle that's a red flag.
13. Error on the browser
If you're receiving the "Flash not working," make sure to disable Flash and try another alternative. Flash has lots of vulnerabilities that we talked about before.
Regardless of the browser you're using, in Firefox this could be a warning sign that your computer is malware-infected.
14. Redirecting to the other website or showing "Virus Infection Warning"
While doing net surfing if you're redirecting to the other pages that showing "Warning" or websites, it may your pc infected with virus or malware. This also can happen when you're not up-to-date with operating system or software.
15. You get suspicious shortcut files
If you used an external USB drive or another external flash drive to copy information without scanning it before, this could explain the appearance of those shortcut files.
If all of your images, files, and other documents appear as shortcut files and you can't access it, it may possible they are infected with viruses or malware. These malicious files can compromise all of your data on the computer, rename your files, and cause other difficulties on the system.
16. Phishing Emails
Phishing emails spread the virus or malware through fraudulent email. Cybercriminals send you phishing emails to place a virus on your computer. Notice the message might look like a notification from your bank, a well-known company, your friend, or a family member. You can see that the email will contain the link or an attachment and will urge you to click it.
Note: "We highly recommend you to do not click on the Link or open any attachment, it can trigger the installation of malware"
17. Fake apps and updates
Virus developers urge you to download a fake app or a software update. While surfing the web, you suddenly see a blazing banner: "Play & Earn! Download Now!" There can be any other software as well, this is just for example.
If you download the app, there won't be anything useful inside. Instead, you might get malware on your system. It could also lead to you displaying endless annoying ads and even allows a hacker to spy on you, along with several other things that can jeopardize your digital security and harm your computer.
Note: Some of the signs may not be suitable for Mac to check virus on the system, because Apple restricts the third-party apps to contract with the iOS operating system.
Does Apple and Windows send virus notices?
Apple:
No, not really. Apple does not notify you if your device gets virus-infected, but it makes you clear for protecting your device from malware or virus. See how?
Apple's recommendation on protecting your Mac from viruses and malware is quite brief:
Avoid third-party apps. Apple does not provide any recommendations on how to get rid of the malware if your device has already been infected. Here are two things you can do;
First, if you're device yet not infected with a virus and you're reading this article for knowledge purpose, then make sure you avoid using third-party apps on Mac.
If your device already infected with a virus, then you'll need to run an antivirus scan. Antivirus apps are specifically designed to find malicious elements.
Note: If you see any warning for Apple virus warning; it's perfectly a misconception for the Apple users.
Windows:
Windows also does not send you any notice for Windows Virus warning. This is really crucial for both Windows and Mac users to understand how viruses work and the best ways to protect your Mac or Windows to avoid begin caught out by cybercriminals who see Mac or Window users' ignorance as an opportunity.
Best 7 Antivirus Software and Virus Scanner for 2020
Find out the top 7 antivirus software for 2020. Listed all the antivirus software compatible for Windows and Mac.
1. Waredot Antivirus- Makes your PC Virus Free
Waredot Antivirus takes place first in the list and we mean it. Our Waredot Antivirus program best for every Windows version 10, 8, 8.1, 7, and Windows XP. To use it, you just need to follow the small process for any kind of system threats, viruses, malware and etc. In addition, you can choose Custom Scan, Quick Scan, and Full Scan.
Every Waredot program is budget-friendly. Therefore, you can easily buy Waredot's Antivirus paid version. But, still, we do care for you even without wasting a penny. You can take 30- day Free Trial of Waredot Antivirus software.
Waredot Antivirus comes with
Detect Threats using 3-Scan Mode
Add or remove any file from scanning
USB threats detection
Read time security
Email filters
Download Link: Waredot Antivirus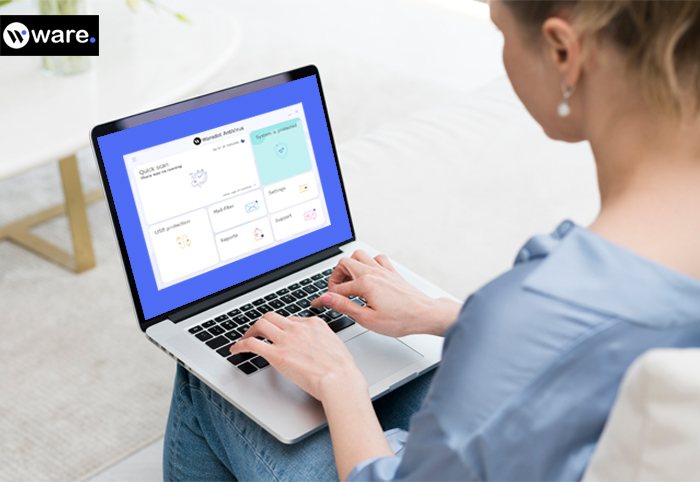 2. Bitdefender Antivirus
Bitdefender Antivirus is our top recommendation for virus protection suites for Apple and Windows devices. This software works best as an antivirus and virus scanner. It is one of the fastest virus scanners on our list. Bitdefender Antivirus for Mac also keeps a watchful eye out for adware, and is capable of scanning and picking up on Windows PC malware. This can helps you to protect against the possibility of you transmitting a Windows virus to your friends or family who might have Windows 10 PCs.
For Mac: Bitdefender Antivirus for Mac
For Windows : Bitdefender Antivirus for Windows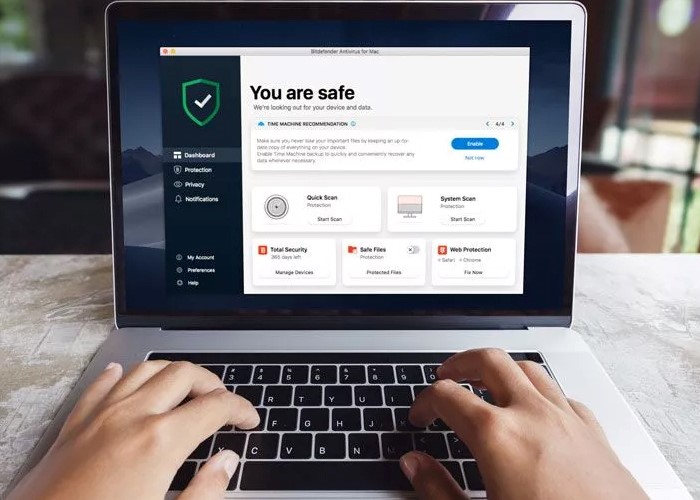 3. Kaspersky Internet Security

Kaspersky is well-designed antivirus software protection, and it maintains that reputation with its Internet Security for Mac and Windows software, which positively bristles with features. This software provides you a top-quality malware defense for the independent test labs, Kaspersky is consistently rated as one of the best for Mac antivirus.
This also protect from malicious URL blocking, ransomware protection, and countermeasures against webcam hijacking.
For Mac: Kaspersky Antivirus for Mac
For Windows : Kaspersky for Windows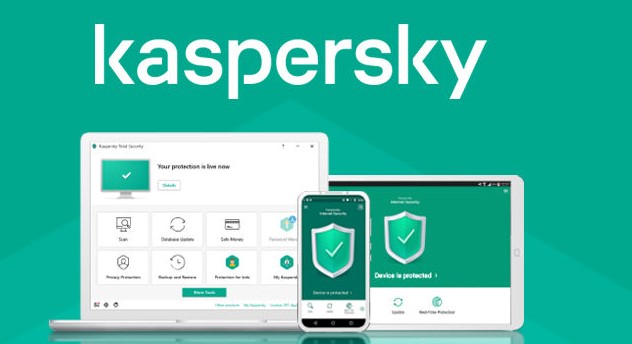 4. Norton 360
Norton 360 is one the best antivirus software that offers unbeatable virus and malware protection. It's well-made and well-maintained internet security that ensures all your information will remain secure, private, and protected. The best part of this software, it's compatible across all operating systems Windows and Mac.
Norton offers the excellent features across all of its 360 packages. It offers two plans Norton 360 Standard Norton 360 Deluxe, and both provide you multiple accesses of advance features. Norton 360 standard offers the cheapest plan and you can get real-time malware protection, unlimited VPN access, a password manager, and 10 GB secure cloud storage.
Still, if you upgrade to Norton 360 Deluxe, you can get more benefits. You can get the license up to 5, more storage space (up to 50 GB), and access to some of the best parental controls on the market.
Norton 360 comes with:
Secure firewall.
Password manager
Webcam protection.
VPN (with unlimited data).
Dark web monitoring.
For Windows & Mac : Norton 360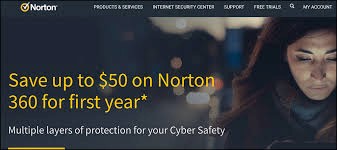 5. Clario
Clario encompassing all security packages and providing antivirus and a lot more services. The central antivirus engine is powered by Bitdefender, our first choice, so unsurprisingly Clario does well here. In the only Mac test from the independent labs where it's evaluated thus far (namely AV-Test), best for malware protection.
This will give you a host of security extras here, including a full integrated Mac VPN service, identify theft protection, secure browsing, anti-tracking countermeasure and more. It's user interface is completely simple and very easy to use for beginners, although on the flipside, it pushes ease of use so much that tech-savvy types may be put off.
Note: Clario is not compatible with Windows.
For Mac: Clario Antivirus for Mac

6. McAfee Total Protection
McAfee Total Protection best for all your security needs to protect your system from viruses and malware. It offers malware protection, encrypted storage, a password manager, a browser extension, and a VPN.
McAfee's standout feature is its security software is "My Home Network." This gives an easy-to-read map of all devices on the Wi-Fi network, giving you total protection online and allowing you to lock out intruders.
If you're using more than one device, then you should consider Multi Device Plan. Otherwise, for individual device, choose Total Protection Individual. Its multi device plan offers theft protection for US users or the Family package which adds excellent parental controls.
For Windows : McAfee Total Protection Free Trial
For Mac: McAfee Total Protection for Mac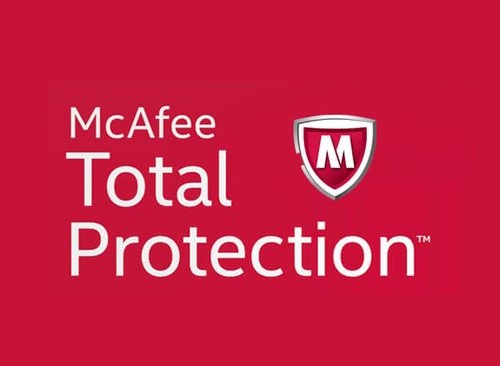 7. Intego
Intego antivirus software is specially designed to keep your Macs safe. Its negative point is only that its protecting macOS, it has no uses for Windows. All Intego's packages were designed specifically to provide internet security and optimization tools to macOS.
It offers:
Real-time malware protection.
Mac optimization and cleaning tools.
Advanced Mac backup options.
Network security options.
Parental controls.
For Windows: Intego antivirus software
For Mac: Intego antivirus software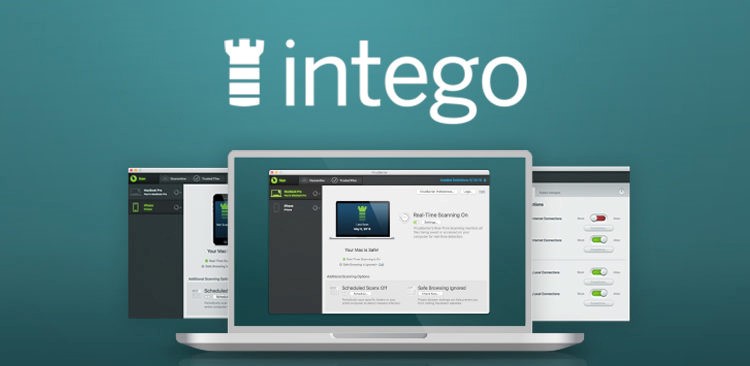 Summary
Hey guys! This was the guide about "does my computer have a virus." Follow the top 17 signs to check viruses on Windows and Mac. These signs may not be 100% correct, but surely it will bring your notice on virus and malware things damaging your system all the time. Antivirus software can be the best solution if you're already infected with the virus.
Hope you find this article helpful and informative. If you want more stuff on viruses and malware issues on the system, let us know in the comment section below. We would love to answer you!