How to Protect Your Online Banking Information?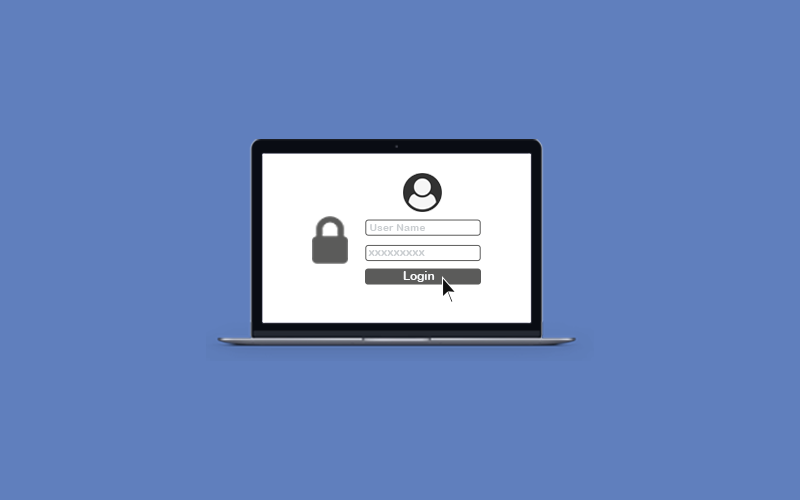 Online Banking is increasingly reaching every citizen and it making so many things easy for them such as managing finances is now more easy and convenient. Don't need to visit a bank brand to handle routine banking tasks. But, you need to be concern about one thing when banking online: security.
Internet banking making things easy for you, but it also comes with security issues like bank account hacked, financial information stolen and etc. An identity thief could leverage your information to access your credit card to treat themselves to a shopping spree.
Stepping ahead to secure your bank account and financial information is your priority after all you work hard for your money and securing it should be your first task. Here are few steps you can take to ensure that your online banking information is safe.
Mobile Banking
Mobile Banking refers to online banking through mobile app. Major Banks provides facility to access Internet banking through web and mobile both and this is very good because it makes it handy. On web, it is quite possible that you visit a malicious website pretending to be an official bank account website. And it is similar for apps as well. However, Google Play Store verifies every app before approving it to promote. So, make sure how bank's app looks like and download the app. In our recommendation, mobile banking is more secure than banking on the web.
Strong and Unique Passwords
Passwords for your online banking and credit or debit card should be unique and complex to prevent hackers from accessing multiple accounts using the same information. Make sure your password should be not easy to guess so that hackers cannot reach your account and banking information. If you're not sure about your current password, how secure your password and create strong password. You can also take password manager help to manage and secure your password online.
Bank official website
All legitimate banks have their site with an SSL certificate that shows the website is legitimate and secure. And the first check for security is an SSL certificate. Make sure the site you're visiting has its SSL certificate. To ensure that the site you're visiting has an SSL certificate and security, go to the left-hand side of your address bar and confirm that "https://" prefaces the Web address. But the turning point here is that SSL certificate can be faked, but you can check the website's SSL legitimacy here http://www.digicert.com/help/
Keep checking your account
Keep an eye on your account will help you know when something is wrong. However, it is difficult to keep an eye on every time or regularly on your bank account, but whenever you get time or within 2-3 days you should check your bank account statement. Check your bank statement to make sure all the purchases being debited from your account are actual purchases you made. And if you found something that does not seem right, you should contact your bank immediately.
Do not share your PIN
To secure your online bank account and information, make sure you never reveal or share your PIN with anyone-not even bank tellers. If you're ever asked over the phone to directly give your PIN to the person on the other hand, don't do it! Remember, most banks have an automated system that will ask you to punch in or say your PIN and then connect you to a teller or bank representative.
Update Your Software and OS
Internet banking is somewhere connected to your PC and to secure your banking information, make sure you update your software and operating system (OS). It is said, updated computer has less chance of target. Similarly, update your mobile banking application as well; with each update, developers have eliminated any known bugs or glitches, so make sure your phone's protection is current, too.
Two-factor Authentication
Two-factor authentication can help you increase your security when protecting your online banking information. This security protection allows you to add a second layer of security verification to log in to your online or mobile banking account. With two-factor authentication, after entering your login information, you need to enter a special code in order to log into your account. You will receive this special code on your phone number, via email or text messages. Do not share this special code with anyone.
Allow banking alerts
Banking alerts inform you about each activity of your account. This is one of the best ways to stay on top of your banking activity and to monitor security. If you're using internet banking, check if your bank provides banking alerts and notification facilities via email or text. With this, you will get alerts for your credit or debit card transaction, failed login alerts, password changes alerts and outgoing wire transfer alerts.
Safe Email Communication
Email safety is very important, and make sure you don't avoid it. Cybercriminals use sophisticated techniques to gain access to your financial records, one of them being an email that appears to be from a banking institution. Never click on the link or download any suspicious attachments in the email, it may send your data into the wrong hands and install malware on your system. Remember malware can spread beyond your personal computer to your mobile device.
Use Security Software
Another best way to protect your online banking information is through security software. Make sure you use the security software that protects your computer and mobile device. Internet banking and mobile banking both are targeted by hackers. For all online threats, we recommend you use all-rounder Waredot Total Protection that provides comprehensive Internet security.
Final Touch
Hey guys! This was the guide about "how to protect your online banking information?" If you access your bank account or financial information online whether, via email or mobile, you are vulnerable to attack. Make sure whenever you access your bank account online, you keep your eye all around and check every aspect of security we mentioned in this article.