How to get rid of virus on iPhone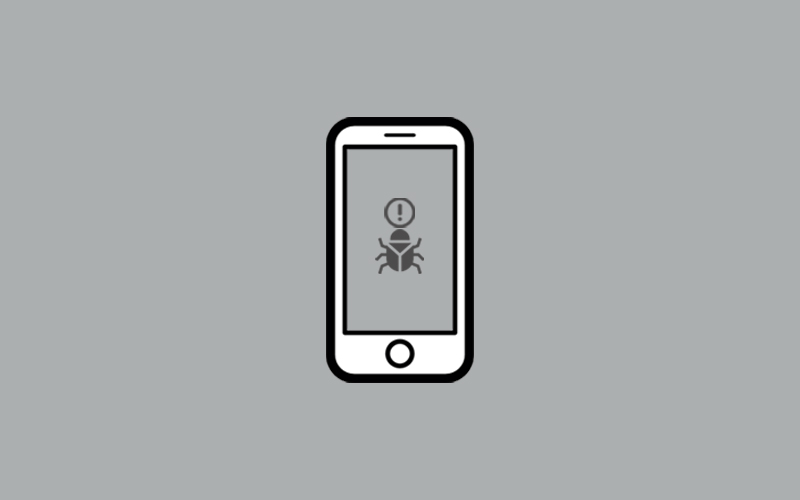 Getting rid of viruses isn't so simple whether you're using an iPhone or Android, however, iPhone made it so secure its operating system to prevent all the viruses and malware. Our expert says why it could happen. If you want to check if your iPhone has virus-infected or not, then take into consideration the below tips to check virus on iPhone.
In this article, we will teach you how to get rid of the virus on iPhone. Follow the various ways to remove viruses on your iPhone and also prevent your iPhone from future contingencies.
What to do if your iPhone has a virus
First of all, don't panic if your iPhone has a virus. If you think your phone has a virus, find out the best way to get rid of the virus.
One of the crucial things you should perform when you get to know that your iPhone has virus is disconnecting your phone from the internet immediately and then shut down your phone completely.
If you need to use your phone or confirm that your phone has really a virus or not, then you can use your phone in safe mode. To enter safe mode into iPhone, hold the volume down button until the Apple logo appears.
Once you're into Safe Mode, you can find the suspicious apps and other problems that may be plaguing your device. You can also look for the below option that can help you to remove viruses on the iPhone.
12 ways to get rid of virus on iPhone
If you've already checked that your iPhone has virus-infected, then take a step ahead and get rid of virus on iPhone. Find out 12 ways to get rid of viruses on iPhone.
1. Clear Web History and Website Data
The first move you should take to clearing your history and website data on iPhone. It may resolve web page redirect problems. To do so, go to Settings>Safari>Clear History and Website Data, and then click on Clear History and Data to confirm it.
2. Power Off & Restart
Rebooting or restarting iPhone may solve a lot of problems on the system. Hold down the power button until the screen changes and the 'slide to power off" slider appears. Then slide the slider so the phone power down. The screen will turn black.
If you're using an iPhone 12 Pro, you'll need to hold the power button and the volume down button at the same time.
If you're trying to restart the phone, hold down the power button again. It may take more than 10 seconds. Now, the Apple logo will appear at this point you can let go of the power button. You need to wait until the passcode entry screen appears (you need to enter a passcode instead of using Touch ID/Face ID the first time you unlock a phone after powering up) and then unlock the device.
3. Restore iPhone from Backup from a previous backup version
Back-up can leads to multiple solutions for future contingencies. You should take back up your iPhone on regular basis. If so, it'll be easy to restore your iPhone from the most recent backup and see if the solution has been removed. In case this fails, you may have backed up the contents of your iPhone including the malware of other problems, so restore from the second most recent backup, then the one before that, and so on.
Learn how to do so:
First of all, navigate to the Settings menu and click on General. Now, scroll to the bottom of the General menu and select Reset.
Now, select Erase All Content and Settings. If you want to perform a last-minute backup to iCloud before proceeding, then select Backup Then Erase. Otherwise, click Erase Now.
Follow the subsequent series of prompts and confirmation, entering your passcode as needed, to complete the procedure.
Once the screen displays the App & Data scree, and select Restore from iCloud Backup. You'll be prompted to sign into iCloud, and after you do so, and then you'll be able to choose which iCloud backup you'd like to use.
4. Perform a Factory Reset
Factory reset isn't a play that you can play anytime. This is the final step for no return. When you perform a factory reset, you restore your device to a like-new state. Remember that a factory reset wipes all your content, all your apps, and all of your settings and configurations then install the latest version of iOS on your iPhone.
Make sure that your iPhone is incurably affected by malware and that the previous techniques were unable to help. This process is quite similar to the previous one, excluding Restore from iCloud Backup. Instead, you'll need to go ahead as though you have a brand-new phone.
5. Delete or Uninstall the Suspicious Apps
If you've noticed that any apps or software that you didn't install or you can remember installing; this is the red flag. In this condition, you should make sure you check the app and if the app is not mandatory for you; uninstall the app or software immediately or delete the app.
6. Stay up to date
Updating apps can reduce the risk of malware or virus on the iPhone. Apple may prompt you time-to-time to update your device whenever the new version is available or you can manually check the new updatation for the operating system. Make sure you update your operating system and apps as well.
7. Antivirus Software
Antivirus software is one for all solutions. You can find a lot of apps on the internet that provides assistance to remove the virus on your iPhone. These apps detect the virus or malware on the iPhone and help to recover your device as before. However, you can also use the virus scanner on the system to scan the virus. Below you can find the best antivirus software for 2021.
8. Use approved apps only
Make sure you do not install software other than App Store. Always download the approved apps from Google Play for Android devices and the App Store for iOS devices. To make sure you're getting a quality app, read the reviews, and check out the developer's website.
9. Be inbox-savvy
Be wary of the emails and attachments, and only open those from trusted sources. Use the same level of caution with email links embedded in a message. Finally, be wary of messages that look like they're from companies you do business with.
10. Beware of phishing schemes
Phishing emails are the common way of fraud through fake emails. These phishing emails look like they're from legitimate companies. These phishing emails contain some common things that indicate its identity such as poor grammar, and request for you to "update your credit card information" or other phishing scams.
11. Don't Jailbreak the device
Make sure you do not jailbreak the device. Download all the apps from the official Apple Store. Jailbreak can be the main reason for iPhone get virus-infected. If you don't want your iPhone don't get virus-infected, then make sure you do not jailbreak your iPhone.
12. Seek help from Apple Support
If all the above method doesn't work for you or especially you do not feel comfortable to remove virus on your own, then you should seek help from the Apple Support or any professional virus removing provider.
Use a virus scan program
If you're able to use a scanning program to look for any specific viruses on your phone. For instance, if you have a Samsung Galaxy, you can run a scan for malicious software at any time with Smart Manager.
You can also download a third-party scanner program to help with security. There is popular brands have app options for phones that will also be able to perform a scan to check for viruses.
Note: Make sure a virus scanner won't be 100% reliable and need to be consistently updated for the best results. But this surely helps to confirm your suspicion if you think there's some malware sneaking about.
Extra layer of protection for Virus on iPhone
Give your iPhone an extra layer of protection. There are some good iPhone security apps and VPN apps on the net that focuses on your privacy more than anything else. You can also reduce the risk for virus or malware on your iPhone if you stick to the Apple App Store.
Make sure that unless a person jailbreaks their device, they can't install unchecked third-party apps," Morgenstern said. As we said above, do not jailbreak the device and always install updates as soon as they become available to fix existing security vulnerabilities.
How to Avoid iOS malware
To secure your iPhone you can also make sure to avoid it altogether. Follow the below-mentioned practices:
Make sure you downloaded from trusted sources:
Google and Apple both check apps for security before allowing them into their stores. Avoid third party app stores, and don't jailbreak your iPhone.
Check apps for safety:

Despite the security measures, official app stores occasionally allow malicious apps to enter. This means you should always check the safety of apps before downloading them. Analysis of the developer's profile, read user reviews, and check how many downloads there are. Make sure to avoid downloading anything that is brand new or from shady developers.
Research before you install:
Make sure you see what the pros have to say. Consult expert reviews and independent evaluations of any new app before putting it on your phone. This can also help you to choose the best one.
6. Best Antivirus Apps for iPhone
Antivirus apps for iPhone can be the best choice if you're s iPhone already infected with virus. You can find here the 5 best antivirus apps for iPhone.
1. Lookout
Lookout is one of the best antivirus apps for iPhone users. It offers the real-time protection from virus than any other apps. It indicates you for malicious processes, keep your system updated and protected as well. Lookout is the only iPhone apps that actually monitor other apps for suspicious behavior, using its App Monitor feature to alert you if any apps are running malicious processes.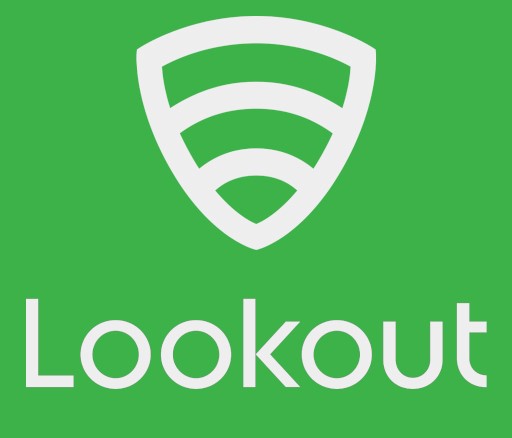 2. Avast Security & Privacy
Avast has various security products for various platforms, especially for iOS. Avast offer is an iPhone app called Free Avast Security & Privacy. Its free version has tremendous features that prevent your iPhone from virus-infected. However, some ultra-advanced features are still reserved for its premium version.
If you're a bit worry about using it or not, no worries, you can try the 14-day free trial if you take a yearly subscription and a 7-day period if you choose for the monthly subscription.
Note: Make sure you cancel the subscription before the trial period ends unless you want to proceed with paying for the whole thing.
3. Avira-Best for Phishing Protection
Avira is the topmost phishing protection antivirus app for iOS. Avira provides excellent web protection and a suite of other important features. This is really worthy apps for viruses on the iPhone. The best thing about Avira Mobile Security is how good it is at blocking malicious websites that are designed to phish your personal information.
In addition to preventing you from phishing attacks, Avira versatile app includes a call blocker, an anti-theft tool that's capable of sounding an alarm, and a robust contact backup function designed to help you up the pieces if your device is stolen. This also includes a fantastic identity Safeguard feature that leads security breaches and leaks for information about the anonymous persona and emails.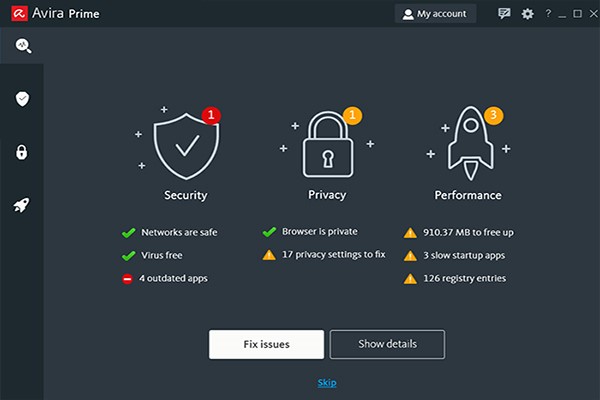 4. McAfee
McAfee Mobile Security best for all your security needs to protect your device from viruses and malware. It offers malware protection, encrypted storage, a password manager, a browser extension, and a VPN. The best thing about McAfee is it comes with comprehensive suite of features designed to thwart would-be iPhone thieves, therefore it's good to choose it for best anti-theft tools.
McAfee's standout feature is its security software is "My Home Network." This gives an easy-to-read map of all devices on the Wi-Fi network, giving you total protection online and allowing you to lock out intruders. If you're using more than one device, then you should consider Multi Device Plan. Otherwise, for individual device, choose Total Protection Individual. It's multi device plan offers theft protection for US users or the Family package which adds excellent parental controls.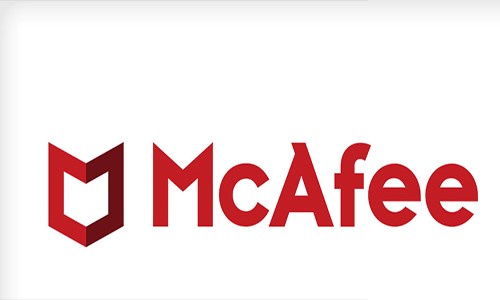 5. Trend Micro Mobile Security
Trend Micro Mobile Security is best for blocking web threats on your iPhone. This may bit expensive than the competition, but that is negligible for its high level of high security and a great feature set. It's a subscription-based service that cost $30 per year, but this price will go down if you choose it for more than one years.
This web blocking apps best for Safari, and also for other popular browsers. Trend Micro does provide their own Sage Surfing browser with a private mode, this is optional. This also offers anti-theft measures, a password manager, identity theft protection, parental controls, and more.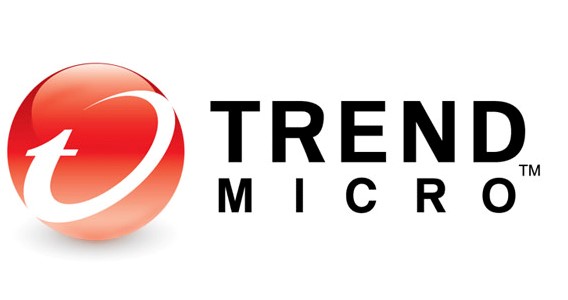 6. F-Secure SAFE
F-Secure SAFE is a fantastic collection of antivirus tools for iPhone, and while it is a little more expensive than some of the other antivirus software on this best-of-list, the number of features you get more than makes up for the higher price. F-Secure Safe includes web filtering to protect you from online attacks, banking protection, and even some anti-theft features to help you get back a stolen phone. This web filtering also protects you from malicious websites, above and beyond the parental controls.
This software is easy to use, lightweight, and, for the most part, you can leave the app to look after your PC on its own. The program has little impact on system performance, and if you do need to intervene, you can usually resolve any issues with a few clicks.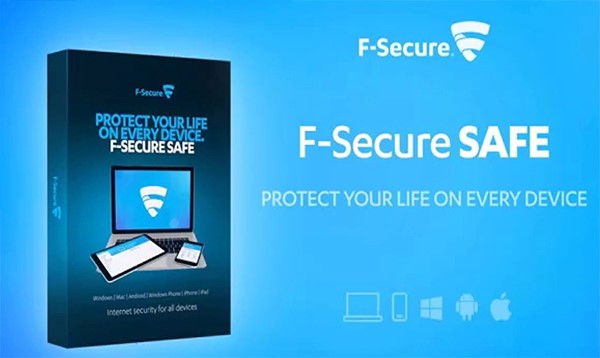 Summary
Hey guys! This was the guide about how to get rid of a virus on iPhone. If you're sure that your iPhone has a virus, then this guide is for you. Find out the 12 best ways to get rid of viruses on iPhone. Make sure you follow the steps as suit your problem.
If you've any queries regarding this article, please let us know in the comment section. We would glad to answer you!