How to Browse the Internet Safely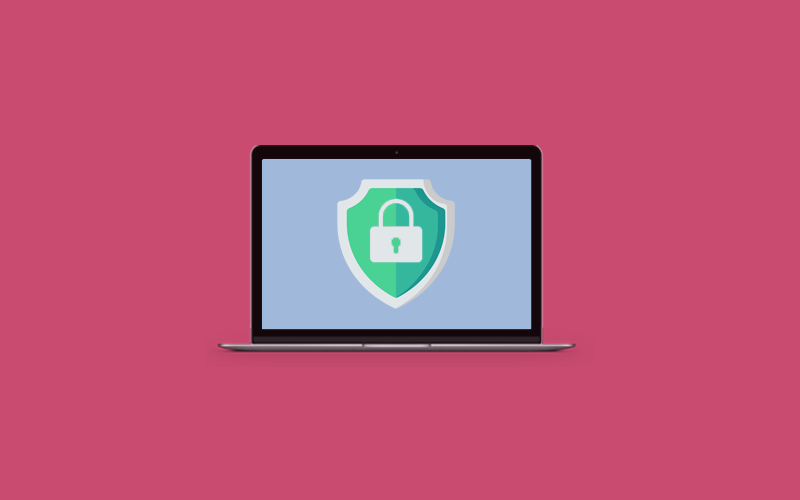 Today, Internet is just not part of enjoyment; it has covered most of the aspects of life. Internet is a thing that uses in all over the world for all uses like, study, work, socializing, information & technology development, and a lot more. But, are browse the Internet is as simple and secure as it showed? Buzz! Truly not, these days' hackers, data leaks, or compromised security issues have become common news for daily newspapers. Criminals are moving with more and more speed, and there are criminals out there willing to use every tool at their disposal in order to compromise our security for their own criminal purposes.
Hackers and scammers are everywhere and if you think that devious websites are the only place where malware, spyware, adware awaits their victims, you're wrong. Spyware can steal users' sensitive data without consent, lurks in any corner of the Internet. It's all about the wrong place at the wrong time to compromise your internet security.
All are connected with your browser, and browsing the internet safely is a must. Fortunately, we have shared 10 tips to browse the internet safely. Read on
Find where the danger lies:
Before you go ahead, it's important to know where all these dangers lie, because knowing the source helps you to ease your problem.
Malicious web browser or you visit a site and unknowingly fall into a spyware trap, such as clicking on a malicious link, event to close it.
A deceptive link that you follow or a clickable graphic that leads down a dangerous path
Sometimes simply opening a web page or an HTML email starts the installation
Spyware loads onto your PC without your knowledge
Malware infection
Internet safety is a task and you should be aware of this. Some reputable sites may also contain spyware traps, or the sites themselves may be counterfeit-phishing sites posing as the real thing to lure you into their scams. There are some specific websites that are mostly targeted for hacking and scamming tasks like, adult sites, file sharing websites, and social networking sites. To browse the internet safely, make sure you do not visit these sites.
For safe internet surfing, it's important that you should know about the platform you're using (websites, social media, or others); you should know about the platform's safety and security standards, otherwise, you may lose everything on your system. Hackers also target reputable sites for hacking and scamming purposes, so change your perspective that you're doing safe web browsing on big brands. If you're online, you aren't safe anywhere.
10 Tips for Safe Internet Browsing
Let's go through the 10 tips for safe internet browsing and safe your data.
Use the safest-secure web browser
Update your browser security settings
Avoid malicious or doubtful websites
Sandboxing
Installs apps that adds another layer of protection
Update your operating system regularly
Download stuff from trusted source only
Avoid suspicious links and attachments
Use VPN for safe internet browsing
Use antivirus software
Use the safest-secure web browser
In the tech era, browsers are more secure and safe like Brave, Vivaldi, and Microsoft Edge have launched quite a bit differently than their predecessors. They also brag of being safe (or private) by default, in addition to their tempting customization schemes. Browsers that have been around for a long time, on the other hand, continue to improve in these areas, as well as adaptability and performance. In our recommendation to stay safe online, we recommend you to use Brave for all web browsing activity.
Update your browser security settings
Google Chrome, Firefox, Mozilla and other built-in web browser offers great security features so that you can browse the internet safely. Hackers are inconsistent and always on the look for new ways to hack, and similarly, web browsers' security features update time-to-time to beat the hackers. Make sure you're using an updated browser for safe internet surfing.
Avoid malicious or doubtful websites
Visiting the websites you trust. Whether you're doing your office work or something else, safe websites play a major role to stay safe online. If you do not pay attention to this, you may get into danger. For secure and safe web browsing, we recommend you avoid malicious or doubtful websites for internet surfing.
Sandboxing
A sandbox is software that simulates an environment in which you can browse the Internet and run programs without being connected to the actual endpoint. It's usually used to evaluate if files are safe to deploy and operate by testing and analyzing them. This software helps you to do your casual online thing such as you want to try some third-party product, view files from personal emails or others; you can all these at safe place and separate from your office network.
Installs apps that add another layer of protection
There is a bulk of fantastic safe browser apps in the market that privacy-and security-conscious employees can greatly benefit from. Ad blockers, for instance, can block ads on sites that have been used by malicious software before in advertising campaigns. In addition to, tracker blocker and scripts blocker helps you in online safety and gives you a secure browsing experience.
Update your operating system regularly
Cyber-experts says outdated systems and software are more vulnerable to attack and recommend updating systems regularly for offline and online safety. This is one of the most common tips for internet security among the other internet safety tips, and we all are well aware of this, still, we ignore it. Try UpDrivers from Waredot and it will update all your old software and driver automatically. It will boost your browsing speed and ensures safe internet browsing. It will boost your browsing speed and ensures safe web browsing. You can also preset your Windows computer to update your operating system, and whenever the new update is available, your computer will automatically update and you'll be free from updates.
Download stuff from trusted sources only
Google Play Store and Apple Store is the most trusted source for downloading software and applications. These platforms are secure and but still always in the eye of hackers. But, these platforms have an advance form of security that stay one step ahead of hackers and that's why you can trust it. However, there is no security question for Apple Store. If you're using any other platform for downloading software or applications, make sure you use the trusted and legal source. Don't fall for free software, because free always trap you.
Avoid suspicious links and attachments
Online safety is in your hand and your one wrong click can break all security doors. You visit the website, where you see something interesting and you click on it and it directs you to a phishing website where you will be asked to create your account using your credentials and this information goes straight to hackers. Similarly, the suspicious link may also download unwanted attachments on your system without your knowledge and this opens the door to welcome hackers.
Use VPN for safe internet browsing
VPN stands for Virtual Private Network is the best way to secure your internet browsing experience. Remember, public internet may not always be dangerous and may not always be secure, but you can trust VPN, it's secure and private. Internet safety is your need, whether you use it for your work or enjoyment, we recommend you to use VPN.
Use antivirus software
Antivirus software can do all things you'd expect from your watchmen. Good antivirus software protects your system, helps you to browse the internet safely, and boosts your pc performance and etc Waredot Total Protection software includes all these features and fulfills your expectation from very good antivirus software. It comes with handy tools that secure your browsing experience and protect your system from online threats. Download now and get a 30-day free trial.
Bonus: a checklist to stay safe online
Internet safety is not bound to some few tips so; here is a bonus tip to stay safe online.
Keep your sensitive data offline
Use a strong password
Encrypt your files
Use two-factor authentication
Beware of free Wi-Fi and downloads
Double-check online information
Explain to your kid about digital footprint
Create shared family rules for the internet
Gain more knowledge about phishing
Practice Safe Browsing
Keep Your Privacy Settings On
Final Touch
Hey guys! This was the guide about "how to browse the internet safely." Staying safe online isn't easy, but your awareness and a little bit of taste of knowledge will surely help you to live a safe internet life. For more, find the above tips to stay safe online and to browse the internet safely. If you have any queries regarding this article, please let us know in the comment section.