How Browser Spyware Affect Your PC: Symptoms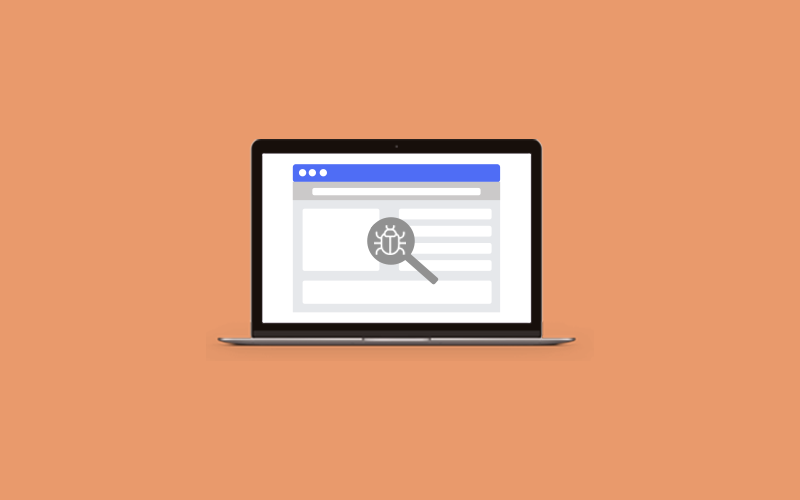 Browser spyware aka browser hijacker can cause some unexplained PC behavior, especially for your browser. If you don't know how to judge the spyware, learn below how browser spyware affects your pc and what symptoms can be appeared on your pc.
What is Browser Spyware?
A browser hijacker is defined as a form of unwanted software that changes a web browser's setting without the user's permission. The result is the placement of unwanted advertising into the browser, and possibly the replacement of an existing home page or search page with the hijacker page. Spyware villains typically profit from infecting machines with this browser hijacker, as they direct significant traffic to a specific website and then are paid by the number of people that visit the website and/or advertisement. Browser hijacker via browser spyware tries to get banking information and other sensitive data.
Symptoms of Browser Hijacking
Here are some common browser hijackers behaviors include:
Searches that are redirected to different websites
Suspicious search results
Slow-loading web pages
Unexplained changes to homepage settings
Multiple toolbars on a web browser that you can't delete
How Browser Spyware Affect Your PC
Browser Hijacker makes unwanted changes to your browser that directly affects your pc as well. Here's how browser spyware affect your pc.
Infect PC via browser
When you visit a website, open email messages or download a picture. These are all ways used by the scammer to affect your pc through the browser. You click on a rogue antispyware pop-up with the message "WARNING! Your computer is infected with spyware!" Sometimes, during your normal online computing activities, spyware can also silently load itself on your computer. When spyware is installed on your computer, it begins to make space for itself in various locations across your system. This makes it difficult to remove and may cause damage to all of the files and programs to which it has attached itself.
Compromised communication
Browser spyware can significantly affect your system's performance, slowing your PC to a crawl and causing frequent crashes. And once it is installed on your pc, here what it can do on your pc.
It can collect your personal information, which can lead to credit or debit card fraud and identity theft.
It may redirect your browser keyword and keywords causing hijacked search results.
Bombard you with unwanted, often illicit pop-ups
Add, change and delete files and programs.
How to remove browser spyware?
To remove a browser spyware from your system, first of all, you should check your browser add-ons, plugins, and extensions. If you face any issue after installing certain software, try removing it. Here's how to get rid of browser hijackers manually on Windows.
Click on the Windows logo in the lower left corner. You can also press the Windows Key on your keyboard.
In the search bar panel, type Control Panel and search for it.
Under programs, click on Uninstall a program.
Choose any suspicious software and click Uninstall.
This is the first step to removing browser hijacking risks from your browser. If your browser is still facing issues in browser even after removing unwanted software, clear your browser's cache and history.
You can follow more to s prevent further browser spyware symptoms and to speed up your PC performance.
First of all, make sure you update your OS and software
Avoid visiting malicious websites
Don't open messages from unknown source
Delete or block spam messages immediately
Download software or applications from trusted source only
Don't easily fall for free software
Use an antivirus software
Prevent browser spyware using Waredot Total Protection
The best way to keep your pc performance intact is to prevent browser spyware infection in the first place. You can use Waredot Total Protection antivirus software to work against spyware and prevent it from slowing your PC through damage to your files and programs. Waredot Total Protection scans your pc for any threats and prevents your pc OS from spyware and other kinds of malicious programs. Its high-end features assess each activity on your computer and remove the threat quickly.
Browser Hijacker Examples:
Here, it's important to know that browser hijacker comes in different forms and they may spam your browser with ads, modify your browser's homepage, and other may secretly log your keystrokes. Along with violating your webspace, a browser hijacker can also install malware on your pc. Here, you can find the various hijacker examples so that you would be pretty sure of the right protection tool for browser hijacking. Here are some of the most well-known browser hijackers:
RocketTab
Coupon Server
Ask Toolbar
CoolWebSearch
GoSave
RocketTab
RocketTab is an adware that promises to make your Internet experience more effective, but it really swamps you with pop-ups, advertising banners, and changes web text. It may download on your computer without your knowledge.
Coupon Server
A coupon server is another adware that shows pop-ups containing "coupons," comparative shopping, and sponsored links that lead to more adware.
Ask Toolbar
Ask Toolbar is an extension that offers many free products and replaces your default search engine or homepage without asking you. Ask Toolbar is one of the most pervasive search engines across the world despite being so intrusive.
CoolWebSearch
CoolWebSearch is spyware that hijacks browsers like Google Chrome, Mozilla, Internet Explorer, and other Windows browsers. CoolWebSearch makes unwanted changes to your browser's home page and can affect your pc performance as well.
GoSave
GoSave-its name suggests saving. GoSave is a plug-in that claims to offer special discounts for online shopping, but in actual, weaves unwanted advertisements into every aspect of your browser, including search results.
Final Touch
Hey guys! This was the guide about "how spyware affects your pc: symptoms." Browser hijacker is a type of spyware and it can not only affect your browser's activity but also computer performance too. Fortunately, it's not difficult to avoid or remove browser spyware; you just have to follow the steps in this article to remove browser spyware from your pc.
Hope you find this article helpful and informative. If you still have any queries regarding this article, please let us know in the comment section below. We would be glad to answer you!