Common Facebook Scams and How to Avoid Them?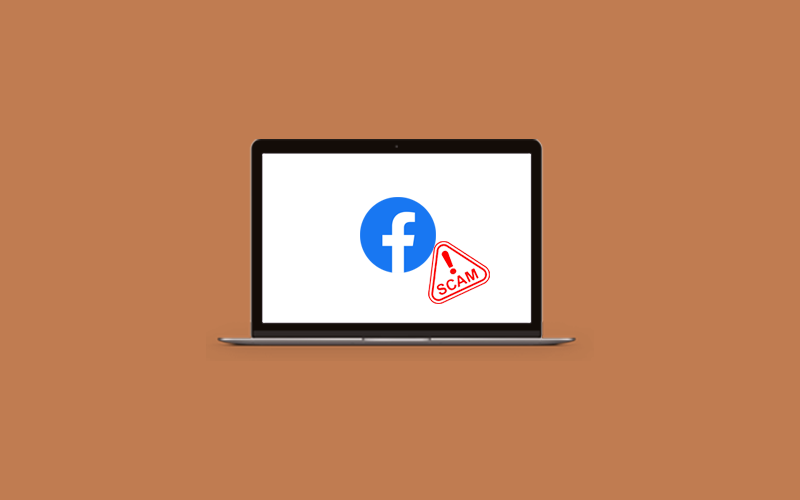 Facebook is a widely used social media platform around the world and has 2.85 billion monthly active users. But, this popularity has become more vulnerable to attackers as there are many people who have already met with Facebook scams. Since always, social media is a platform where you need to be patient and careful about what to say, what to post, and what to react, and in what manner you're going to do this all things. Facebook is another kind of world, and if you're not aware, anyone can misuse it.
Hackers mostly try to hack social media platforms like Facebook, Instagram, Twitter, Tinder, and etc. In this article, we will learn about 6 common Facebook dangers and how you can avoid them to secure your account.
6 Common Facebook Scams
Here are common social media scams you should avoid:
Phishing scams
Fake accounts
At work scams
Fake charity scams
Celebrity live session scams
You've won! Scams
Phishing scams
Phishing scams are all about convincing you to click on a malicious link or downloading a suspicious attachment that can deliver the malicious program on your computer to harm your data. Cybercriminals use social media platforms to satisfy their needs of money and sometimes self-satisfaction. They want to acquire your personal information so that they can use it further in other criminal activities, ranging from identity to selling data on dark web marketplaces.
To do so, cybercriminals impersonate Facebook and sends you an email, informing you that someone may have logged into your account or your password has been reset or anything else that will put you in a sense of urgency. The link provided in the email will help you to reset your password or login your Facebook account, however, the link will direct you to a bogus copy of the Facebook login page, and as soon you enter the details of your account, your information straight goes to fraudsters and they can access your account.
Fake accounts
Facebook has fake accounts equally to real accounts. It is just said, however, these fake accounts do not sit on one side, and these accounts are on Facebook in order to trouble you. Fake accounts can fall you into many different types of scams, and some of these are mentioned below.
Some people created fake accounts to entice you to trust them. Within a small period of time, they promise money or ask for it. Many scams revolve around large sums of money if you provide free or personal data.
The second common social media danger on Facebook is about those people who seek money and attention. Some people create and operate fake accounts for their own personal needs or dysfunctions. These people crave attention. On the other hand, some people created accounts for money-these scammers are versed in spending time to build up a dependency. They may send you a small amount of money to build up their credibility. Eventually, it leads to needing money from you, and right in front of the eyes, they will start asking for everything they can get.
At work scams
Sometimes people want to destroy your reputation in office and want to exploit the person who you work for. Cisco's 2016 Annual Security Reports said malware delivered via Facebook scams as a top delivery method to harm organization networks. Great cybersecurity measures are easily compromised by enticing someone to click a link at work. These people just want down you and once they succeed to move ahead to their next target.
Fake charity scams
Donation is a noble cause that helps needy people to come out of the problem. But, today via social media platforms like Facebook, scammers start abusing people's empathy and willingness to help those in need, and they do so by creating bogus charities or by impersonating real ones. There are various causes that take in donations all year round, like supporting veteran military personnel, donations for various charities for fighting specific diseases or battling the climate crisis. To accomplish this desire, cybercriminals will create a page or group on Facebook claiming to be a charity and try to pressure users into donating by posting sensitive photos or shocking videos and using emotions to push you to donate.
Celebrity live session scams
Another common Facebook scam involves a live video of the competition, usually involving a celebrity. To add reality to it, the video of the celebrity is real-well, at least partly. The actual video is recorded from a live session the celebrity had in the past and is rehashed and edited for the scam's purpose by including various descriptions aimed at convincing fans to participate in a fake live session scam such as the first responder will win xy$.
The scammers will create a whole fake account impersonating the celebrity, mirroring their official social media accounts, but will add the name either with a type or some addendum like 'TV' and then share the video.
You've won! Scams
Congrats! You've the lucky winner for XYZ competition and you will US$. Don't get fooled by these monetary scams. Scammers use your emotional values to steal money from you and sometimes they even succeed. They pose as the trusted source or brands and if you claim your prize, they ask a small fee to cover shipping or other processing costs.
Make sure whenever you get this type of message, try to remember if you have ever been a part of a contest from the platform from which you are getting the message. And if you don't remember, keep calm and recognize that this is a scam!
There are many things you can do to maintain safety and avoid social media scams.
Lock down your Facebook privacy settings
To protect yourself from Facebook scams, make sure you have locked out your privacy settings on Facebook. Doing so will help you to live your online life in your own way. Facebook privacy settings will not let anyone enters your Facebook house and alter the things you have created.
Enable two-factor authentication
Two-factor authentication helps you to prevent login of your account by anyone else. In this, to login into your account, you need to enter your login credentials as well as the special code you will receive via email or text message on your phone. This is how two-factor authentication helps you to secure your Facebook account.
Do not accept friend requests from strangers
If you receive a friend request from a person you don't know and make sure to check his/her profile first and if you feel comfortable and find that Facebook account genuine, you can accept the friend request of that person. Or, if you do not feel good or suspicious about that account, don't respond to that friend request or delete the friend request now.
Ignore messages asking for personal information or money
If you're getting suspicious messages from unknown accounts asking for money or personal information, make sure you do not reply to that message. You can block them or delete the messages right now.
Ignore phishing scams (Malicious links and suspicious attachments)
Phishing scams can be processed via email or social media and if you find anything like suspicious link or any suspicious attachment via email, do not click on the link nor download the attachment. It may harm your system and steal your information.
Use a strong password
Have you secured your Facebook account with a password? If not, then you must do it right now. Facebook password is the best way to secure your Facebook account.
Don't be fool-use commonsense
If you see anything that makes your emotion like "donate for the treatment XYV specific diseases." However, there are several more. Use commonsense and before you donate, make sure to check the credibility of the charity platform on Google and analyze the charity platform completely and then make any donation. If you're doing so, that really doesn't mean you're being rude, just that you're avoiding being a fool.
Use antivirus software
Antivirus software can protect you from all security issues you have to face on a routine basis. It secures your system where you've saved your passwords and other sensitive data that should not be revealed to anyone. Additionally, it secures your online accounts, provides encryptions, and blocks every suspect from robbing your information.
Download Now: Waredot Total Protection
Final Touch
Hey guys! This was the guide about "common Facebook scams and how to avoid them?" Facebook has lots of security features that protect your account but still, there are few social media scams that need your commonsense to avoid scams like donations. Read about more Facebook scams and take steps to avoid them.