Top 7 Internet Dangers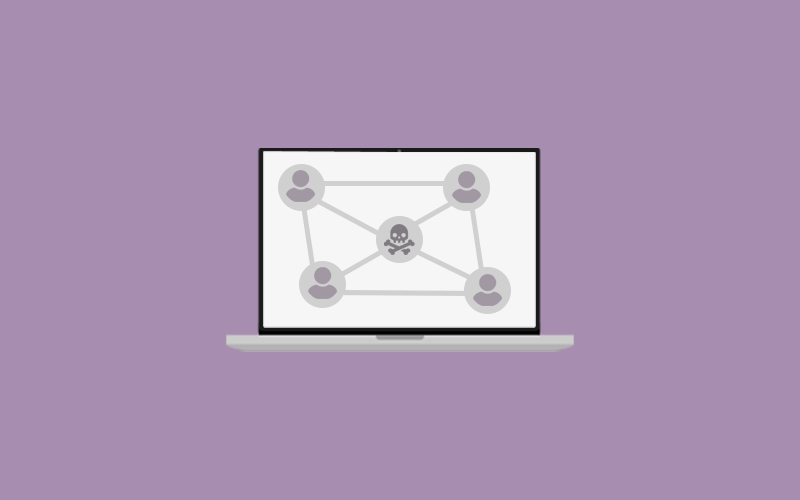 Internet is a gift boon and it comes with a front & backside; its front side is beautiful and unique but, its backside is full of crime aka online dangers.
The Internet has many advantages and we cannot ignore it as we are all well aware of it, but we are highlighting the dangers of online activity which many users are still not aware of. Online, spyware and virus infections are two of the most common cause of serious crimes. Hackers, scammers, fraudsters, predators, cybercriminals are common names for actors who commit online crimes. Actually, the names of the actors who played this role don't end here, they have many more names but it doesn't really matter. The thing is, they all come close with the same intention - to cause harm and to make money from that.
These all dangers can catch you anywhere, anytime online. Whether you're just internet surfing, doing your office work, working for an institution, playing games, doing shopping as a normal customer, or anything else. Cybercriminals are everywhere online, and they target the audience in bulk with the aim of getting victims at least half of the target audience.
It is about users and if users want they can protect themselves with knowledge, awareness, and a security product. Understand the common online dangers to your security.
Top 7 Internet dangers
Find the top 7 internet dangers around you.
Online Fraud
Identity theft
Debit or credit card fraud
Data loss or corruption
Online Fraud
Online fraud has become the trend for earning money online without making so much effort. Many online predators rely on deceiving people in order to get their personal information to accomplish their crimes. Those commit online frauds by pretending to be from a legitimate source in order to get your information. This information can be used to get access to your accounts so that they can go deep into your account and can steal money or can harm you with that information. However, the main motive of committing a crime is mainly earning money or it could be a fit of jealousy to destroy you. This would not end here only, your information can be sold to other cybercriminals and can lead to more scams.
Identity theft
If your credit rating or financial information changes unexpectedly, it may be because of malware installed on your PC without your knowledge. With the help of this malicious program, hackers can ruin your credit rating and can steal your personal information by stealing your password, account numbers, and Social Security Numbers online.
Debit or credit card fraud
Debit and Credit card fraud is the most common internet danger, due to ease of money stealing. If somehow fraudsters get your debit or credit details they can steal your money or can harm you in other ways. They can steal your account numbers and passwords while you conduct your normal online computing. If your credit card is mysteriously charged your PC may be infected with malware.
Data loss or corruption
Hackers can cause harm to your files or data by installing viruses and malware on your pc. They can destroy your data, crashes hard drive or etc. According to Computer Industry Almanac, 700 million PCs are in use around the world, and up to 10% of them crash every day.
Internet dangers for kids and teenagers
The Internet is equal for everyone, and many predators take advantage of the mistakes children and teens make online. These threats can destroy their future and harm them from within. Therefore children and adolescents today should be well aware of this common danger of the Internet.
Cyberbullying
Cyber Predators
Leak private information
Online Gaming
Cyberbullying
Bullying is a common danger that usually happens with kids or teenagers, but now it has gone online and is known as cyberbullying that contains more than normal bullying because cyberbullying can leave its impact on whole life. Children and adolescents are constantly being connected to the Internet via smartphones and tablets, and this benefits cybercriminals to target them to fulfill their wrongful desires.
Cyber Predators
Cyber Predators can cause harm to your children by stalking children on the Internet. They take advantage of their innocence, lack of adult supervision, and abusing their trust. These predators lurk on social media and gaming platforms that appeal to children-the same virtual venues where anonymity facilities cyberbullying.
Leak private information
We need to teach our kids that personal information is private and should not be shared with others, because children are going too social and they should understand the social boundaries. They may post personally identifiable information (PII) online, for example in their social media profiles that should not be out in public. This might be anything from images of awkward personal moments to their home addresses or family vacation plans.
Online Gaming
Today, kids are more connected with the internet and online video games. You may think that there shouldn't be any threat, but there are still some dangers associated with it. More than 80% of children referred to themselves as "gamers," and around half of those play online. Now, online gaming has become the source of earning and that leads to scams. Keep an eye on your children for which game they play, they lay down some rules about gaming, including not allowing webcam use and they're not using the real name while play online.
Protection from Internet Dangers
Your knowledge, awareness, and security products can protect you from all the internet dangers. Learn few things you should follow to secure your professional and family life.
Keep updating your knowledge with the emerging online threats.
Avoid clicking on pop-ups, even to close them. Instead, close pop-ups from the system tray area with a right mouse click.
Update your computer operating system regularly.
Increase your browser's security settings.
Don't visit any suspicious websites
Think twice before you enter your credit or debit card details online.
Secure your email connection with encryption.
Use Waredot Total Protection to boost system security
For kids:
Kids are of fickle nature and that's why it is important to explain our kids about these internet dangers clearly. We don't know but our kids do lots of things online that they shouldn't. So, we have to teach our children that how privacy matters and how things online are really not safe for them. We should talk to our children and teach them; whether it is about posting private images on social media, doing sexting, visiting adult websites and etc. The FBI offers guidance in safeguarding against predators and other online risks to child safety. However, the best protection is aware your children of internet dangers and regularly talking to them about what is going on in their day-to-day lives.
Additionally, keep monitoring your children's online activity, devices, and location using Waredot Total Protection security. You can even manage or block the browsing that should be out of your kid's reach and knowledge.
Final Touch
Hey guys! This was the guide about "top 7 internet dangers." Internet dangers work equally for everyone, whether it is a child or an adult. Your awareness and knowledge can secure your technical world and your families. Make sure you keep updating your knowledge and keep talking to your children for their safety.