How to Scan Computer for Viruses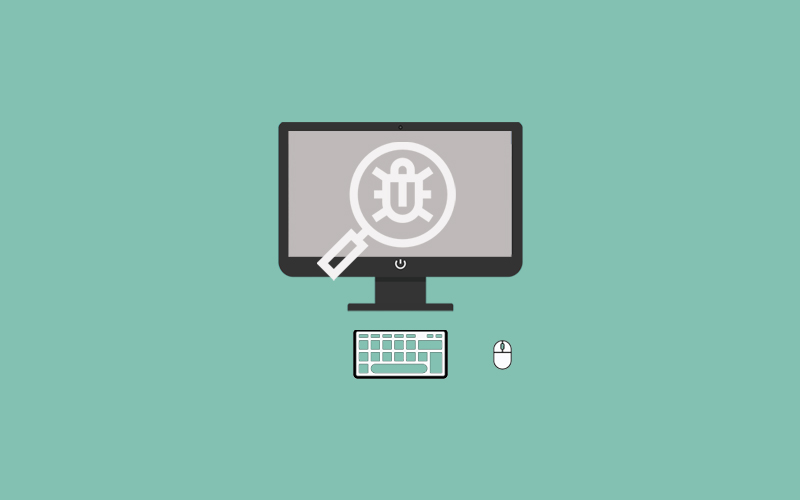 Computer viruses aren't so easy to remove, but not impossible, too. If you think your computer Windows is virus infected and you want to get rid of computer viruses, you can find several ways to do it. Before removing the virus on a computer, you need to understand what a computer virus is, how it works, and other major things you should consider in order to remove computer viruses properly.
What is computer virus?
Computer viruses are a kind of malware that installs themselves on a device, attaches themselves to a host with the intention of multiplying and spreading its infection further. Computer viruses can be created by anyone with the proper skill set, from individuals to major organizations, and can infect computers, smartphones, tablets, and even smart cars.
Different viruses you can find on computers that working around the circle of technology. Some viruses are intended to steal or corrupt data whereas others are intended to destabilize a program or system and potentially make it unusable. Others are made for the programmer's fun and may simply display an image or text message after a computer is turned on or an app is opened.
How Computer Virus Work?
When the virus completely attached to a program, file, or documents, the virus will lie dormant until circumstances cause the computer or device to execute its code. When you run an infected program on your system, it will cause a virus to infect your computer, which in turn causes the virus code to be executed.
It means that a virus can remain dormant on your computer, without showing major signs or symptoms. However, once the virus infects your computer, the virus can infect other computers on the same network. A virus can steal your passwords or data, logging keystrokes, corrupting files, spamming your email contacts, and a lot more.
Whereas some viruses can have profound and damaging effects. This includes erasing data or causing permanent damage to your hard disk.
Note: Make sure to avoid contact with a virus, it's important to exercise caution when surfing the web, downloading files, and opening links or attachments. You should not download text or email attachments that you're not expecting, or files from websites that might not secure.
How to know if your computer have virus
You cannot find the virus on your computer as many computer viruses can remain well-hidden on the system. Still, there are several clear behaviors that could let you know you've fallen victim to an infection, such as a noticeable decrease in system speed, changes being mysteriously made to system and app settings, notifications for services and apps that you don't own, plugins installed without permission, and directing to a malicious website while net surfing.
Thankfully, we have several ways to check for sure if your device has a computer virus or not.
Few signs that indicate your computer are virus infected or not
Find few major signs that help you know your computer is virus infected or not. Here's the signs:
Unwanted Pop-ups
Unwanted pop-ups and spam frequently disturbing you or prompt you to visit other websites to download antivirus or other software programs, which instead may install malware.
Unable to Access System features
If you're unable to gain access to setting and files on your pc or you can't log on or off-malware has likely taken over.
Homepage Changes
Whenever you open the homepage if it will redirect you to another website or page and you're unable to reset it, then you likely have a virus.
Installed Unknown Software on Computer
If you notice any unknown software or software you can't remember installing, then it may your computer has virus-infected. If not necessary, deleting or uninstalling the software immediately can be the best solution to get rid of the virus or to stop it from spread.
Battery is draining faster
If your computer's battery is draining quickly more than usual or even when you're not using your computer- the virus is taken over the system
Error on the browser
If you're receiving the "Flash not working," make sure to disable Flash and try another alternative. Flash has lots of vulnerabilities that we talked about before.
Another way to check your computer is virus infected or not
If you cannot judge these signs, you can use Waredot Antivirus. Waredot Antivirus performs the complete scanning on your device for viruses, malware, Trojans and etc. It also provides 3-scan mode that you can choose as per you need and it also removes the virus by default.
Do not forget Computer virus sources
Do not forget that viruses come from our friends, family, and colleagues, who unfortunately became the primary victim and are not unintentionally passing their viruses to you. Try to less contact with the virus-infected program and systems that lead danger to your system.
A popular virus of 1986 was known simply as "Brain."
How to run a Windows virus scanner and stop viruses from stealing your information
To secure Windows from viruses or any other malicious program, you need to aware of yourself first. Windows offers the potential security features that enabled neutralize the viruses. If you yet don't know about Window Defender, it means you're really not aware of what danger you're going to face.
Microsoft Defender is also known as Window Defender is a component of Microsoft Windows 10 that delivers comprehensive, built-in, and ongoing security protections. Windows defender will help you to scan the virus and remove them too. It works silently in the background whether you're working or not.
Window defender includes anti-virus, anti-malware, firewall and more, to keep your personal computer security.
Note: Windows Defender cannot be enabled when another anti-virus is installed.
If you don't know how to enable Windows Defender on a computer:
Type Window Security in the search right of the Windows logo on the computer screen.
Once the Windows security opens, check if any antivirus program has been installed and running on your computer.
Now, click on Virus & Threat protection and next select Virus & Threat protection icon.
Finally, Turn on Windows Defender for Real-Time Protection.
How to Scan Computer Viruses
Antivirus software can do a lot of stuff to clear the mess on your computer. As you know Windows computer consists of thousands of files, and your antivirus software is malicious when it comes to examining everything. Fortunately, your antivirus software can do this easily. Follow the below steps to scan your computer for viruses.
First of all, right-click on the Antivirus software Tray icon, navigate to Scan, and go.
In Windows Explorer, right-click on the file or directory and select Scan. Make sure to keep your computer virus-free you need to run the antivirus chores. Follow up every day to ensure that your antivirus program is running by checking the system for the antivirus program icon.
Now, you can scan your entire computer weekly for viruses, and confirm that the scan has completed. Check the Status to see if any infected files were found.
If you're running scanning program automatically, make sure you check it.
Note: Most antivirus scanner works similarly. You may notice a common difference while scanning the viruses on the system.
4 Best Free Online Virus Scanner
Online virus scanner tool helps you to scan a computer or individual file without any hassle of downloading any software in the system. It uses a cloud-based virus or malware scanning tool to run an online virus scan. Most of the online virus scanner provides this service for free. You can find different types of online scanners, so we have categorized them as follows.
Waredot Antivirus 2021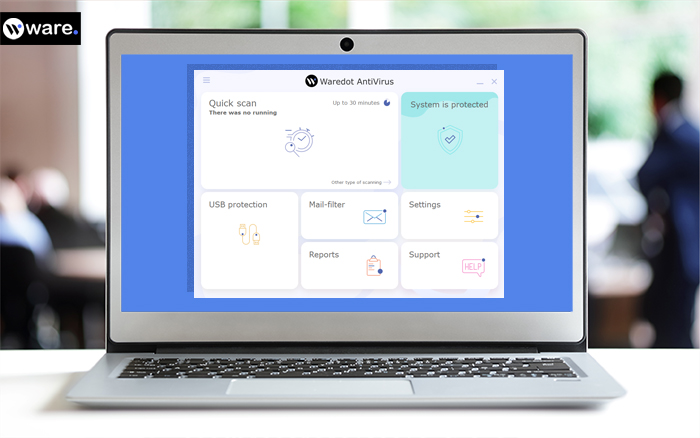 Waredot recently launched Waredot Antivirus software with excellent features. This antivirus software protects your pc from any kind of viruses, malware, Trojans, and spyware and etc. Waredot's Antivirus also offers "HIPS" technology- the best security technology that always keeps eyes at the behavior and any suspicious activity going on your system. This software not only alerts you about any disaster before happening; infact it also blocks such events of instances in order to keep your computer safe.
Download Free Waredot Antivirus
ESET Free Online Virus Scanner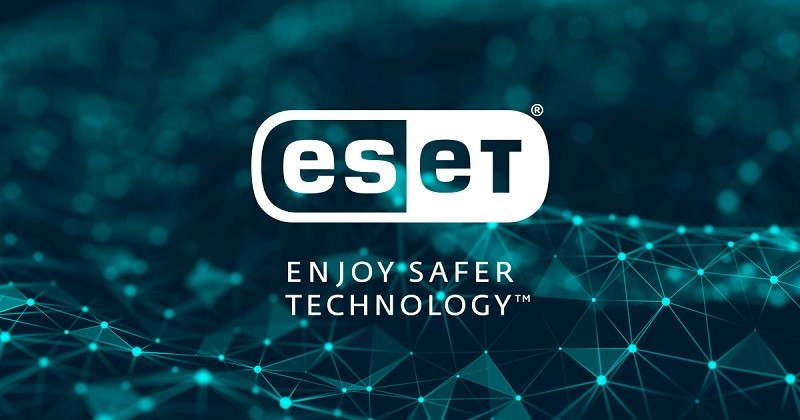 ESET is an online free online virus scanner & removal tool provided by ESET. It is a small approx. 14 MB utility which will ask for permission to install a small utility and then scan the system powered by its cloud technology. Additionally, it also removes the threats if any found during the scan.
Trend Micro HouseCall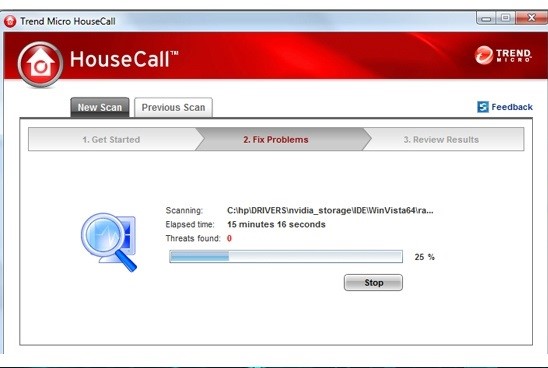 HouseCall by Trend Micro is the second number on our list. Trend Micro HouseCall offers a free scanning service. It ensures you provide full scan and custom scan options. This scanning program has a very simple user interface for the convenience of beginners.
F-Secure Online Scanner
The F-Secure online scanner is the best alternative for the above software. It will help you to scan the whole computer using its cloud technology and recover from infected PC. It will scan and cleans the infection for free.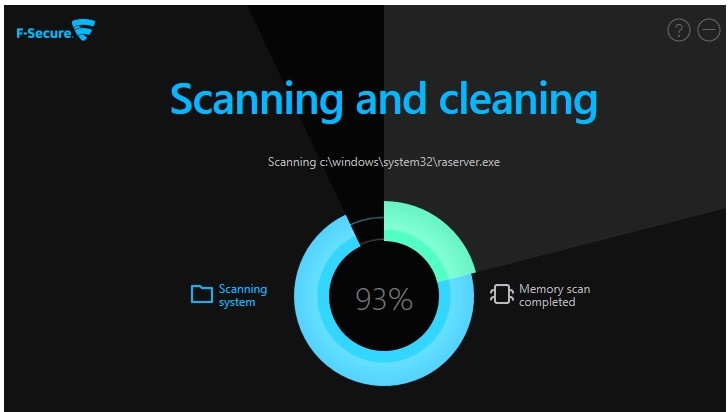 Summary
Hey guys! This was the guide about "how to scan computer for viruses." We have discussed here the different things on scanning of computer virus. If you're using any antivirus scanner software, note most of the software follows the same process. You may notice the common difference while scanning the viruses. If you don't want to download and install the software, you can also use the free online virus scanner. We have discussed here the best 3 free online virus scanners you can use as suits.
If you have any queries regarding this article or you want more content on the same topic, make sure you do not leave the comment box empty.