How to Remove ZeroAccess Rootkit Virus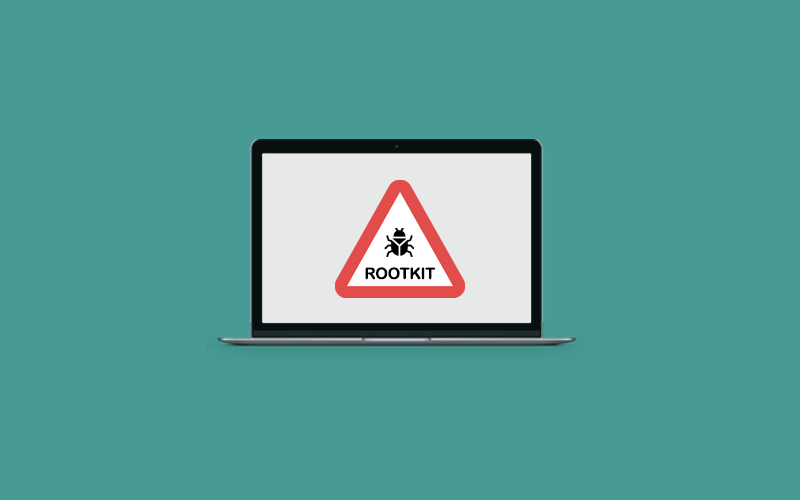 Introduction
The ZeroAccess rootkit is a well-known virus that has been distributing for a couple of years. There have been seen multiple attacks on Windows PC infected with the ZeroAccess rootkit virus as there has been a proliferation of samples appearing in the Wild. In the initial stage, there were happened so many changes such as revisions, modifications to its functionality, infections strategy, and its stubborn network on the infected devices. With all this, there has been no change in the aim of this virus. It is the focus to have full control of the user's machine by adding it to the ZeroAccess botnet and monetize the new asset by downloading additional malware.
ZeroAccess is a kernel-mode rootkit- quite the same in ethos as the TDL family of rootkits. It uses advanced techniques to hide its presence, and is capable of functioning on both 32 and 64-bit flavors of Windows from a single installer, includes self-defense functionality, and behaves like a refined distribution platform for other malware.
How Does ZeroAccess Rootkit Malware Spread?
ZeroAccess rootkit malware is mostly similar to other high-profile malware families currently working in the wild. While we talk about how it spread, the core distribution method for ZeroAccess can be split into two categories. Here are those two:
Exploit Packs
Social Engineering
Exploit Packs
The ZeroAccess playing the popular payload to the various "Exploit Packs" currently on the market, for example, Blackhole. As you know an exploit pack comes in a group of PHP scripts that are stored on a web server under the control of the attacker. When the user's browser accesses the loaded website, the server-backed will try to exploit the vulnerability on the target device and execute the payload.
Exploit packs are targeting many different applications commonly found on Windows PCs such as Internet Explorer, Acrobat, Flash, and Java.
There are multiple methods are used to drive traffic to websites that provide packs. A very common method is through the use of genuine websites that have been compromised by attackers. They often endeavor to steal FTP credentials or SQL injection. After that, they're utilized to host exploits kits as well as servers as redirectors to the main assault websites. Moreover, a small amount of JavaScript code is placed into pages of compromised websites to redirect users to the attack site.
Social engineering
Social Engineering techniques are the second main infection vector for ZeroAccess. There are various social engineering techniques used to spread the ZeroAccess. The main motive of this vector is convincing a victim to download files or running executables that can harm their device. The bait is often a piece of illegal software such as a game or copyright protection bypassing tool such as crack or keygen. These Trojanised files are placed on upload sites and distribute via torrents with filenames intended to fool the unsuspecting into downloading and running them
Here you can see an example of a file purporting to be a keygen for DivX Plus 8.0 for Windows. The file would be uploaded to websites or made available as a torrent. The file is actually an NSIS self-extractor that includes the advertised keygen program but also contains an encrypted 7zip file, When executes the self-extractor unpacks the keygen program to to '%Profile%\Application Data\Keygen.exe' and executes it:
How to Remove ZeroAccess Rootkit Virus
We have already told you that ZeroAccess remains hidden on an infected machine while downloading more visible components that generate revenue for the botnet owners. In currently, the malware downloaded is mostly used to transmit spam and commit click fraud, but the botnet has previously been told to download additional malware, and that's how it can happen in the future again. ZeroAccess is a sophisticated and serious threat that necessities a comprehensive, multi-layered defense approach.
Therefore, we recommend you to visit Waredot- one of the best security providers for most online threats. Waredot offers Ultimate protection by using their anti-malware software called-Waredot Ultimate. It includes advanced security and multi-layered protection such as HIPS mechanism, privacy protection, file shredder, heuristic analyzer, and a lot more. Visit the Waredot security page to know more about Waredot's products.
Summary
Hey guys! This was the guide about "how to remove ZeroAccess rootkit virus." This is a brief description of the ZeroAccess rootkit virus that has been increasingly distributed as a dangerous virus. Additionally, in the last section, you find the remedy as well to deal with the sophisticated viruses.
Hope you find this article and informative. If you've any queries regarding this article, please let us know in the comment section. We would be glad to answer you!