How to Remove Waledac Botnet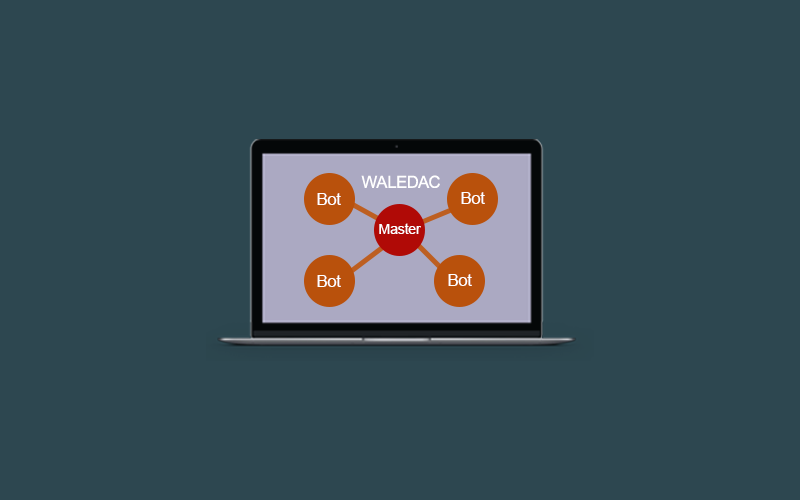 Spam email is one the most common way to spread the threat online by various hackers but when it occurs more than usual it is Waledac botnet. It is also known as Waled and Waledpak. Waledac botnet was not the biggest botnet in operation but still, it was dangerous. It creates the spam email and sent it through different methods in order to infect your computer. It was mostly involved in e-mail spam and malware. And spreading malware isn't an easy task. It is said, before the Waledac botnet takedown, it infected the estimated count of 90,000 computers all over the globe. But still, this is one of the basic counts compare to malware or attacks. The botnet itself was capable of sending 1.5 billion spam messages a day, or about 1% of the total global spam volume.
Microsoft Takes Down Waledac Botnet
In March 2010, Microsoft took down Waledac botnet and said it obtained a temporary injunction this week that effectively shut down "Waledac," one of the nation's ten largest botnets. Waledac, as it's known, had the capacity to send 1.5 billion spam messages per day and, in less than three weeks in December, delivered 651 million spam e-mails to Hotmail accounts, the company said in a post on The Official Microsoft Blog. An analysis of the effect of the Waledac takedown by Microsoft, the operation was internally known as Operation b49, by the company and other researchers have shown that Microsoft's efforts, combined with those of other researchers from universities in Europe, have rendered Waledac toothless.
Additionally, Microsoft after taking down the Waledac botnet, succeed in the temporary cut-off of 277 domain names, which were being used as command and control servers for the botnet, effectively crippling a large part of the botnet.
Microsoft state that the legal action quickly and effectively cut off traffic to Waledac at the .com domain, which severed the connection it had to its hundreds of command and control servers communicating hundreds of thousands of affected bot computers. Microsoft didn't stop there, since it has been taking additional technical measures to mitigate the remaining peer-to-peer command and control communication within the botnet.
How to Remove Waledac Botnet
If you've properly read this article, you would probably get an idea for the prevention of Waledac botnet. We have discussed that Waledac primarily spreads its effect through spam emails, so make sure you do not follow any spam email or email coming from unknown people. Additionally, you should see that if there is any attachment or link in the email, you do not click on that until or unless you're sure about the email and the content in the email.
The second aspect of the Waledac botnet is malware. Waledac botnet is also involved in spreading the malware, so to prevent yourself from this, you can use an anti-malware tool. You can try Waredot Ultimate protection anti-malware tool that protects you from viruses, malware, spyware, and other dangerous online threats. Its email filter feature helps you to find and remove malware and spam. It filters out all the incoming and outgoing emails.
Summary
Hey guys! This was the guide about "how to remove waledac botnet." In this article, you would know how Waledac botnet was taken down by Microsoft and this was another botnet that was involved in spam emails and malware. Emails and malware are the most common way to spread the threat and thus you can take some of the measures you would have already familiar with in order to prevent yourself from spam and malware. Additionally, we have provided you the right pick for you in order to prevent your computer from waledac botnet.