How to Recognize and Block Spam Text Messages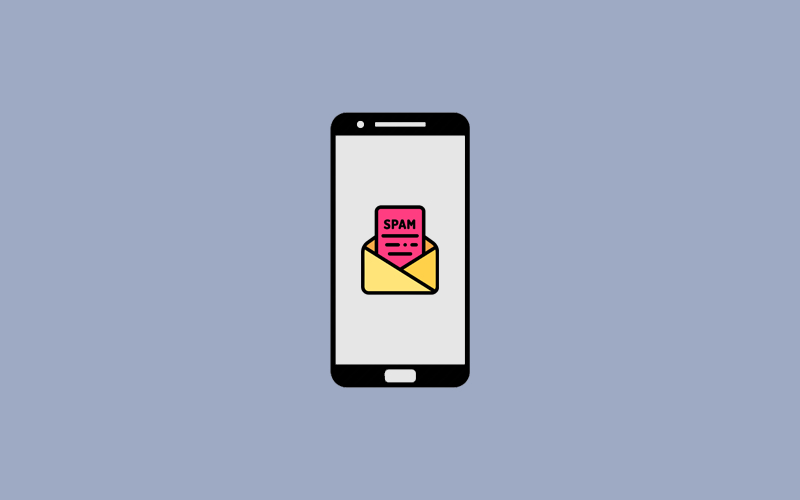 Spam text messages are as same as normal text messages on your phone and recognizing it is a task. Learn how to recognize and block spam text messages.
What are spam text messages?
Spam text messages are just like phishing that are unsolicited and unwanted. Spam texts are not coming from another phone; it mainly originates from a computer and is sent to your user's phone via an email address or instant messaging account. These all fake messages are sent in bulk, often to randomly chosen or automatically generated numbers. Scammers send fake text messages in order to make money from you, and once you reply they would ask you to pay money for some fake service. They may also ask you to click on any link in the text messages like phishing emails.
The FTC said, text messages spam tries to affect users by giving bribes such as promises of free gifts or products in order to get your personal information; it can lead to unwanted changes on your cell phone bill; and it can also slow down your device performance, too.
How to Recognize Spam Text Messages
If you get any suspicious text messages on your phone or you think that you don't the sender's address, here are few things you can find that help you to judge whether that spam text message.
Scammer tries to give you bribe in order to reveal your personal information:
Congrats! You've won a prize, Amazon gift cards, or coupons, or cashback offers
They offer you a low or no interest credit card with minimum eligibility
They offer you help to pay off your student loans, buy property at a very minimum or without any interest
Congrats! You're selected for the manager post, ready for interview with a 25k+ salary
Your account has been deactivated for your protection, and must take steps to reactivate it
Your 5 lakh rupees loan request has been approved, click to Apply
Scammers also send you fake messages that tell you fake information about your account or transaction. They may say
They've noticed some suspicious activity on your account
They may claim that there's a problem with your payment account
They may send you fake invoice and tell you to verify this transaction if you didn't authorize
They may send you a fake package delivery notification
Scammers try to get more sophisticated at making spam text messages look authentic and often use genuine numbers to get a green light on call-blocking apps like Truecaller. However, there are few signs that help you to recognize fake messages.
Remember, legitimate organizations don't contact you out of the blue, asking you to disclose your personal or financial information via a text message. So, if you get any such messages from scammers claiming the company you know, you should contact them directly to check if it's legitimate, and if you can't do so, ignore the messages.
Legitimate companies keep the expert workforce in their organization and give a professional touch to everything, and if a message you receive doesn't look professional, that's a red sign that it's probably spam. For example, big legitimate companies rarely make glaring spelling or grammatical errors in customer communications.
Main Motive of Scammers
Remember fake messages always ask you to give some personal or financial information like your debit or credit card number, how much money you earn, your bank account number, social security number, CVV.
Fake text messages often try to create a sense of urgency-for instance, by claiming that 'take action immediately' or 'reply fast.' They also ask you to click on the some link- that links takes you to a fake website where, if you enter details, the scammer can steal you login credentials.

Once the scammers get information, they could gain access to your email, bank, or other accounts and they try to make money out of it by selling it to other scammers.
How to Protect Yourself from Spam Text Messages
If you get spam text messages that ask you to give some personal information, do not reply to such text messages first of all. Legitimate companies won't ask for your personal or financial information via text. Here are few more things you can do to protect yourself from spam text messages.
Do not reply
If you think that you have received a fake message from an unknown sender, do not reply to such messages. If you reply to those messages, it confirms to the scammers that you're the real person and the potential target- and you can expect more spam text and calls. You're better off not responding at all
Do not click on any links
Scammers may send a fake message with the link that directs you to a phishing or fake website, and if you enter your information there, they will steal all your personal information.
Do not disclose any personal information
Legitimate companies won't ask for your personal or financial information via text, so guard your personal information carefully and be careful about how you disclose it online.
Check your mobile bill
You should check your mobile bill whenever you get the time and if you see any changes which don't like right, contact your network carrier to check if you're either receiving or unknowingly sending spam messages from your phone.
Visit an organization's website directly
If you're not sure whether the message is fake or not, the best thing you can do is contact the relevant organization directly and ask them about the message you've received. You can do Google and search for their website or contact number to reach them.
Block spam text message
With the above safety ways, blocking spam text messages is also a good one. If you get irritated with fake messages; block spam text messages right now. If you don't know how to do so, learn below.
Report spam messages
A spam message is a phishing scam and it's spreading day by day but you (users) can help security agencies to fight with them by reporting the spam messages. If you report the spam messages, it would help us to fight fake message scams. Learn below, how and where you can report spam messages.
Don't post your cell phone number publicly
Socializing is a good thing, but not with your number everywhere. This all means, avoid listing your cell phone numbers on your social media profiles such as Facebook, Twitter, or elsewhere.
Use antivirus protection for phones
So much of your personal information is stored in your phone or computer, so it's recommended to use antivirus protection for your device. Waredot Total Protection blocks suspicious apps, activity and filter messages on your device, and stops scammers monitoring calls and texts.
How to Block Spam Text Messages
Learn how to block Spam Text messages on your android phone.
On Android
Open your built-in messenger app and find the text you want to block.
Select the three-dot icon in the top-right corner of your screen and tap the Block Number.
Confirm you want to block the number and you're done.
On iPhone
Open the spam text on your iPhone and select the user icon on the top of the page.
Tab on the "info" icon and then on the "info" button.
Finally, tap "Block this caller" and you're done.
Note:
These instructions may also apply if you've installed a third-party call and messages blocking app.
How to Report Spam Text Messages
If you want to take a step towards spam text messages by reporting them; here's what you need to do.
You can report text messages from your built-in message apps directly.
To report the spam messages,
Open the Message app on your device and touch and hold the conversation you want to report.
Tab Block>Report>Ok
If you're using iPhone, then you will find the Report Junk link under the message.
Tap Report Junk, and tap Delete and Report Junk.
You can report the fake messages to the Federal Trade Commission at ReportFraud.ftc.gov.
You can also forward the spam message to 7726 (SPAM).
Final Touch
Hey guys! This was the guide about "how to recognize and block spam text messages." Spam text messages is a phishing scam and like the way you protect yourself from phishing scams you need to do so same for spam text message. You can find more in-depth details of spam text messages in this article and how you can avoid fake messages on your phone.