A Complete Guide on Titanium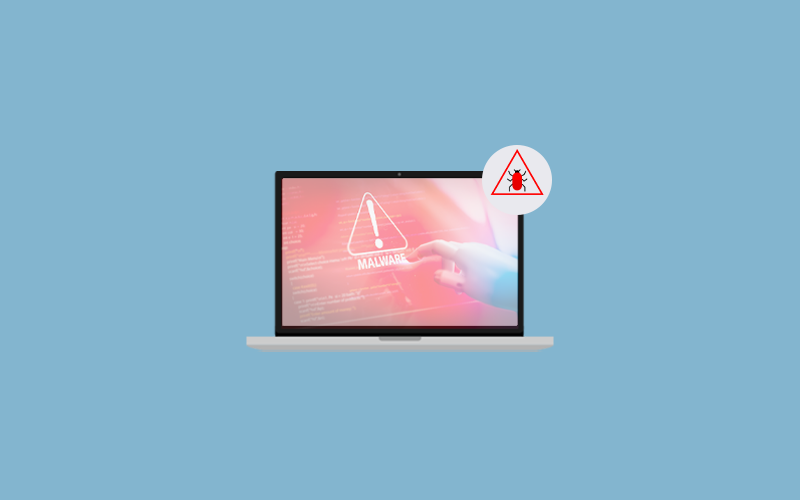 Malware comes with a lot of intentions in different kinds of names so be Ready!
What is Titanium
Titanium is a kind of malware or we can say "Titanium is a malware," that has been released in 2019, developed by Platinum, and within continuing of 2 years, it has become the advanced malware in the list. As Wiki says, Titanium malware also known as backdoor malware APT.
If you're currently reading this, it means you're alive and in danger as well, because Titanium exists. Every individual who runs a business or a company needs to be aware of the backdoor Titanium malware. Professionals deal with various kinds of malware in a day, but backdoor Titanium malware is at the top. So, want to be secure enough from the biggest disaster, this article is just for you.
Note: The backdoor Titanium malware was uncovered by Kaspersky Lab and reported on 8 November 2019
Why Titanium Malware is a big Trouble?
Titanium malware doesn't work as a malicious program and it even gives one reason to identify the legitimacy. Titanium malware includes a complete process from the beginning to the final stage. The Titanium APT's infiltration operation is quite complex. It entails a number of steps, all of which must be coordinated well. Furthermore, due to the use of encryption and fileless technology, none of the files in the file system can be identified as malicious.
Where Did Titanium Come From?
Titanium also comes with natural ways like the other malware, but it uses that way in a number of ways. Platinum, a hacker gang, is thought to be the perpetrator. Platinum has also in criticized in recent years for producing persistent threats in the Asia-Pacific region. Platinum, which is suspected of being state-sponsored, has access to funds and technology to build advanced hacking tools. Here's the major way from where Titanium comes from?
Titanium also flows from PC to PC in a number of different ways:
When you connect your device to the infected Internet or with the PC that already infected with the Titanium Malware
Installing third-party program itself as a legitimate source and infecting Windows Installation tasks.
Titanium can gain a footing on vulnerable intranets that have previously been attacked by malware before infecting many workstations.
Impacts of Titanium
Titanium impacts your device, data in various ways. It's a complete group of threats that majorly comes from the untrusted source pretending to be legitimate. Learn what Titanium actually do?
Once you're infected with Titanium, it will read, transmit, and delete any file on the infected computer.
It will modify the PC's configuration settings
It will take order from a distant server
Titanium is especially dangerous because of its concentration on stealth. Titanium has a high potential for mimicry because it can impersonate a wide range of legitimate software. Titanium's capacity to fool an opponent is enhanced by this talent to imitate.
Troubleshoot backdoor Titanium Malware
Titanium malware has various steps when it comes to your device in order to infect, but for the natural eye, it's a bit difficult to identify the Titanium malware as every step shows legitimacy and encrypted with a security password. So, you cannot judge that this is malware; you may just notice the impact of Titanium on your system, software.
But, everything comes with solutions. However, ending or avoiding Titanium isn't so simple; it needs your focus, attention to the activity going on your system. And doing it on your own might not be easy to do. If you want something that does this all for you on your behalf without disturbing you all the time; use Waredot Antivirus.
Waredot Antivirus tool comes with a 3-scan mode that allows you to specify the scanning and removal of malware. Waredot Antivirus has developed with decades of expert experience. It's perfectly designed for different kinds of malware, viruses and etc.
Waredot Antivirus works silently in the background and its HIPS advanced technology notices each and every activity going on your pc.
Waredot Antivirus comes with
Detect Threats using 3-Scan Mode
Add or remove any file from scanning
USB threats detection
Read time security
Email filters
30-day free trial
We have guided the complete procedure below for your ease. Please look below to use this software.
First of all, click on this link https://www.waredot.com/antivirus to download the Waredot antivirus software on your system.
Download the software and you can go ahead. Double-click on the download exe file after the completion of downloading.
Click on "Yes>Yes" and that will allow the software to make changes.
Now, you need to choose the "Language" for the software.
To go ahead, click "Next."
On the next page, it will ask you to accept the terms and conditions, and then click "Next."
Now, you need to locate a location to Antivirus and click "Next."
Make additional task & click "Next."
Finally click on "Install" followed by "Finish."
Now, you will see a thank you successful installation page will be shown on the screen after the completion of the installation process..
Tips to Troubleshoot Titanium
Install software only from an legitimate source, such as paid products, rather than unlawful torrents. For example: Google Play Store or Apple App Store
You should ensure that network activity is constantly monitored in order to detect any anomalous traffic.
All requests for software upgrades/firmware should be double-checked because Titanium might easily compromise them.
To prevent unauthorized connections into and out of your network, always use a firewall.
As Kaspersky yet detecting more about Titanium and therefore we recommend you to stay vigilantly. Make sure to check all the latest updates for Titanium.
Conclusion
Hey guys! This was a complete guide on Titanium till now. According to Kaspersky's detailed description of Titanium, the most major information and details we've shared with you in this article. Titanium comes with new technology and like many other disasters; Troubleshooting Titanium is a big task. You just need an antivirus and your attention.
Hope you find this article helpful and informative. Please let us know in the comment section if you've any queries regarding this article or about Troubleshooting Titanium.