10 Ways to Recognize Phishing Emails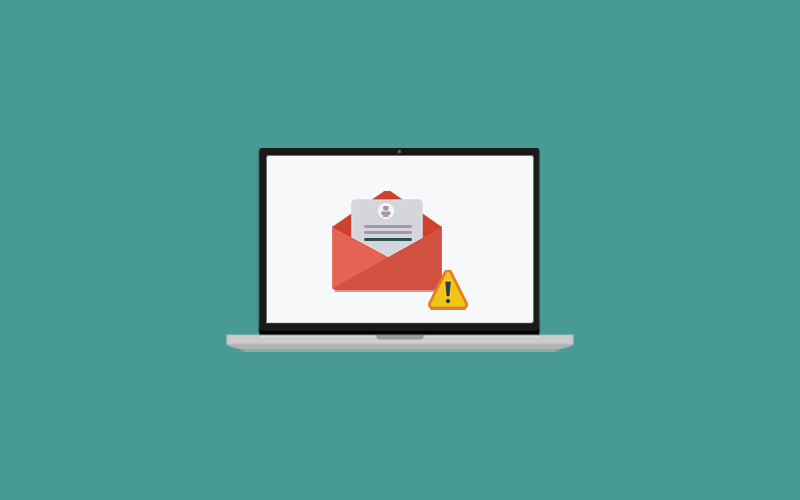 Recognize phishing emails to walk safely on the road. Find out 10 ways to recognize them.

What is Phishing Email?
Phishing is a type of online scam where scammers impersonate legitimate companies via email, text, messages, other means in order to steal your sensitive information. Scammers send fake emails to users with malicious links or attachments to get the personal or financial information of users', this fake email is known as a phishing email. In simple terms, when phishing scams occur via email, it is considered as a phishing email scam. This scam usually done by including a link that will appear to take you to some fake website where you'll be asked to enter your personal information and if you provide the information out there-it goes straight to the crooks behind the scam.
10 Ways to Recognize Phishing Emails
Phishing emails is one of the most common online threats, so it is important to be aware of the tell-tale signs and know what to do when you encounter them. Here are 10 email phishing examples to help you recognize a malicious email and maintain email security.
Fake emails ask you to take action
If you receive an email and you want to check if it's real or not, you should check that email if ask you to take some immediate action. For example, the email says, "your account has been suspended due to a security issue, login in now to activate your account.' This type of email wants the username and password of your account. If you think that the information might be correct, you should contact the company itself and ask them about the email you've received.
Legitimate companies never ask your sensitive information via email
Remember if you receive an unsolicited email from an institution that provides the link or attachment that asks you to provide some sensitive information like your bank account number, credit or debit card details, it's a scam. Most legitimate companies will not ask for your personal or financial information via email, nor will they send you a link from which you need to log in.
Unfamiliar Greeting
Phishing emails typically use generic greetings such as "Dear customer," Dear account holder," Dear valued customer," Dear valued member." If a company you deal with need information about your account, the email would call you by your name or by your business name and probably direct you to contact them via phone.
Poorly written
Most of the fake email is poorly written and this is one of the easiest ways to recognize a fake email. An email from a legitimate organization should be well written. Legitimate companies' experts are fluent and there's always more than one standard through the content goes, so no chance for mistakes. But, don't think that hackers are stupid, they aren't. Actually, they prey on the uneducated believing them to be less observant and thus, easier targets.
Check sender's email address
It is good if you check the sender's email address to check if the email is real or not. Check their email address by hovering your mouse over the 'from' address. Legitimate companies have domain emails so there would be no alterations (like additional numbers, or letters) that have been made. You will better understand by comparing these two email addresses as an example: service@paypal.com and service@payal123.com.
Remember, this isn't a foolproof method. Sometimes small companies use third party email providers to send emails.
Check email if there is any suspicious attachment or link
Scammers send unsolicited emails that contain links and attachments. Typically, real companies don't randomly send you emails with attachments but instead direct you to download documents or files on their own website. And sometimes links also work to download a malicious program on your computer.
Don't fall for URGENCY!
Phishing attacks use scare tactics such as urgency and authority to trick victims into taking immediate action. For example, there is some issue with your account, change your password now. Through this, they will direct you to a phishing website where you will be asked to enter the current login credentials in order to change the password. When you enter the details, your login information directly goes to scammers.
Check email is asking for personal or financial information
Check what an email says to you, if an email is asking you for your personal or financial information, it is a scam. Legitimate companies never ask for your personal or financial information via email. So, this is another best way to recognize phishing emails.
If you are unsure whether the email is fake, contact the company you're dealing with and ask them about the email. But, make sure you have the trusted or official number of the company because a fake customer care number is another scam. So, if you Google it, make sure you're choosing the correct number from the official website of the company.
Beware of prize-winning or bribe emails
Some fake emails also come with winning awards or offers, bonuses or gift cards and ask you to click on link to redeem it. Scammers try to bribe you in order to steal your information. You should aware of this, and legitimate brands don't reveal the awards in the email, it probably publishes on the official website.
Don't fall for fake information
Scammers also send fake information about your account and ask you to take action immediately. These phishing scams ask you to provide some information or call on the number. Whenever you receive an email that makes you panic, first of all take a long breath and try to understand what is email is actually about. If it is about your online account, visit your account and change the security password. Before you take any step, think twice, otherwise, you may lose what you want to secure.
Protection against Phishing Emails
Phishing emails are the most common way for online threats. If you want to secure yourself from these scummy or fake emails, you have to do it on your own. If you've understood all the points above better it means you can recognize a phishing emails and you can avoid the trap of these fake emails.
Another way to secure yourself is Waredot Total Protection. It includes all the required security protections for phishing scams. Its anti-phishing and email filter feature filters out all the outgoing and incoming emails and blocks all the suspects from robbing all your significant information.
Final Touch
Hey guys! This was the guide about "10 ways to recognize phishing emails." A phishing scam is the most common and easy scam technique for scammers. Till now, there is no certain treatment for phishing scams and that's why we have these 10 ways that not only help you to recognize phishing emails but also help you to avoid them. It might be difficult for some people to make difference between fake or real emails; I hope this guide would help them to recognize it.