How to Reset Voicemail Password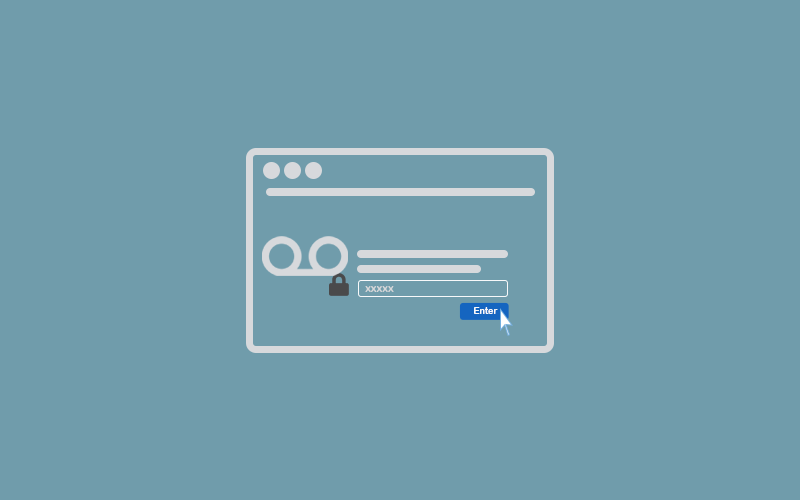 Need to check all your voicemails but forgot password? Don't worry, if you cannot check your voicemails without password, then here's how to reset voicemail password.
It's not like that decade old formula calling a number and then dials your voicemail password when prompted by a robotic voice. It's quite easier now. You can reset your voicemail password with few clicks.
Make sure if you've taken a third party voicemail service then you need to contact your service provider in order to reset your voicemail password or follow the instructions from the official website to reset your voicemail password.
What is Voicemail?
Voicemails are like the telephonic conversation that is left by a caller to be retrieved or received by the intended recipient. These voicemail messages will be stored in the recipient voicemail inbox. The recipient can retrieve the stored message through phone, desktop, email, and other communication devices.
Voice Mail Features
Voicemail is quite similar to emails, except that the messages are voices instead of text. Along with recording and playing sounds back, voicemail has these additional features.
Here you learn more about voicemail features.
Voicemail can send, receive and can be access anytime, anywhere.
Forward voicemails messages to other people's mailboxes.
Add a voice introduction to the messages you're forwarding
Many clients want to have a voicemail for information.
Use Broadcast voice message to send message to more than one person at the same time
Long time access to voicemails messages
Notification on the arrival of voicemail messages
Transfer and save voice messages on hard drive. Voicemail messages can also be send as an attachments with email messages.
How to Reset Voicemail Password on iPhone
If you're using an iPhone, then you're in luck. Because iPhone still allows you to have a passcode for your voicemail in the iPhone setting.
1. First of all, open the Settings app on your iPhone and scroll down to the option called "Phone." It's a green icon with a picture of a traditional phone to the left of it. Click on this option.
2. Once you click on it, scroll down on the new screen to the option "Change Voicemail Password." You can find this option in pure blue text.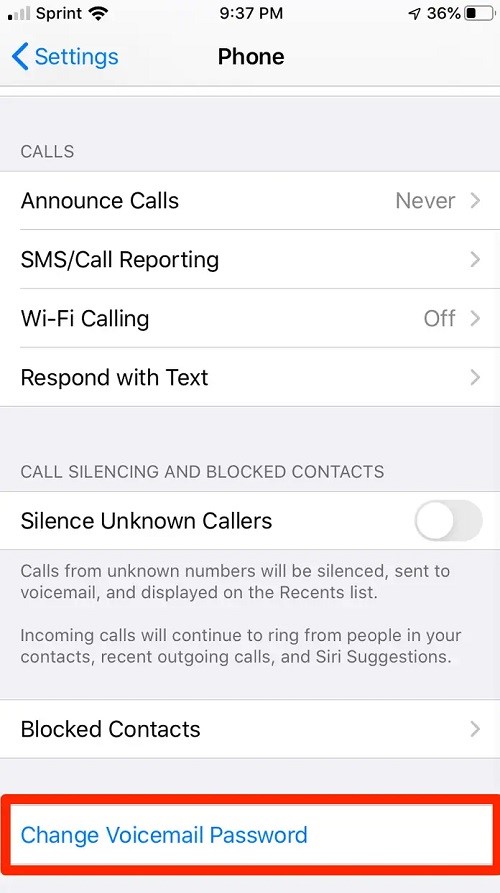 3. Click on the option above, and now you'll be prompted with a keypad that asks you to enter a new voicemail password. Make sure the password should not less than four, and not more than ten digits long.

4. Once you've entered your desired password, tap "Done" in order to save your changes.
5. Now, you need to re-enter your new password to confirm that it's correct. Once you entered it, click again "Done." Your voicemail password has been successfully reset.
6. Do not share your voicemail password with any untrusted websites or to an online agent that could harm your data. Use Waredot Antivirus to secure your online presence and prevent you from interacting with malicious websites.
Download Link: https://www.waredot.com/antivirus
How to Reset Voicemail Password on Android
Make sure every android version may not offers the built-in voicemail service, so you may need to use the third party services. This voicemail's instructions are based on Samsung Galaxy S9 / S9+ (G960U/G965U).
To change your voicemail password, you must have already set up Voicemail. If not, then read the next section.
Note: These instructions cover the default Android phone app. The phone app may vary by Android version and manufacturer.
1. First of all, open the Phone app on your phone and keypad tab and then select the Visual Voicemail icon.
Note: To access the Phone app, from the home screen select the Phone app or from the lock screen swipe up from the Phone app icon.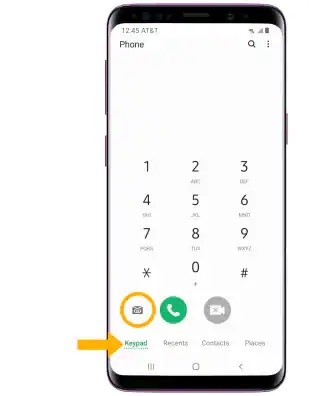 2. Now, select the three dot menu icon and then select Settings. Here, click on the "Change Password," option and then follow the on-screen instructions.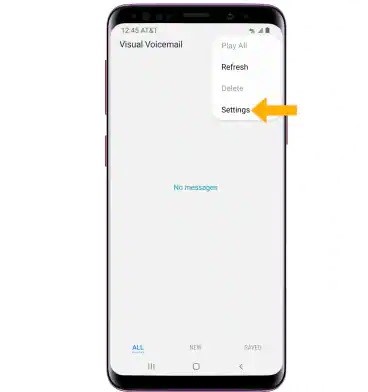 Alternatively, you can change your voicemail password using the voicemail interactive voice response (IVR).Just select and hold the 1 Key>enter your existing password>4 key > 2 key >1 key > 1 key > enter your new password.
Note: Make sure to change your voicemail password via the IVR, you must know your current voicemail password. If you've forgotten your existing voicemail password, you won't be able to access voicemail until you reset your voicemail password.
How to Set Up Voicemail Android
To set up voicemail on android, make sure you have a voicemail number. If not, you can contact your telephone service provider and inquire about the service, the cost, and other details.
1. First of all, open the "Phone app" on your phone and select the three dots icon in the upper right corner of the screen.
2. Clicking on the three dots icon will open the menu options. From the option, select "Settings" from the menu.
3. On the Settings screen, select "Voicemail." Under the Voicemail screen, select "Advanced Settings."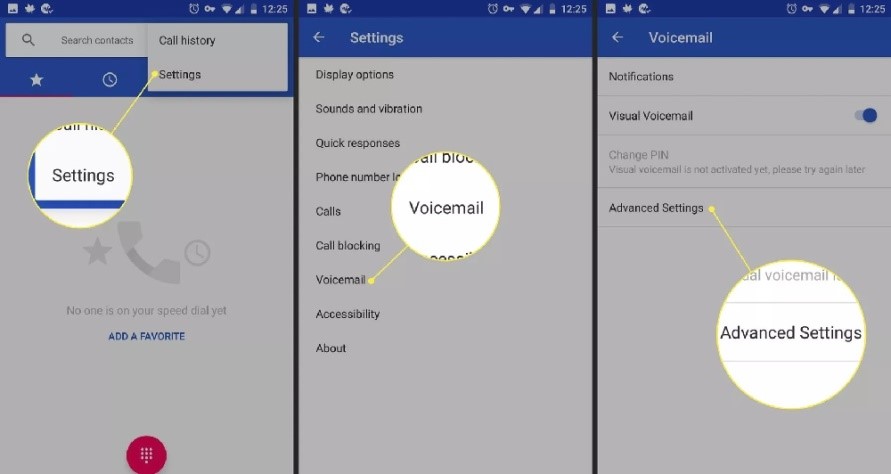 4. Now, choose "Setup>Voicemail number. " Enter the voicemail number provided by your carrier, then select Ok.
How to Setup Voicemail on iPhone
If you're an iPhone user, you're at good. Because everything is handled directly through the Phone app. The process focuses mostly on customizing the experience with your password and a greeting. Here's how to set up voicemail on iPhone:
1. Open the "Phone" app on your iPhone and select the Voicemail tab.
2. Now, choose "Set Up Now," and you need to enter a new voicemail password, then select Done.
3. Enter the password a second time, and then select Done again. Now, either you choose "Custom" or "Default" for your greeting. "Default" gives you the default iOS voicemail greeting. Custom allows you to record your own.
4. Finally, when you're done, click "Save."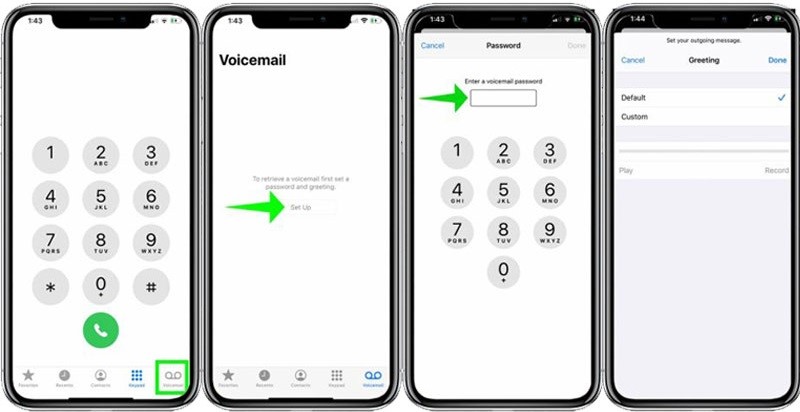 Note: Each time you want to check voicemail on your iPhone, select Voicemail, then follow the prompts.
How to Delete Voicemail on Android
For the Android user, you can delete or disable your voicemail service by adjusting your call-forwarding settings. You can disable three functions, such as "Forward When Busy, Forward When Unanswered, and Forward When Unreached.
1. First of all, you need to check if you have call forwarding. To do so, open the "Phone App and click the Menu icon, then go to "Settings."
2. Now, scroll through the settings and tab "Call-forwarding" if it's an option.
Note: You may have to open Advanced or More Settings to find this.
3. Here, you can disable all-call forwarding functions. Your phone should stop forwarding calls to your voicemail provider.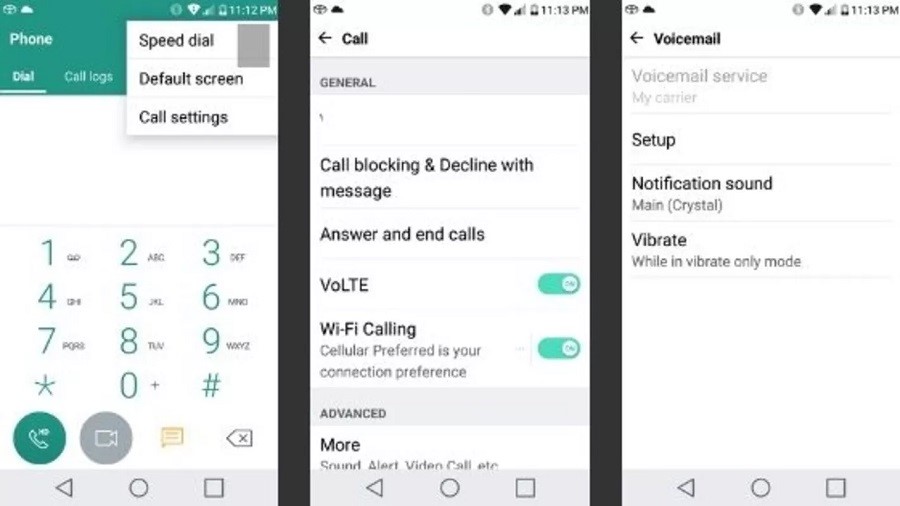 How to Disable the Voicemail Passwords on iPhone
If you're using an iPhone or different carrier services, here's how to disable the voicemail password on iPhone.
AT&T
If you're using an AT&T carrier service for the voicemail, you can disable the voicemail passwords simply by calling your voicemail. If you have a new voicemail, press "*" to skip to the "Main Menu." You need to press "4" to access Personal Option, and then "2" for administrative Options and "1" for Password Options.
To disable passwords, press "2" to disable your voicemail password. Make sure to follow any additional prompts you head before disconnecting. You can use the same menu options if you want to enable the password option later.
T-Mobile
If you're a T-Mobile user, then you should know that T-Mobile offers a variety of shortcodes to access different features, one of which helps you to turn on/off your password. Turn on your iPhone and enter "#PWO#" or "#796#" to turn your voicemail password on/off. If you just want to reset your password then you need to dial "#PWD#" or "#793#" from your iPhone
Sprint
If you're a Sprint user, then you can disable passwords directly from the iPhone app. Here's how:
Open the "Phone app" on your iPhone and tab the "Voicemail" button.
Now, follow the prompts to access the Main Menu. From here, select "Change Personal Options," then choose "Administrative Options." Now, follow the prompts you hear to turn on "Spirit's Skip Password options.
US Cellular
If you use US Cellular, you need to call your voicemail and press "4" from the "Main menu" for "Personal Options."
Press "4" again to modify your personal options, then press "2" to enable the Skip password option.
What is Visual Voicemail?
Visual voicemail is an enhanced type of voicemail. Visual voicemail is taking over on smartphones and mobile devices. It allows you to check your voicemail without having to listen to everything. Your voicemail presented in a mailbox like an email inbox. You can access and can have the different options you can apply to your voice messages, like listed, re-listed, delete, and move, which would be impossible or difficult with normal voicemail.
No More Voicemail
If still can't disable your voicemail and customer support also doesn't satisfy you, then you must willing to prefer another method.
You can use the app to disable your voicemail named "No More Voicemail." This app uses a feature called conditional call forwarding offered by the four major carriers as well as U.S Cellular. Once you set up, your caller hears never-ending ringing if you don't pick up.
The setup involves dialing an activation code using an in-app button, waiting for the call to disconnect, and then confirming you've done so in the app.
Note: Make sure to check it. To do so, call your number from another phone to verify it worked. If your voicemail picks up, you'll need to try again.
How to Check your Voicemails on Android
If you want to check your all voicemails, you can do so by calling on your voicemail inbox. Here's how to do so.
1. First of all, open your android phones dial pad and hold down the number "1." If you can notice, you will find the small tape recording icon on "1."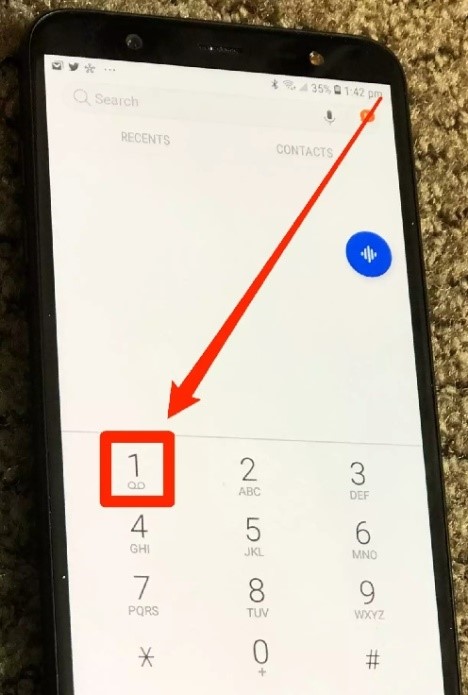 2. Now, you'll be taken immediately to your voicemail inbox. If your phone isn't nearby, or if your phone battery is dead, you can access your mailbox from another phone.
3. To check your voicemails from another phone, call your own phone number. Wait for the recorded message to start playing "Please leave a message," and then click on the pound key (#) on the phone's dial pad.
4. Now, you'll be asked to enter your voicemail pin. You'll now have access and control over your voicemail inbox.
How to Check your Voicemails on iPhone
Here's how to check your voicemails on iPhone:
First of all, open the Settings app on your iPhone and click Voicemail.
Doing so will open all your voice messages on the screen. Choose which voicemail messages you to hear by tapping the playing button.
How to Check Voicemail from your Computer
You can any third-party application to access Visual Voicemail in case your carrier doesn't support it. It also depends on the application you use; the app can provide access to your voicemail via the web, which means that you can manage your voicemail messages directly from your computer and android phone as well.
Here, we've taken up the YouMail app to provide you instructions on how to check voicemail from your computer:
1.First of all, sign up for a YouMail account if you don't have one. Once you've signed up, you can go ahead and follow the next step.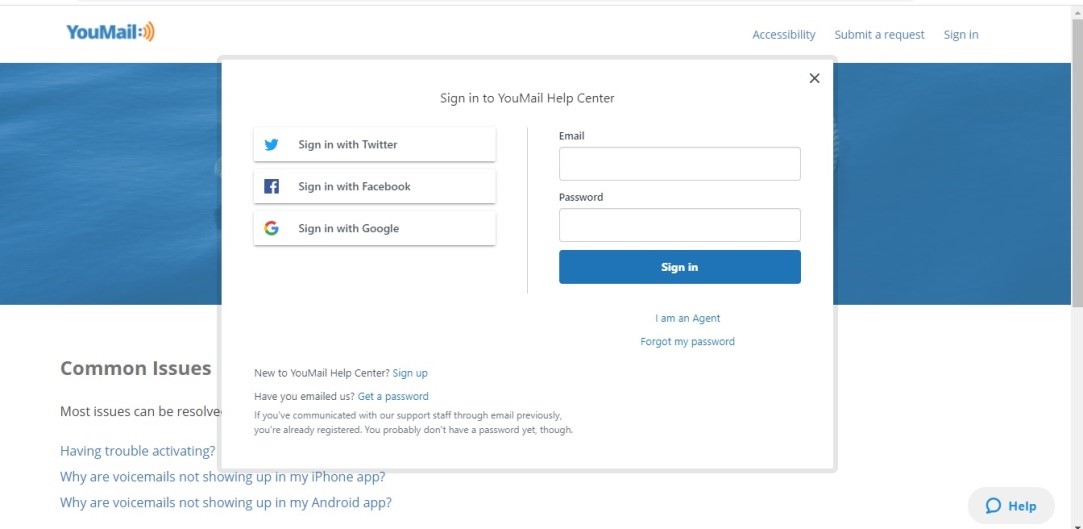 2. Open your preferred browser and navigate to YouMail and then select "Sign in. " Enter your credentials to log in to your account.
3. Your new voicemails are listed in the "Recent Messages" section. Note the options you can choose from the lower right corner"
Forward, Delete, Save, Notes, Replay, and Block.
5. Now, you can manage your voicemail from any device that supports YouMail.
Summary
Hey guys! This was the guide about "how to reset voicemail password." Here you can find the best ways to reset your voicemail password on Android and iPhone. Plus, you can also find few other things that help you to access your voicemails and if you're new to voicemails, then you can also learn how to set up voicemail. Yes, if you want you can be called a guide on voicemail as well.
Hope you find this article helpful and informative. If you still have any queries regarding this article, please let us know in the comment section. We would glad to answer you!