How to Change Verizon Wi-Fi Password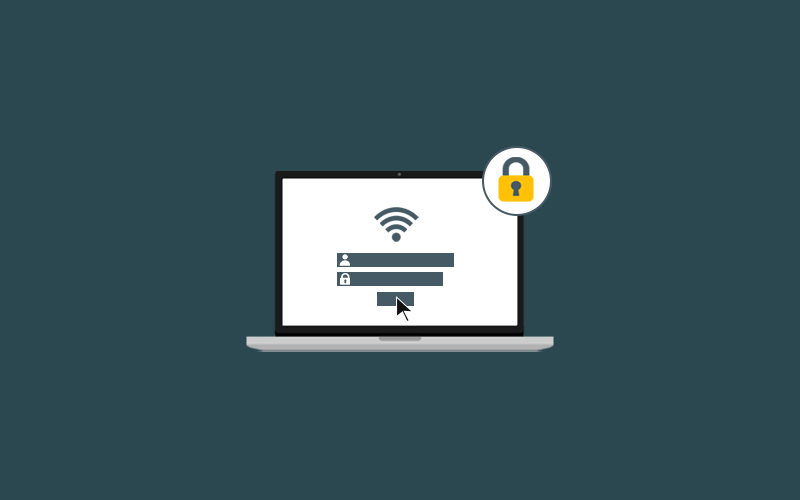 Verizon is the world's largest online communication platform and it has completed more than 20 years of worthwhile services. If you're also using a Verizon network and want to change your Verizon Wi-Fi network password due to security reasons, then this step-by-step guide will definitely help you.
Verizon is so popular network and thus it also makes it more vulnerable to hacking issues. You should download Waredot Antivirus to resolve all kinds of hacking and online threat issues. Or if you want to change your Verizon Wi-Fi password, here's how to change your Verizon Wi-Fi password.
How to Change Verizon Wi-Fi Password
Remember that after changing your Wi-Fi password, you must manually reconnect each Wi-Fi device (e.g. tablets, gaming systems, smart TVs, etc.).
First of all, navigate to "My Verizon>My Devices.
Tap "Manage" for your 5G Home Internet router.
From the Network section, click a Wi-Fi network.
Now, from the Wi-Fi network info screen, enter the preferred Wi-Fi network name (SSID) and password then click Save. Make sure the entered password must have at least 8 characters.
Read the pop-up info and then click Confirm.
Click Save.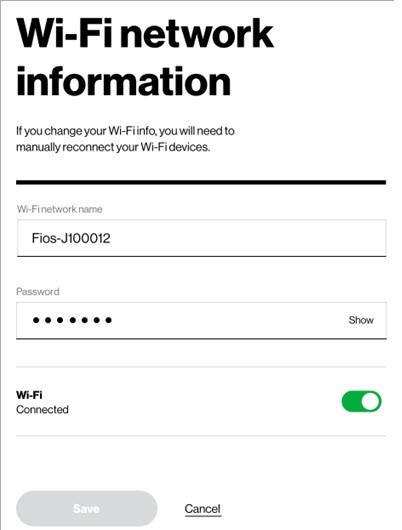 How to Change Verizon Wi-Fi Password on Web
Learn how to change Verizon Wi-Fi password on the web
To start, go to your Verizon FiOS router and log in. The IP address 192.168.1.1 is usually used to access the router login screen.
Alternatively, you can go for online solutions.
Remember: different routers often come with different user interfaces. This is the most common method for changing a FiOS Wi-Fi password.
Now, click "Change Wireless Settings."
Scroll down and select the "Authentication Method section. Enter your new desired password and save changes.
Note: Make sure that the mentioned steps may not as same as on your Verizon router. You need to find the similar options on your network.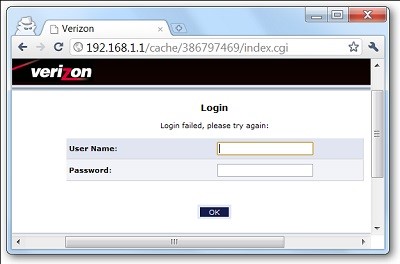 How to Change Verizon Wi-Fi Password via FiOS App
The My FiOS app can also be used to control different account and network settings. The Wi-Fi password can also be updated through the My FiOS app.
First of all, open the My FiOS app on your preferred device and select "Internet."
Now, you need to choose your "Wireless network" under "My Networks.
Select "Edit," and then set a new Wi-Fi password. Make sure you set the password strong and secure so that on one can guess your password.
Finally, save the changes.
How to Reset Verizon Router Password
There will be a Reset button on the back of each Verizon router, usually with a red circle around it. To restore factory settings, push and hold this button (with a pen or something similar) until all of the router's lights blink and turn off, then turn back on—this will take more than 10 seconds.
Once you've reset the password to the default, then the reset password would be
Password - It might also possible that once you reset the password on most of the routers, it should be set to simply password.
Admin – Sometimes the Verizon might changes the password to admin as well, though they are supported to change it to the serial number.
Serial Number- Each router has a serial number on the sticker on the back, and often the password has been changed to match this number.
Blank - It might be also possible that your password is "Blank" into the password field. You can try typing Blank as well in the password field, if the above password would not work for you.
Reset Your Router to Factory Defaults
Before you reset your router to factory default, we recommend you find few details.
Router reset will wipe out all of your customized settings.
Router username and password will be reset to factory default values as shown on the router label
Personalized Wi-Fi settings will be deleted, including the Wi-Fi name and password you created. Your Wi-Fi network won't be accessible until you reconfigure your router and update your Wi-Fi devices to use the same customized Wi-Fi settings.
Now, you can go ahead and reset your router to factory default
1. First of all, locate the Reset button on the back of your router. Make sure your router is powered on.
2. You can use the pointed end of a paperclip to press and hold the Reset button for 10 to 30 seconds. If you do not have a paper clip, you can use any similar objects to press the button.
3. You need to wait for the router to fully reset and power back on. Remember the router's default factory settings have been restored. Reconfigure your router and update your Wi-Fi devices to use the same customized Wi-Fi settings. If you want, you can also log into your router to restore factory settings.
Summary
Hey guys! This was the guide about "how to change Verizon Wi-Fi password." You can learn here a few ways to change or reset the Verizon Wi-Fi password. Hope you find this article informative and helpful. If you've any queries regarding this article, please let us know in the comment section. We would glad to answer you!