How to Change Hulu Password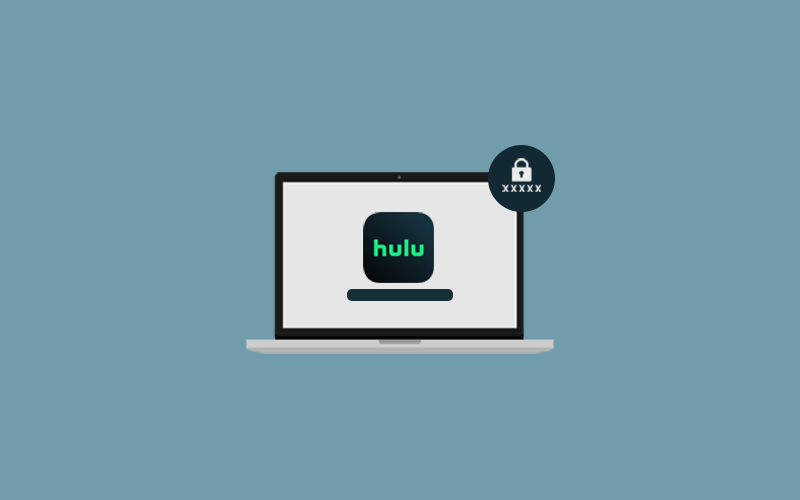 There might be any reason due to which you want to change your Hulu password. However, if you want to change your Hulu password, make sure you should also remember the current password as well. Otherwise, you cannot change your Hulu password. Don't worry, if you really forgot your password, then resetting the password is the only solution you have.
Luckily, Hulu allows you to change passwords on any internet browser on pc including Windows & Mac, and on mobile devices browsers as well.
Note: You cannot change the Hulu password on mobile devices using Hulu app.
How to Change Hulu Password
Learn how to change Hulu password?
1. First of all, open your favorite browser on your preferred device and sign in to your account.
2. If you're using a desktop website, once you're in, hover your cursor over your name in the top-right and click "Account."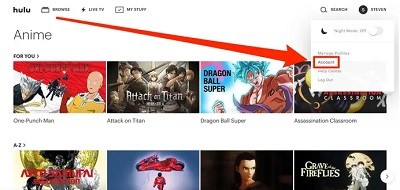 3. If you're using a mobile desktop, click "Manage Account" near the bottom of the screen. You may have to re-enter your password here-do so if prompted.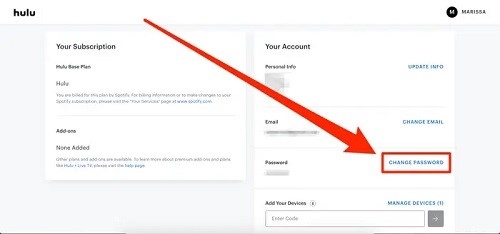 4. Now, you will be able to see your account details, including your current subscription and your personal info. Click the blue "Change Password" option, which will be on the right on the desktop site, and near the bottom on the mobile site.
5. You'll be prompted to enter your current password.
6. Now, you need to enter your new password twice in order to confirm it. You can also check the box next to 'Log me out of other computer," which will sign you out on any device that you're logged into Hulu on.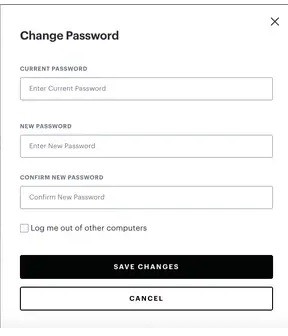 7. Finally, click "Save changes" to save the changes you've made.
How to Reset Hulu Password
If you've forgotten your Hulu password, then here's how to reset Hulu password. You can reset your Hulu password using your browser and app as well.
Visit the Hulu website on your web browser or open the Hulu app on your phone, click on "Forgot your email or password."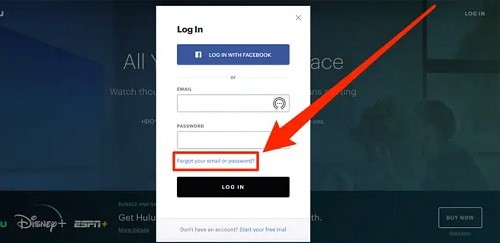 Now, enter the email associated with your account in order to get the password reset link.
Once you enter the email address, click on the "Send me a Reset link" button.
You need to wait for seconds, and you will receive a reset link on the email. Check your mail for the reset link open it and follow the instructions to reset your password.
How to Delete Hulu Account
If you want to delete your Hulu account, make sure you follow the steps below. Here we are going to explain how you can delete a Hulu account on the computer. But make sure to take a backup of your Hulu account. You can use Waredot RescueData 21.0 that not only store your backup data but also help you to recover any kind of data from different source. It stores your data for the long time in future and if needed, you can easily get your data in few clicks; it means no data loss!
1.Go to Hulu.com and log in to your account. Select the account holder's profile.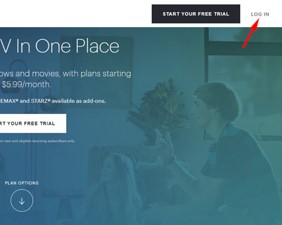 2. Select the name again in the top-right corner to go to the Manage Your Account Screen.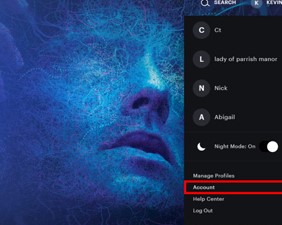 You will see the Privacy and Settings section in the lower right corner of the page. Click on the California Privacy Rights link.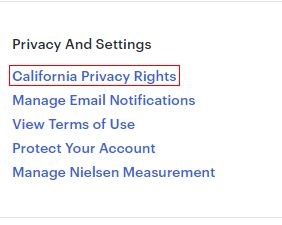 You will see a Right to delete section on the lower left side of the screen. Click on the Start Deletion link.
Now, when you do it, you will see a warning page alerting you to the consequences of deleting your Hulu account. You can select to either delete your account immediately or delete your account after the end of your current billing cycle. Whichever choice you make, you have to tap the Start Deletion button to complete the process.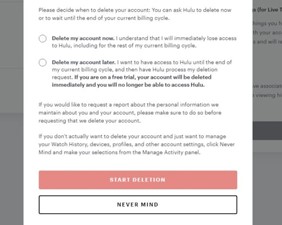 Can't login in your hulu account?
If you're having trouble updating or resetting your password, follow below guidelines to recover your account.
Make sure you enter the correct username and password.
Close and reopen your current browser
Clear your browser cache
You can also try using another supported browser
If you're not receiving the reset password email, make sure you've entered the correct email address associated with your Hulu account.
If nothing works, you can also use the Account Recovery tool to verify that you're entering the correct email address.
How to change your email address
If you want to change your Hulu email address associated with your Hulu account, you can contact Hulu support service to change your email address. Follow the steps below to get started.
Visit the Contact Us page and login when prompted.
Once you're in, select "Device Setup & Login."
Select "Email & Password not working."
Select "I still need help" at the bottom of the page. Now, you can start a chat with Hulu customer support.
Summary
Hey guys! This was the guide about "How to change Hulu password." Here we've discussed how you can change or reset your Hulu password. In case, if you can't log in to your account, you can also use few tips to login into your account.
Hope you find this article informative and helpful. If you've any queries regarding this article, please let us know in the comment section. We would glad to answer you!