How to Change Computer Password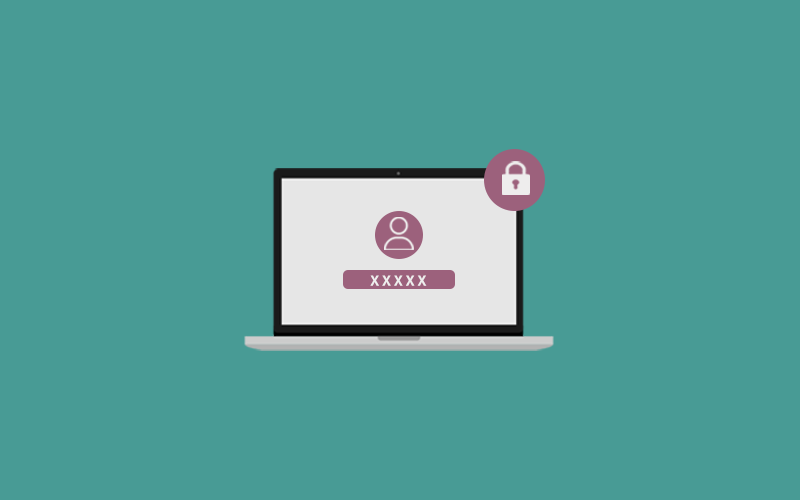 Locked in your computer or want to change your computer password casually? Here, what you need to do.
There might be any reason behind changing your computer password. May be you think your password is quite easy to guess, or your family members have known the password and they can access your private stuff on the computer, maybe your Girlfriend Photo-Laughing. However, the matter is not why you want to change your computer password, it's how to change computer password. In this article, we're going to give a vast knowledge on changing the computer password, including Windows, Mac, and other crucial stuff that that can help you to deal with password issues.
How to Change Windows 10 & Windows 8 Password
1. First of all, use the search bar and type sign-in options and then select Sign-in options from the list of results.
Alternatively, In case, it won't work for you, open the Control Panel, choose User Accounts (Windows 10) or User Accounts and Family Safety (Windows 8), then the User Accounts link, followed by the Make Changes to my account in PC settings, and finally Sign-in options on the left.
2. Now, if you are using Windows 10 then select Password and then Choose Change. And, if you are using Windows 8, select Change from the Password section.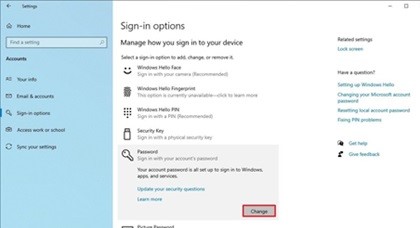 3. Now, enter your current password in the first text box and then choose Next.
4. Enter your new password twice to confirm that you've entered it correctly. You can type a password hint, too, which will help remind you of your password should you forget it when logging in. Make sure that it's required in Windows 8 and hit Next.
5. Hit Finish. You can now exit any other open Settings, PC Settings, and Control Panel windows.
How to Change Windows 7, Vista and Windows XP Password
Windows 7 and the later interface is a bit different from Windows 10 and Windows 8 Interface. So, here are individual steps for changing Windows 7, Vista, and Windows XP passwords. Windows 7, Vista, and Windows XP follow the same procure for changing the password.
1. Start from the Start button and navigate to the Control Panel.
Alternatively, go to the taskbar on your Windows PC and type Control Panel and hit Enter. Now, choose User Accounts and Family Safety, if you're using Windows 7.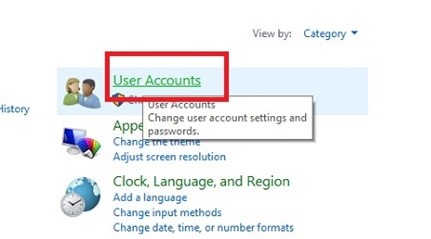 Note: If you're using Windows XP (or some versions of Windows Vista), this link is instead called User Accounts. If you're viewing the Large icons, Small icons, or Classic view of Control Panel, you won't see this ink. Simply choose User Accounts and proceed to step 2.
2. Now, choose User Accounts. In the Make Changes to your user account area of the User Accounts Windows, choose Change your password. If you're using Windows XP, look instead for the or pick an account to change section, and choose your user account, and then select Change my password on the following screen.
3. Now, enter your current password to verify it's you to change your password. Now, enter your new password twice you want to use. When you enter the password twice, it helps to make sure that you entered the password correctly.
4. Now, in the end, you'll be asked to enter a password hint. But, remember this step is not mandatory, it's optional. But, we recommend you use it. If you try logging in to Windows but enter the wrong password, this hint will display, which hopefully jogs your memory.
5. Now, hit Change Password to confirm your changes. You can now close the User Accounts window and any other Control Panel windows.
How Do I Reset My Windows Password
You can reset your computer password by temporarily overwriting the Ease of Access executable with the Command Prompt executable from outside of Windows, enabling that now-overwritten feature from the Windows login screen to open Command Prompt, and then resetting your account password via the net user command.
While this password reset process is fairly involved and requires working from a command line, it's very much within the ability of anyone reading this. However, the process can be different between versions of Windows. That's why we've put the detailed password reset tutorials you can follow, specific to which Windows version you're using:
Microsoft Windows 10 Password Hint
Microsoft Windows password hint will be set with the changing your lock-screen password. Once you set the password hint, it will show up at Windows 10 sign-in screen and anyone can see it. You can use this hint to remember your password if you forgot it, on another hand, we can't neglect that it also open a other to crack your password.
How to Login in Windows without Password
If you use an email address to log in to Windows 10 or Windows 8, you can access your Windows without knowing the password. By resetting your Windows password, you'll be able to log into your Windows computer. Here's how to do so.
Tip:
Remember guys that hackers do not need to reset your Windows password to enter into your premises. Hackers enter into your premises through viruses, malware, or installing the malicious software by default on your system. Use Waredot Antivirus scan your device and take action before disaster happening to your system and data. Waredot antivirus best for all kinds of threats such as viruses, malware, spyware, Trojans and etc.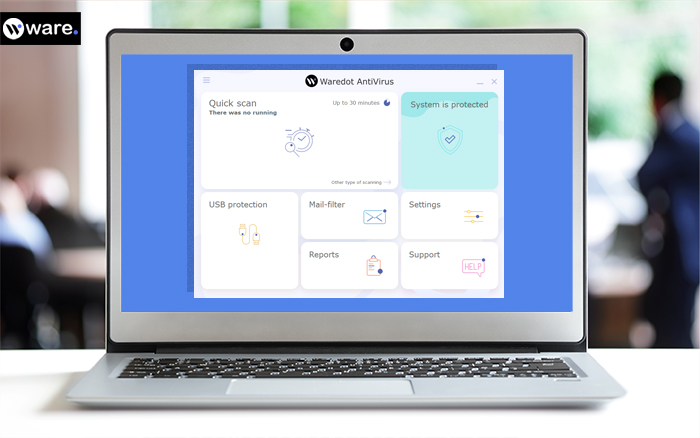 Download Free Waredot antivirus
1. First of all, Microsoft Recover Your Account page from your preferred browser on any computer or device. On the following page, you'll be asked to enter your Microsoft email address or the alternate email address, phone number, or Skype name associated with the account, and then select Next.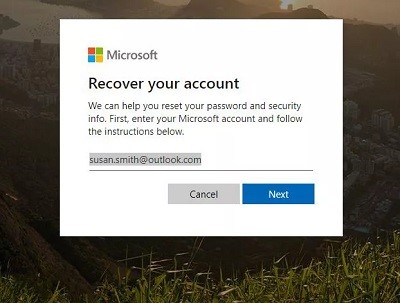 2. You'll receive a code on the email id, phone number, or on Skype.
Note: Depends on what you chosen to enter in the provided field above.
3. Enter the code. You can also choose "Use a different verification option" if you need to.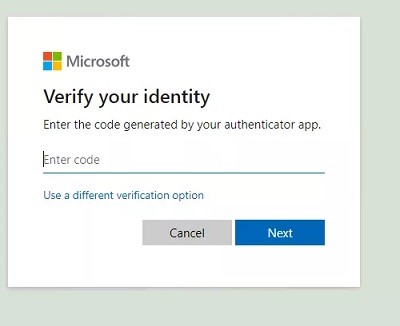 4. Now, you may be directed to the new screen where you need to complete some other information, such as last four digits of your phone number or your complete email address, so that you can get a verification code by text. Make sure to complete information and choose "Get code."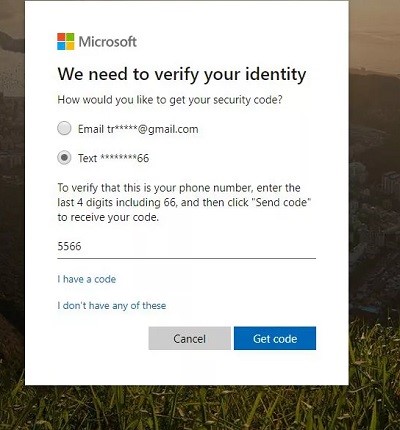 5. You need enter the verification code you received and select Next. If you have two-step verification turned on, then complete the next verification process.
6. Now, enter the desired new password. Make sure it should be minimum of eight characters and is password sensitive. Reenter the password and select Next.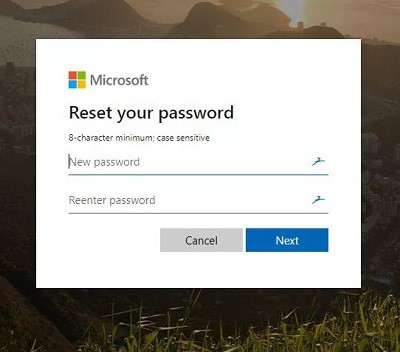 You'll get notified that your password has been changed. Select Sign in to log into your Microsoft account using the new password.
Make sure you're connected to the internet at the Windows sign-in page if you reset your Microsoft account password so you may now log in to your Windows 10 or Windows 8 computer. If you don't have access to the internet at this time, Windows will not receive notification of your new password from Microsoft's servers!
How to Enable Google Authenticator App
If you think 2-step verification isn't enough to secure your Google account, here's how to change the second form of verification.
1. First of all, open Google on your preferred device and elect your Profile picture or icon.
2. Select "Manage Your Google Account," select Security.
3. Now, select 2-Step Verification. Sign in to your Google Account if prompted. Now, scroll down to "Add more second steps to verify it's you."
4. Once you verified, choose from backup codes, a Google Prompt, the Google Authenticator app, and more.
5. Now, select the option to set it up. If you want you can also add a backup phone to the account, as well as request a physical security key that plugs into your computer's USB port.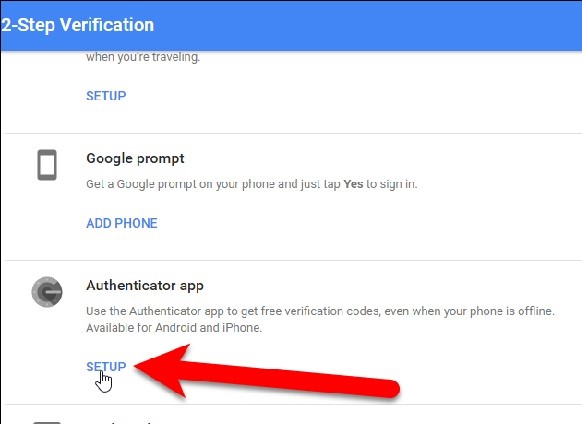 How to Change Mac Lock Screen Password
Changing a lock screen password on Mac is as simple as we did on Windows. If you're using iOS, then learn how to change Mac lock screen password.
First of all, tap on the Apple icon in the upper left corner of the screen. Doing so will bring down the drop-down menu. You need to Select System Preferences from the drop down menu.

Click on Users & Groups. Now, select the Password tab and tap the lock in the bottom left corner of the Users & Groups window.

You'll be asked to enter your administrator password. (If you've never set one, you can leave the field blank and press OK.) Tap Unlock> Change Password.

Now, enter your current Mac login password to verify it's you. Now, you can enter the new password. Make sure to enter your new password twice to verify it.
Enter a hint, which will help you remember your password if you forget it in the future.
Tap Change Password and tap the lock to prevent further changes.
Your new password will automatically update. The next time you log out of your Mac, you will need to enter the new password.
How to Reset Mac Password
You have more than one way to reset your Mac password. But we will the most easiest and safest way to get into back in your Mac computer. Apple ID is the best way to reset your Mac. Using Apple ID, you can reset your administrator account on your Mac. Additionally, you can use this feature to reset the password for any user account type, including a standard account, managed account, or sharing account.
Before we go ahead with this method, make sure that your Apple ID must be associated with your account. Otherwise, you won't be able to reset your Mac password using Apple ID. You would have associated your Apple ID with your user account either at the time of initial setup or while adding a user account on mac.
Make sure you already checked "Allow user to reset password using Apple ID" from the System Preferences > User & Groups.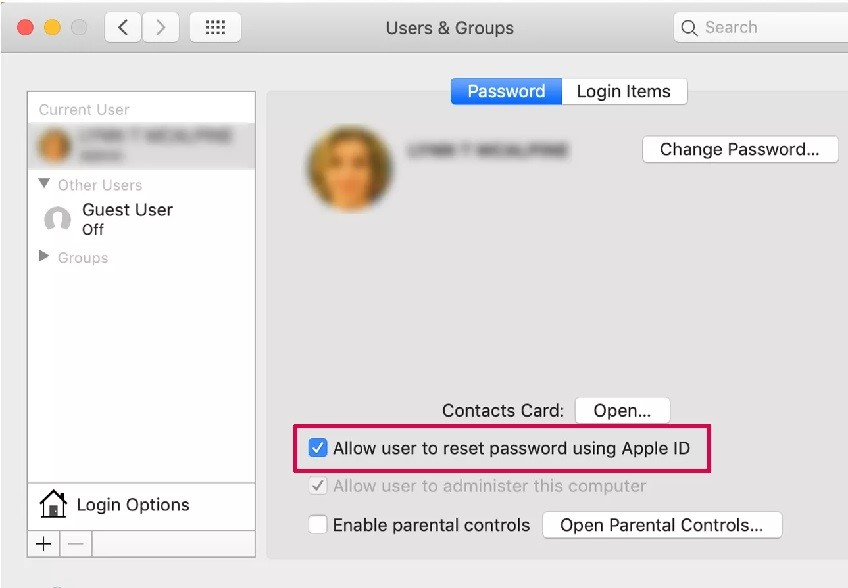 Now, you need to enter your password incorrectly three times at the login screen. You'll see a prompt that displays your password hint if you set one up, and also the option to reset your password using your Apple ID. You need to tap on the small-facing button next to the text says "reset it using your Apple ID."
Now, you need to enter your Apple ID password and then click on the "Reset Password' button.
2. A warning window will appear, informing you that resetting the password will result in the creation of a new keychain file. Because your keychain stores frequently used passwords, you'll need to replace passwords for some services you use, such as email accounts and websites you've set up for automatic login, when you create a new keychain. To reset the password, press the OK button.
Enter the new password along with a password hint and click Reset Password.
You'll be asked to restart when you are done.
Summary
Hey guys! This was the guide about "how to change computer passwords." We've discussed ways to change your computer's lock screen password. If you're also locked out in your computer and can't change the password, reset your computer password with this guide.
Hope, this guide will help you to get locked out of your computer either on Windows and Mac. If you've still any queries regarding this article, please let us know in the comment section below.